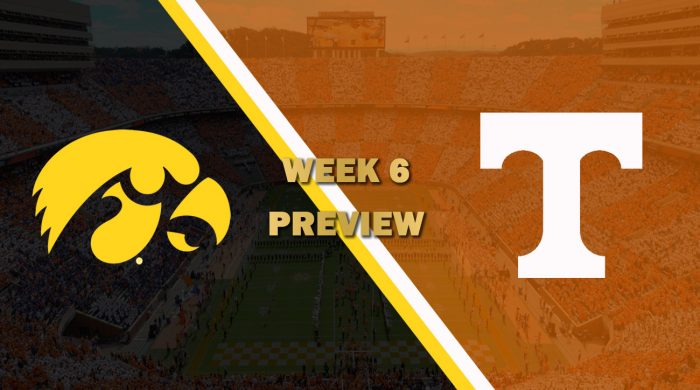 Iowa and Tennessee come in to tonight's game heading in two completely different directions. The Volunteers got their first win of the season last week with an upset win over the Buckeyes. Iowa, meanwhile, fell to Boise in their most lopsided loss of the season and have not won since a Week 2 meeting with Ohio State.
What to Look For
Tennessee brings the league's top ranked defense into the game against the sixth ranked offense of the Hawkeyes. Iowa still has not found an identity on offense and it will be incredibly hard to uncover one against this Tennessee defense. On the other side of the ball, the Volunteer offense, currently last in the league statistically, looks to have another solid game against the league's 6th ranked defense.
Key Matchup
Justin Meis vs Caleb Tuiasosopo
Meis has struggled passing the ball for much of the season. The one thing he has been consistent at, however, is running the ball when given the opportunity. Tuiasosopo steps into the MLB spot tonight for the recently dismissed Brian Bozworth, Jr. Tui, as they call him, will be responsible for keeping Meis in check when running while also taking away intermediate routes over the middle.
Prediction
Tennessee 20, Iowa 17