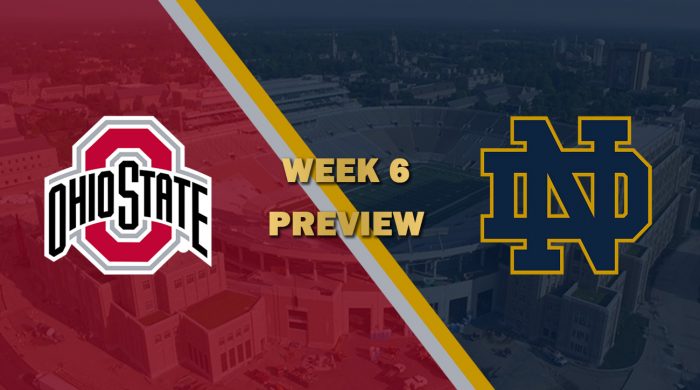 This is a tough game to call. Both teams feature dual-threat QBs better known for their feet than their arms. Each team also has a five-star running back capable of dominating games. Notre Dame has a standout wide receiver who has emerged over the past few weeks. Meanwhile, Ohio State features a receiver still looking to break out. Defensively, Notre Dame has what should be the more talented defense. However, Ohio State leads the league in rush defense while both defenses struggle vs the pass. Theoretically, you could say Ohio State has the advantage as Notre Dame hasn't shown they can win relying on Ty White passing the ball. However, the Buckeyes have been inconsistent and their pass defense is the worst in the league.
What to Look For
Scoring. That's the only thing that is almost a certainty. Who provides it and if it's even from both teams is in question. This game could wind up any number of ways and it likely wouldn't surprise anyone. The only thing that seems certain with these defenses is that the over is probably a safe bet.
Key Match-up
Jay Smith vs Ty White
Which QB is the better passer from the pocket? Who can create the most big plays with their legs? If it's close at the end, who can put their team on their back and lead them to victory? These questions will provide the answer for who wins this game. Neither QB has been dominant nor consistent enough to make an accurate prediction. This game will tell us a lot about both of these quarterbacks.
Prediction
Notre Dame 34, Ohio State 31