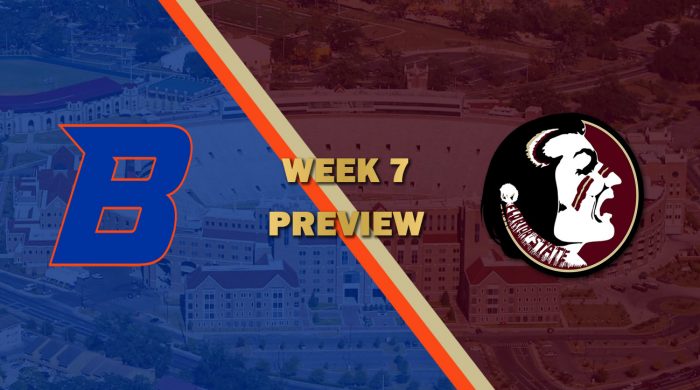 It's time for the second end of this back-to-back series between Boise State and Florida State. The Seminoles escaped Boise last week with a thrilling 38-33 victory that came down to the final play. Is it Boise State's turn to steal a win on the road? This massive game has HUGE playoff implications.
What to Look For
Last week, the offenses dominated, as both teams put up over 400 yards. Look for Florida State to continue their success last week in slowing down Boise State's prolific two-headed rushing attack of Aidric Berry and Joe Freidrich, Meanwhile, Boise State will try and somehow contain the bowling-ball/monster truck/unstoppable force that is Michael Kovach
Key Matchup
Michael Kovach vs Boise State Run Defense
Kovach did whatever he wanted last week on the blue turf as he carried the Seminoles on his back to a huge victory. If the Broncos want to get revenge, they need to try and limit him. If he gets 200 yards again, Boise State is toast.
Prediction
Kovach is going to get his yards, but I think Elias Gonzalez will not have as good of a game as he did last week. Florida State is going to contain the run game to the best of their ability, and I think it'll be enough to push them to 5-2 on the season.
Florida State 38, Boise State 35