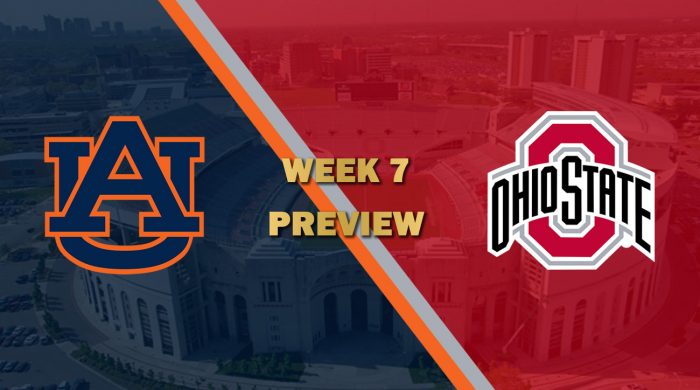 The Auburn Tigers are riding high after their huge victory over Hawaii last week, while Ohio State is looking for answers after being absolutely trounced by Notre Dame. The Buckeyes hired a new assistant coach this week, but will he have the answers the Buckeye faithful are looking for on both sides of the ball?
What to Look For
Ohio State's season has been a roller coaster, and they have questions on both sides of the ball that need to be answered if they want to win this game. Jay Smith only had 13 yards rushing last week and was forced to throw the ball nearly 40 times which usually spells disaster for Ohio State. Auburn is going to want to replicate what Notre Dame did last week and force Smith to beat them through the air. On the flip side, an Auburn offense that was the lowest scoring offense in the league put up 45 points last week in a game that was crucial to them staying in the playoff race. Don't be surprised if Blake Moon has a big day against an Ohio State secondary that is vulnerable, to say the least.
Key Matchup
Blake Moon vs Ohio State Secondary
Ohio State has the worst passing defense in the country and they come into a game against the most efficient quarterback in this league who is surrounded by some very talented wide receivers in Devonta Duncan, Adam Smith, Ethan Smoker, and Chris Bullard. If Ohio State wants to win this game and keep their playoff hopes alive, they NEED to step up in the passing game. Otherwise, Blake Moon is going to have a field day.
Prediction
Ohio State has too many question marks for my liking to pick them in this game. They should be better on offense this week, but I think the Auburn Tigers are going to put up points in this one, led by Blake Moon, and pull out a huge win.
Auburn 35, Ohio State 28