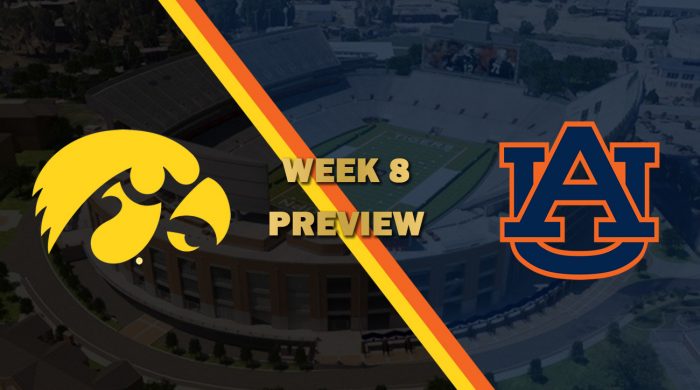 The Hawkeyes come in effectively knocked out of playoff contention. Justin Meis threw 3 picks last week as they fell to Notre Dame 31-17. This week, they'll have to find a way to spark some excitement with the opportunity to play spoiler, but can only do so with an offensive performance of note.
As for the Auburn Tigers, their playoff lives are at stake and are going to need a similar performance from Blake Moon as they got last week, 14/21, 118 yards, 1 TD, 1 INT, and 20 carries for 152 yards and a TD. They'll have to make sure they don't overlook Iowa to keep their hopes alive.
What to Look For
Blake Moon has been turned loose in the running game, and I don't see a scenario where they avoid that. Iowa's secondary has been solid meaning that Blake Moon could look to run wild once again so as to avoid the dangers of this Iowa secondary.
Key Matchup
Blake Moon v. Jerry James
James has been quiet but solid for this Iowa defense, and he'll be tasked of having to slow Blake Moon in the running game, who has caught fire on the ground over the last couple weeks. It's a tall order but one necessary if the Hawkeyes look to play spoiler.
Prediction
Iowa 20, Auburn 27
The combined efforts of Blake Moon and the rest of this offense should be too much for the Iowa defense to handle, but the Hawkeyes have enough weapons to take advantage of the lack of corner on the Auburn defense to make it interesting. Auburn keeps their playoff hopes alive tonight.