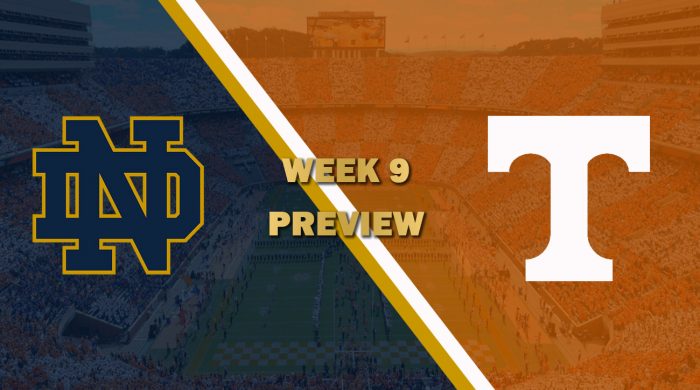 The pressure is off Notre Dame as they have clinched a playoff spot with tiebreakers over Auburn and Ohio State. Tennessee had a brutal showing last week giving up 56 points which knocked them out of the playoffs. Notre Dame doesn't want to lose two games in a row going into the playoffs so this is a big game for them. Tennessee needs a win to show elite recruits on offense they can be a difference maker from day one. They need another win vs a playoff team to make that sales pitch of how close they are to being a championship contender.
What to Look For
Tennessee wants to be able to say they are the top ranked defense in the country going into the offseason and now they are 1.4 points behind Hawaii. They have 10 takeaways on the year so they need a few in this game to jump Boise and ND. They are currently 3rd in yards per game and within 20 yards of jumping over Hawaii and BSU. Tennessee is allowing 223 passing yards per game so only 11 yards away from jumping Hawaii and BSU also. They have 26 sacks on the year tied with Hawaii and just one ahead of ND.
Key Matchup
Juan Ceña vs Terrence Mitchell
After the stunning dismissal of HB David Woods from the team, Juan Ceña stepped up and had the world talking about him from the first carry of the game. He rushed for over 150 yards. This time he will have to do it against the most feared defense in the country. If he has another monster game, the can't see me jokes may never end. Don't overlook Gage Bodine who leads the country with 19.1 yards per catch.
Prediction
ND needs this game more then Tennessee does and they want to have home field advantage so I say ND wins by 10
Notre Dame 24, Tennessee 14