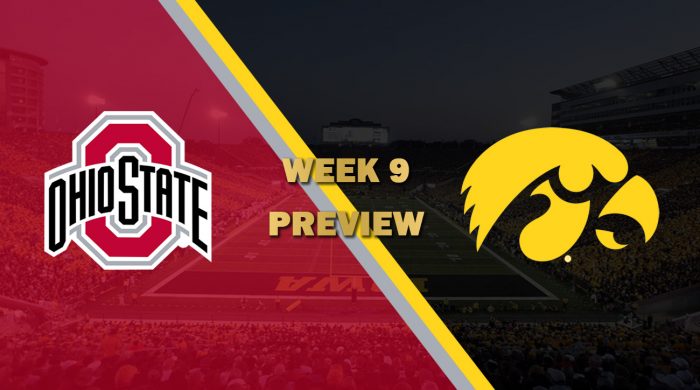 Iowa will have more fans then ever this week as the hopes and dreams of Auburn making the playoffs comes down to if Iowa can beat Ohio State. Boise State can also clinch a playoff spot before its game if Iowa wins. Its a must win game for Ohio State as, if they lose, they will be out of the playoffs. When these two teams faced earlier in the year Iowa won 27 to 18 for their only win of the season. You can't just look at records and say Iowa is a bad team because they have lost 5 games by 7 points or less. OSU comes into this game hot winning two games in a row. If Iowa AD Shawn Woodsmall can pull this win off he will be a cult hero forever.
What to Look For
Can Justin Meis protect the ball ? When Meis doesn't throw interceptions, this team can beat anyone in the country and that is without a doubt the key to the game. In the two games Iowa lost by more then 7 points Meis had a -4 in TD:INT ratio. The other 6 games Iowa was within seven points or win it was +6. If Iowa is going to win, Meis has to have a positive TD:INT ratio.
Key Matchup
HB Ares Louis / QB Jay Smith vs MLB Jerry James (rush defense)
Iowa is last in the country in rush defense giving up 190 yards per game. OSU doesn't have a rusher currently in the top 8 in the country and overall is middle of the pack. Jay Smith has the fewest interceptions thrown in the league so he has proven that he will not turn the ball over. Iowa can't allow 4-6 yards on 1st down. They have to get some stops early on and force some 3rd and longs.
Prediction
They are throwing a party in Auburn as Iowa pulls off the upset and Alex A Cook scores the game winning TD and gets free drinks for life in Auburn and Boise.
Iowa 34, OSU 31