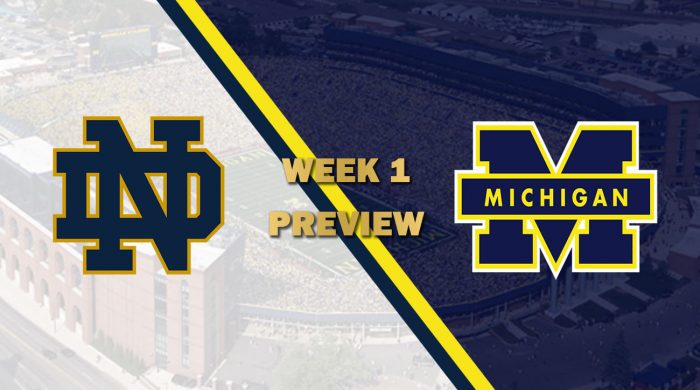 A new season means a lot of different things, for Michigan, the opportunity to have a team, as the CFSL expanded this past offseason. They get the opportunity to start it with a bang by bringing down the defending National Champions. They've got a strong offensive cast and WR corps that can do major damage, but it's their first real test against a strong secondary.
As for Notre Dame, they won the National Title last season and come back primed and reloaded to make another run. They've added another weapon on offense and have one of the best secondaries in the league with three starters returning, two of whom accounted for at least 10 INTs last season. Ty White returns at the QB spot and is primed for a major run once again, but only if the surround cast does its job.
What to Look For
Michigan's Javon Mack is looking to make a statement with a win against what was heralded as one of the better defenses last year and the best team entirely in Notre Dame. The concern is the experience that comes with a team in the fold of teams who have a season under their belt like Notre Dame. It's a tough game, but Michigan might just have the right ingredients to give the Fighting Irish trouble.
Key Matchup
MICH WRs v. ND Secondary
Bobby Jackson, Derek McFadden, and Markell Chapman combine for probably the best WR corps in the league with a major threat at QB who can distribute the ball. The secondary they face was the strongest last year and it returns almost just as loaded. If the WRs can't get open, Mack may be in trouble.
Prediction
Notre Dame's offense has improved meaning and this secondary is back just as strong, combine that with their experience at AD and on the roster, they'll prove to be too much for the up and coming Wolverines, though not without a fight.
Notre Dame 31, Michigan 28