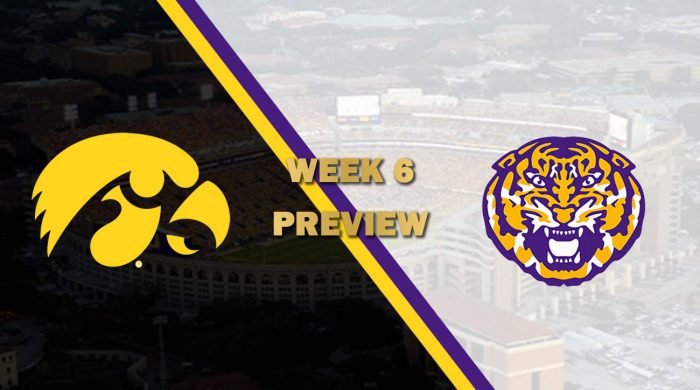 This game features the #1 (Iowa) and #5 (LSU) scoring offenses in the league and #3 (LSU) and #4 (Iowa) total offense leaders. Ray "Voodoo" Tatum and Justin Meis are likely to get into a shootout that could threaten the CFSL record books. Look to take the over in this game and pack a lunch because it could take awhile to tally all of these points!
What to Look For
Tatum leads the league in passing at 400 yards per game. Meis, meanwhile, leads the nation's highest scoring offense. Both defenses will look to limit the big plays from their opponents but that is easier said than done with these two teams. Look for Jared Tetonis and Marcos Hernandez to have big games while the LSU defense led by Michael Sudeikis tries to chase Meis and Bob Smith down from behind all night.
Key Match-up
Justin Meis vs. Ray Tatum
These two QBs could not be more different. Meis is a read option QB who likes to use that to set up shots down field. Tatum, meanwhile, likes to sit back and sling it 50 times a game while only running when necessary. They're both equally effective while comparatively very different. The one knock on each of these QBs is turnovers. They've combined for 12 interceptions in five games. The QB who protects the ball the best will likely raise his helmet in victory at the end of this one.
Prediction
Iowa 45, LSU 42