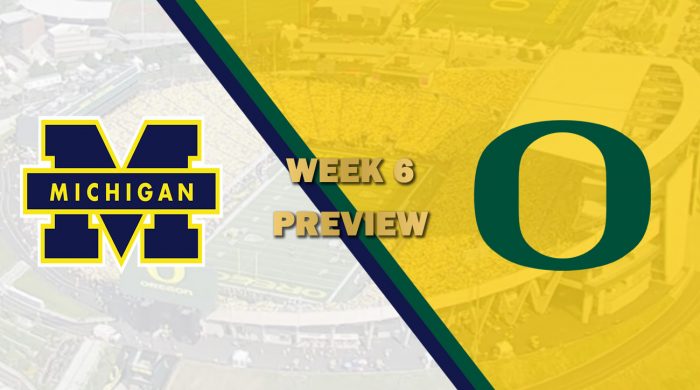 Which Oregon team will we get tonight? Hell, which Jay Smith will we get tonight? The Ducks have been an enigma this season as has Smith for his career (including at Ohio State last season). Oregon has looked good in a win over Hawaii and even in a close loss to Auburn. But they have also looked lost at times, including Smith who is 11th out of 12 QB in quarterback rating. Oregon needs to find some consistency and play an even better game than they did vs Auburn to have a chance at knocking off this powerful Michigan team.
What to Look For
Michigan is second in the league in scoring (40.4) and first in total offense (505.2). They're a juggernaut. One that put up a league high 70 points on a Florida State team that was #1 in this league for a period last season. They have struggled a little in games vs Hawaii and Auburn. However, Oregon is built to defend the pass and Michigan can run it better than anyone in the league (294.0). How Oregon attacks this explosive and diverse Michigan offense will dictate whether they have a chance to compete in this one.
Key Match-up
Javon Mack vs Jay Smith
It sounds obvious, but this match-up likely dictates the game. Jay Smith is going to need one of the best performances of his career, a career with two player of the week awards, to knock of Michigan. Smith with also need his defense to step up and keep him in the game. If Smith can get the read option going against this defense and his own defense can force a turnover and stall drives, he may have a shot at the third OPOW award in his career.
Prediction
Michigan 35, Oregon 27