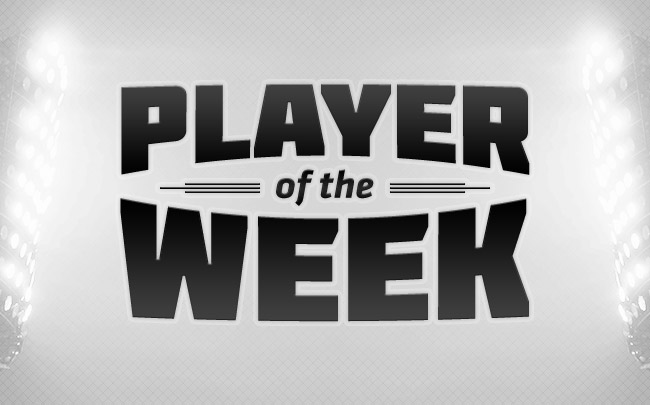 This weeks POTW voting was drama free, unlike the league chat. Both of our winners were well deserved, led their teams to victory, and secured more than half of the votes!
On offense we saw huge days by HBs Leeroy Jenkins of Michigan and Tim Riggins of Texas A&M who both had nearly 200 yards rushing and multiple TDs, but neither could secure the award.
DJ Moss, the much documented #1 recruit in the off-season and the Freshman starter at QB for a mercurial Ohio State team, takes home the week 8 hardware. Moss held on in a barn burner, willing his team to a 45-42 win over the Aggies of TAMU. Along the way, Moss went 36-46 passing for 397 yard and 2 TDs. To put a cherry on top, DJ ran the ball 9 times for 58 more yards and a 3rd TD.
On defense, the voting was even more slanted as Oregon FS Jack Frost, once of Florida State fame, ran away with the award after being all over the field and leading an embattled Ducks team to a win over an LSU team that is scrambling to end the season on a high note. Ol' Jack was nippin at the nose of LSU players all day securing an impressive 19 tackles, 1 for a loss and often being there to hold LSU just shy of the sticks and bring out the special teams which keyed the 1 point, 28-27 win for his team.