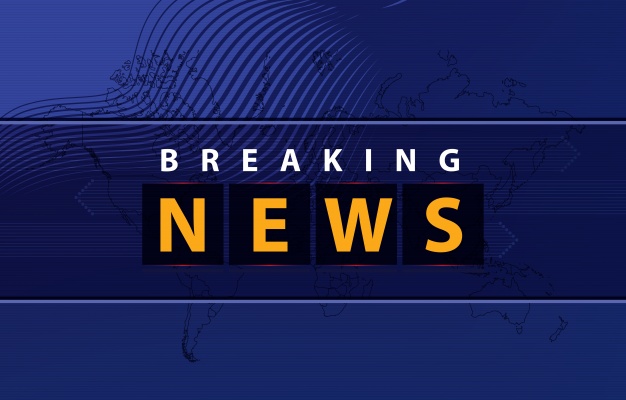 Every time the schedule comes out for the CFSL, it's like Christmas came early. New teams are added to the mix, old rivalries are reignited, new rivalries are sparked. Bowl game rematches are abound, upset games are tried again. It's always exciting. Three seasons in, and this schedule is no different. Four new teams are added to the mix. Texas, TCU, Penn State, Clemson and Washington all join the league. Keep in mind, though, that Washington is just Hawaii in a new location. Same team, same staff, new look and brand.
Texas, TCU and Clemson join the SEC while Penn State and Washington become Big Ten members. Two teams miss a bowl game in light of the expansion. So, you thought last season's games mattered? Well, they matter even more this year. One game could be the difference between whether your team makes a bowl game or sits at home watching. Keep in mind too, everybody does not play everybody, the first season where this happens. There are Big Ten teams that do not play two SEC teams and vice versa, though not the same two. For example, Penn State does not play TCU or Texas, while Florida State does not play Iowa or Michigan.
That being said, let's go into the five major things to know or keep an eye on.
EXPANSION DEBUT
First things first, the debut of the expansion teams matter. TCU opens their season on the road with Oregon, one of the two Rose Bowl teams from season two. Washington gets to travel to Texas A&M for the master-apprentice rematch from a season ago. The two big ones to watch though? Clemson at Auburn and Ohio State at Texas.
CLEMSON at AUBURN
This game is big for two reasons. First, it's an SEC showdown to open the season, and a big one at that. Second, the Buckeye core from a season ago makes its first appearance in the scheme Clemson will opt to run. Quarterback DJ Moss and halfback Adric Khaan are tied together and beat Auburn as Buckeyes. Can they do it again in different jerseys?
OHIO STATE at TEXAS
Ohio State will be sporting a completely new roster for what's technically the third straight season, but it's also our first look at Texas. Michael Buck, the new AD, had time running LSU last season before the football program was terminated. Now, in Texas, he gets a fresh look and the opportunity to build his team. We'll know quickly if either of these two teams are contenders in their divisions.
EXTRA: MICHIGAN at NOTRE DAME
This isn't an expansion debut, but it's a big week one game nonetheless. Last season, Michigan shocked the league by knocking off Notre Dame, the defending National Champions from season one. Depending on how things fall, Michigan might be at risk of ironic revenge to the Fighting Irish. The second installment of this iconic rivalry is set to start season three with a bang for sure.
CONFERENCE SCHEDULES
So, most conference games are played late in the year, and that's still true for this upcoming season, but they're broken up by a non-conference game here and there. Four of TCU's last five are conference games, broken up by a showdown with Penn State. There are two teams though that have the most interesting aspects of their conference games, Ohio State and Clemson.
OHIO STATE
The Buckeyes finish their season with five straight conference games, two of which are at home. The finale, of course, is capitalized by The Game between Ohio State and Michigan in Ann Arbor. Still, Washington, Notre Dame, Iowa, Penn State and Michigan is a rough stretch. Even rougher if you add in the fact that Auburn is Ohio State's lead in to the five game conference stretch. Ohio State had a rocky season last year, but they'll have to get all their kinks worked out early.
CLEMSON
So, here's the interesting part about Clemson is that their final two games are non-conference. All of their conference games are wrapped up by the end of week nine. Week 10 and 11 sees Clemson play host to Oregon and Notre Dame respectively. Clemson will need to take care of business within the conference and build a sizable lead if they plan on competing for the Orange Bowl.
COLORS AND STATES
This piece is just a little fun thing for guys, as we have three orange wearing teams and two purple wearing teams. We also have three teams based in Texas this season, the most for any state. A few teams only have to see the color of orange two weeks in a row, although the teams that play Tennessee, Texas, and Clemson will likely see them three times in a four week stretch. The same, of course, can be said for the color purple with Washington and TCU. Two teams for fun here, Florida State and Iowa.
FLORIDA STATE
If the Seminoles aren't sick of the color orange by the end of the season it'll be a miracle. The Noles face Clemson, Tennessee, and Texas for three straight weeks. Now, this doesn't have a lot of bearing on what Florida State's record will be, but that much orange can do some crazy things to a man's mind.
IOWA
Iowa is much like Florida State, but for a different reason. They're the only team to play TCU and Washington back-to-back weeks. Compared to Florida State's exposure, this isn't as bad and the good news is, the Hawkeyes get both teams at home. But still, something worth noting.
CLEMSON
Here's where the state rule applies. Clemson is the only team to spend extensive time in Texas. They play Texas A&M, TCU, and Texas in a row. Weeks seven through nine sees the Clemson Tigers staying in Texas as all three of those games are on the road in Texas. Hope they get a good hotel.
HOME/AWAY
Every season the home and away stretches are worth looking at, and for the majority of teams, their longest stretch of games, either home or away, is three. Either three games on the road or three games at home. Tennessee, Iowa, Oregon, Florida State, and Washington all get three straight games at home. Meanwhile, Michigan, Clemson, and Texas A&M all get three straight games on the road. All other teams see two game stretches of both home and away games. Well, all except one. Ohio State is the only team with the longest stretch of either home or away games with four straight at home. The Buckeyes get Clemson, Florida State, Auburn, and Washington at home.
REMATCHES
Bowl game rematches, revenge games, upset retries are all apparent and likely. Here are the big ones to look for next season that haven't been mentioned.
WEEK 2: AUBURN at MICHIGAN
Auburn beat Michigan this past season, delivering the first loss to the Wolverines. Michigan is likely going to be looking for revenge. If Michigan is out for blood I really don't want to be Auburn.
WEEK 3: OHIO STATE at OREGON
Week one from a season ago, the Buckeyes set the tone by pushing Oregon around in the season opener. In week three of the upcoming season, the Ducks have an opportunity to get revenge. Thing of it is, the teachers defeated their former apprentices three out of four games this past season. Oregon is given an opportunity to buck the trend.
WEEK 4: OREGON at MICHIGAN
Looking for a Rose Bowl rematch? Well, here it is. Oregon fought their way into the Rose Bowl last season, Michigan got stuck with it. This one should be entertaining to see which team is out for revenge in this one.
WEEK 5: AUBURN at NOTRE DAME
Auburn hasn't found the magic elixir capable of beating the Fighting Irish through two seasons. Does that change in season three?
WEEK 6: OREGON at NOTRE DAME
Last season, Notre Dame versus Oregon decided who went to the Rose Bowl. Oregon won that bout and Notre Dame will have this game circled to give a bit of payback.
WEEK 8: IOWA at AUBURN
The Hawkeyes got knocked out of the Rose Bowl in week 11 last season. Who did this to them you ask? Auburn. The Auburn Tigers have beaten Iowa every time they met in the first two seasons. Does Iowa shake things up this year?
WEEK 9: IOWA at OHIO STATE
Ohio State's win over the Hawkeyes last season gave the Buckeyes the opportunity to play for the Big Ten Title. How sweet would it be for Iowa if they could beat the Buckeyes and achieve the same result?
WEEK 11: AUBURN at TENNESSEE
Rematch of the overtime game from week 10 in season two. Oh, and it's a Gator Bowl rematch. What a way to end the season for both teams, keep your eye on this one.
EXTRA: WEEK 11: OHIO STATE at MICHIGAN
Last season, the Buckeyes pulled off the thrilling stunner at home to claim the Big Ten title and an Orange Bowl berth. You better believe the Wolverines are looking for revenge in the second chapter of The Game. Circle this one for sure.
All these fun facts and more can be found in the season three schedule which should be posted soon. Season two was thrilling, exciting, and intense. Season three looks like it has just as much promise. There's 11 weeks of games and 14 teams. Each game matters, especially with bowl games on the line. Be sure to tune in for every single one of them, we'll give you the best storylines for all of the games as the season unfolds, so stay tuned!