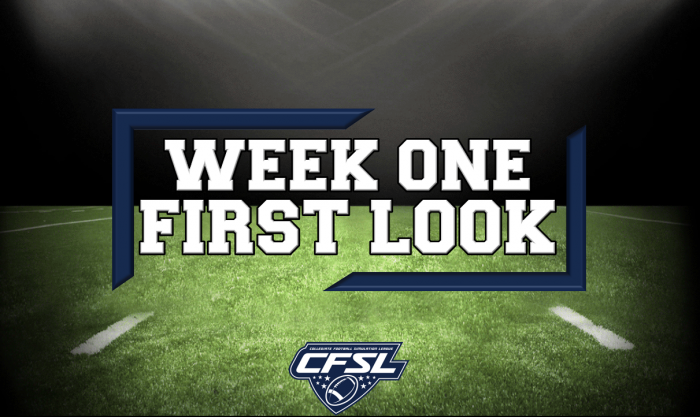 Game 1 – Ohio State at Texas (CFSL Season 3 Kickoff)
The Buckeyes are coming off of an 8-4 season in which they were the national title runner up. AD David Roy is entering his third season as he looks to finish it with the win that got away from them in Season 2. After vastly improving by doubling their win total from the previous season, this might be the year that Roy turns Ohio State into a winner. Despite losing both their starting Halfback and starting Quarterback, the Buckeyes will not be handicapped due to a strong recruiting class that saw them score DeAndre Evans and Frost Carlson to take the torch and lead the Buckeyes into the promised land, something that the previous playmakers could not do.
Playing at home for the first time in its CFSL debut will be the University of Texas led by former LSU interim AD Michael Buck. Hornsnation was thrust into an AD role during Season 2 after the former AD was relieved of duty due to personal issues. Due to this, Buck was able to get some much-needed experience to prepare him for his first true AD role at Texas. The Longhorns will be led by former LSU standout Quarterback Ray "Voodoo" Tatum who chose to follow Buck to Texas during the offseason. On top of having Voodoo, they also had an extremely strong recruiting class which has at least one AD putting them as the best team in the league based off the talent they have acquired. Coincidentally, that AD happens to be the one Texas is playing week one. Expect this game to be a statement game for both teams as they attempt to assert themselves at the national level this first week. One will be trying to prove that they may be new, but they won't roll over, and the other trying to show the nation that their performance in Season 2 was not a fluke.
Game 2 – Iowa at Tennessee
The Hawkeyes are coming off a shocking bounce-back season that saw their record improve from 2-7 in Season 1 to 7-5 in Season 2. The Hawkeyes will be led by a familiar face at Quarterback as Marcos Hernandez, the former Wide Receiver will be now taking snaps under center. During the offseason, Iowa was able to fly under the radar despite a solid recruiting class that may help them break into contention. After Bob Smith announced he was leaving the team after a phenomenal season that saw him lead the league in rushing, there were some big shoes to fill. Iowa was able to recruit Avery Jordan, who is a better all-around back than Smith could have dreamt to be. If Smith was able to lead the CFSL in rushing, one could only imagine what a guy like Jordan will be able to do.
On the other side we have Tennessee who has had what many consider the best recruiting class of Season 3. The Tennessee recruits are headlined by Army-Navy game MVP Ronald McFish. McFish is a complete linebacker looking to shut down opponents in both the run and the pass game. Also joining the Vols this season are a number of offensive recruits that will make the offense something that teams will really have to gameplan for. The main question of this game is whether McFish just had a great game, or is he really the generational player that we have pegged him for? He will have his first major test against Avery Jordan and an Iowa team that knows how to run, and run very well.
Game 3 – Clemson at Auburn
The Auburn Tigers start the season at home versus an expansion team Clemson. Blake Moon starts year three at Auburn, looking to build off a disappointing season which saw Auburn sprint out to a 4-1 start before ultimately finishing their season at 6-6. Can the Season 1 Offensive Player of the Year come out with a strong showing to take this week one win from the expansion team? Moon has stated many times that he is not impressed with the Clemson Tigers and looks to lead the Auburn Tigers to the promised land and bring more honor to the Temple of Greatness.
The Clemson Tigers are led by first year AD Nick Larson. Larson was the offensive coordinator for the Ohio State Buckeyes during Season 2. He has stated that he is looking forward to using his knowledge he gained during his time with the nation's runner up to go out and get Clemson's first win in the CFSL. Another thing about the Tigers is that they have had arguably the best recruiting class for Season 3 which will be coupled well with some familiar faces on the field for them. Adric "AK47" Khaan and DJ Moss were both integral parts of the Ohio State offense during Season 2 that went on a run that came to an unfortunate end finishing as the National Runner up, but look to build off that great season going into Season 3. This could be an interesting game and will serve as our first look at one of the newest teams in the CFSL. It will also serve as a possible first look of the Redemption Tour for Moon as he attempts to bring another trophy to the Temple of Greatness.
Game 4 – Texas Christian at Oregon
The Oregon Ducks are coming off of a 7-5 season that had to feel like a bit of a disappointment going 6-1 to finish the regular season before going on to lose to Michigan in the Rose Bowl. The Ducks during Season 2 were a white-hot team that was playing with a handicap due to some unfortunate sanctions. This year that will not be the case as we see Oregon with a full set of Five-Stars going into Season 3. The Ducks will be led by freshman Quarterback and Army-Navy game standout Devonta Cribbs who is looking to make an immediate impact in his CFSL career against the brand-new Texas Christian University Horned Frogs.
The Horned Frogs will be led by first year AD Redria after sitting and learning for a season behind Texas A&M AD Wess Vilo. Redria, the offensive coordinator for the Texas A&M Aggies during Season 2, is looking to build off what he learned under Vilo and apply it in a way that he can obtain his first win with the Horned Frogs. TCU is a team that will be led by an under the radar Dalton Andrews at Quarterback who only received an offer from the Horned Frogs, as well as four other Five-Star recruits looking to make an immediate impact. The only face that may seem familiar to avid CFSL fans on the TCU roster is former Texas A&M standout Wide Receiver Horace Lynch who is also looking to make an impact in the kicking game this coming season. The Horned Frog offense has its work cut out for it this game as they attempt to take down one of the best defenses, and arguably the best team in the CFSL right out the gate.
Game 5 – Washington at Texas A&M
Washington is coming off a phenomenal season which was capped by them winning a national title during season 2. Though you may initially be confused how a team that was not active in season 2 could have won a title. That is because this Washington team is the former University of Hawaii. For the third season, Wyrmreaver will lead his team to contention, he came close in Season 1 and won it all in Season 2! Is this a trend that he will be able to continue? Will Doug Ohle be the same Doug Ohle that we saw last season, or will he have a sophomore slump? Only time will tell. Unfortunately, Washington was hit by sanctions this season and will be down a Five-Star player, but this will probably be little to no issue for Washington as they have arguably the best mind in the CFSL pulling the strings. This game features a meeting of master and apprentice as Wyrmreaver's former Assistant Coach and now current Texas A&M AD Wess Vilo will attempt to seize his first win from his former teacher. Texas A&M had a relatively quiet recruiting class that allowed them to fill the holes that they had from transfers and people graduating. The Aggies will most likely lean on senior Running Back and CFSL all-time rushing touchdown leader Tim "Big Rig" Riggins. Riggins was able to contribute 2,059 yards of offense (good for almost 40% of the total offense) as well as 18 total TDs (also almost 40%). Expect Riggins to carry his momentum from Season 2 into Season 3 as he looks to impress NFL scouts as he eyes his future.
Game 6 – Florida State at Penn State
Florida State is coming off a 3-9 season. The Seminoles start season 3 in interesting fashion by traveling to play Penn State giving us our first CFSL look at the Nittany Lions. Looking to build off the successes that the Seminoles had in Season 2, they sought to improve their team in the offseason by adding Wide Receiver Jared Tetonis, the nation's best receiver in Season 2. The team also bolstered their offense by adding former Mentor High School standout James Kovatch, as well as Army-Navy standout Halfback Adam Croft to improve on an offense that is looking like one of the best in the CFSL.
Leading the Nittany Lions will be first year AD and former Nighthawk protégé Tyler Smith. Smith was the Defensive Coordinator for the Season 1 National Title winner Notre Dame Fighting Irish. He is looking to use what he has learned as a defensive coordinator as a means of slowing down the Seminole high-octane offense as he attempts to seize his first win as an AD in the CFSL. Penn State is a team that absorbed a large amount of transfers from the now defunct Boise State team. Among them is Season 1 Offensive Player of the Year runner-up and former Boise State Quarterback Aidric Berry. The Nittany Lions have a good defense due to the transfers of highly notable defensive players Darius Bowman and TJ White as well as the transfer of Tyler Smith, so this game likely comes down to how well the Seminoles play on defense since a shootout is probably looking to be very likely.
Game 7 – Michigan at Notre Dame
Michigan is coming off a 9-3 season where they had their National Title hopes smashed in the final week of the regular season by eventual National Title runner-up Ohio State. That was a sad ending for the Season 2 Cinderella story that was the University of Michigan. Season 3 will be Year 2 under AD Neversatisfied and will be interesting if he can continue his magic that caused his team to be so dominant in the first season in the CFSL. For a team that already had a huge amount of talent, including Season 2 Offensive Player of the Year Javon Mack, has seemingly gotten better after National Signing Day. Unfortunately, fan favorite Leroy Jenkins was academically dismissed from Michigan in the offseason, but as a result, it opened the door of Javon's brother Ezell to take up the Halfback position for the team.
Meanwhile, Notre Dame looks to bounce back to their National Title winning ways after a disappointing campaign that saw them finish 7-5 in the regular season with the title never really being in their reach. They are a team that has not had a lot of changes in the offseason. They added Army-Navy game standout Wide Receiver Upton O'Goode and Middle Linebacker Aaron White as a means of putting in the final pieces required for them to attempt another run at the championship. This is a game that will have a lot of talk going into it as Michigan attempts to continue their success from Season 2 and prove they were not just lucky in finishing the way they did. Notre Dame looks to prove that they are still the team to beat and will not let any team stop them from returning to the promised land.
Game of the Week Prediction – Ohio State at Texas
This is a game that will have some very serious implications on how the rest of the season will play out. Will Texas come out and make a statement in their first action of CFSL play? Even though they are an expansion team, Texas has inherited an AD with experience. This experience is going to help the Longhorns a large amount going up against an Ohio State team that is led by one of the best ADs in the league at the helm of the Buckeyes. One thing to watch is that the starting Quarterback for Texas, Ray "Voodoo" Tatum, has faced and beaten the Buckeyes before as the Quarterback of Season 2 expansion team, and now defunct LSU, in a 44-40 thriller. On the other side, the Buckeyes were the National Title runners up in a season that saw them go 5-1 to finish the regular season before losing the title game to Hawaii in a thrilling game where they were in it till the end.
This game will serve as a statement game for both teams as Texas tries to come out of the gate strong in an attempt to be this season's Michigan, and Ohio State comes out to prove that they are still the contender that was one play away from a title and won't take their foot off the gas going into Season 3.
When asked about the game, both ADs remained humble about the game ahead and both seemed to be itching to get out on the field.
"It can be a great tone setter but I'm not sure it tells us anything for our season by itself. I'm just excited to see our guys get out there for the first time against a tough opponent on the road. We'll be excited but gotta make sure we're prepared too." – Ohio State AD David Roy

"Well no one goes undefeated in CFSL. You can have good or bad weeks. I'm just hoping we have one of those good weeks." – Texas AD Michael Buck