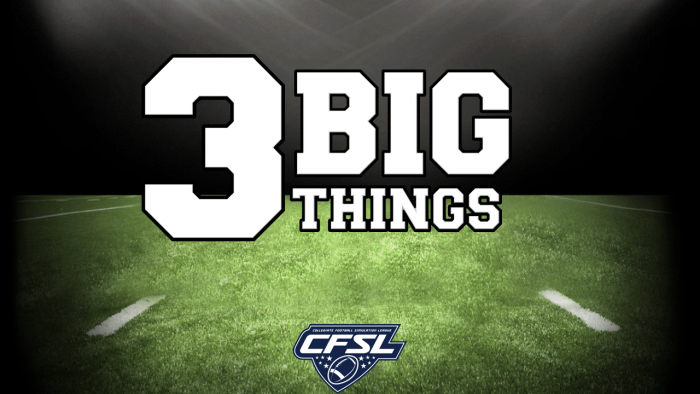 Another night of action has come to a close, and with it more questions answered and a few raised. The Oregon Ducks went back and forth with Texas A&M, before finally hanging on to a win over the Aggies. It started out back and forth, but the Aggies had the lead to end the first half, unfortunately, some problems still ensued, namely their inability to hold a lead. Here's what last night told us about these teams.
1) PLAY IT SAFE?
Playing it safe has its perks, as long as the situation is appropriate. Unfortunately, being down five in the fourth quarter is not the appropriate situation. The emphasis on getting Texas A&M quarterback Daniel Murphy comfortable is a great idea, but he certainly didn't look it in the fourth. Murphy looked flustered, frustrated, and scared. He leaned on the checkdown too much, and was badgered late. They got Tim Riggins going, but once he slowed down in the second half, the Aggie offense just couldn't muster any big chunk plays, or major points. They'll need to figure it out going forward.
2) BLIZZARDS FOR EVERYONE
It was chilly in Eugene last night, especially in Autzen stadium. Why? Because Oregon safety Jack Frost brought a blizzard to the field. 18 tackles and a tackle for a loss is impressive in it's own right, but he did more than just rack up stats. Frost laid the boom on just about everyone who touched the ball, and he wouldn't stop. This defense thrives on Frost's energy and if Frost keeps this level of play up, he could be the next defensive player of the year.
3) CRIBBS TO THE CRIB
Oregon quarterback Devonta Cribbs looked pretty great last night, with 295 passing yards and three total touchdowns. It was a nice night for the young quarterback, but here's the problem. For all the success that Devonta had last night, their running game still isn't where the Ducks should want it to be. Halfback Speedy Love had 12 carries for 69 yards, which is an improvement after last week. But, if this offense can't get Love going, defenses will key primarily in on Devonta Cribbs. If that happens, Oregon's win column may not have the number they want.
It's hard to win in this league, but so far Oregon is 2-0. We'll see if they can keep it up. You can catch their week three matchup against Ohio State. Texas A&M on the other hand, is looking to rebound and will try to do so at home against Iowa.