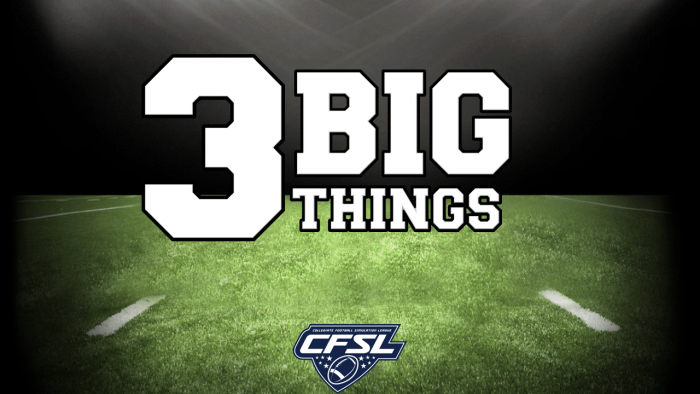 A cloudy afternoon in Oregon set the table for a fierce matchup between Ohio State and Oregon. Moments of defensive dominance and offensive heroics prevailed. Despite a rough start, this game was interesting until the final few seconds. Here's what we learned.
1) TAKES MORE THAN TWO TO TANGO
Oregon quarterback Devonta Cribbs tossed two interceptions in this one. Usually in close ball games, one turnover is disastrous enough, but two is unsightly. And somehow, Oregon won by 10. Clearly, two interceptions aren't enough to make Oregon lose. The defense did its part, but Cribbs answered the call more often than he turned the ball over. That's a formula that could carry Oregon to the top of the Big Ten and into the Orange Bowl.
2) DE-ANDRE THE GIANT
Ohio State has had three quarterbacks in three seasons. That's usually tough and leads to some difficult turn around. However, this Ohio State offense doesn't seem to have lost a step. This is in part because of quarterback DeAndre Evans. Over the last two games, Evans has killed an early drive with an interception, yesterday by giving Oregon corner Israel Cassius six points. He then responds by putting up four touchdowns and not turning the ball over again. That in and of itself is impressive, but then he showed off the athleticism and running ability yesterday. Evans is willing to take shots and will this team forward as best he can. If Ohio State can get things figured out offensively, then be careful, the Buckeyes could make another run at a National Title.
3) SPEEDY GONZA-LOVE
Well, look who finally got going yesterday afternoon. Oregon halfback Speedy Love finally broke his shell, picking up 131 yards on 19 carries and two touchdowns. It took three games, but Love finally broke out in this one and it couldn't have come at a better time. For the better part of this game, Ohio State kept sneaking out in front of Oregon, and the Buckeye defense played great for the most part. Unfortunately for them, Love found a crease to rip off a 47 yard run. After that, the Buckeyes couldn't stop anything it seemed like, unable to keep their lock on the running game. Love got going and Cribbs got going and there was nothing Ohio State could do from there. All that matters for Oregon now, though, is that they got Love going and hope to keep that momentum up.
The Oregon Ducks are set for another major tilt in the Big Ten going up to Ann Arbor for a fight to stay unbeaten. The Buckeyes, on the other hand, play host to the hot Clemson Tigers in Columbus for week four. Catch both games on the PX1Sports Twitch channel.