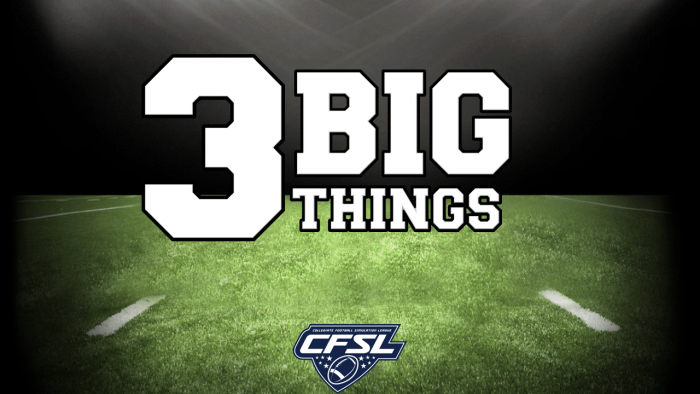 Week four began with some fireworks. Clemson and Ohio State went at it, with the Tigers delivering the Buckeyes' third loss on the season. The two offenses looked like they were standing tall, unfortunately, only one defense was on point tonight. Here's what else we learned from the performance.
1) DEANDRE THE GIANT
I'm aware Ohio State lost but let's set the record straight. Buckeye quarterback DeAndre Evans isn't to blame. In fact, this entire offense isn't to blame, they did score 38 after all. Evans, for the third time this season, had four touchdown passes to just one interception. Oh, and he was 20 yards away from having his third 400 yard passing performance of the season. This offense has looked impressive under the leadership of Evans and for good reason. He's putting up some incredible numbers, it's a shame he's only got a win under his belt.
2) MISSED THE POINT
Not only did Ohio State miss some points, the defense missed some tackles and boy did they hurt. Clemson wide receiver Anthony Robertson III had a screen go 60+ yards due to poor tackling. The Clemson quarterback DJ Moss cut left and right, gashing the Buckeye defense. To make matters worse, a walk on had 200 yards running. This defense for Ohio State appears to be their kryptonite, something they hope to rectify and fast.
3) COLUMBUS GOT MOSSED
The former Buckeye quarterback DJ Moss returned to Columbus, and instead of illustrating a prolific passing game as he did during his time in Columbus, he instead showed what the Buckeyes rarely saw during his tenure. A quarterback with wheels who smoked the turf in the Horseshoe. Moss has righted the ship for the Clemson Tigers on their way to a 3-1 record and now in great position in the SEC. They may have stumbled, but are no means out of the race to the Orange Bowl, all because of DJ Moss.
The Buckeyes get to try and outduel Florida State in week five in an effort to bounce back. Clemson, on the other hand, has a date with the rivals of Ohio State. The Wolverines appear to be next on the Tigers hit list in a foot race between Javon Mack and DJ Moss. Don't miss the rest of week four either.