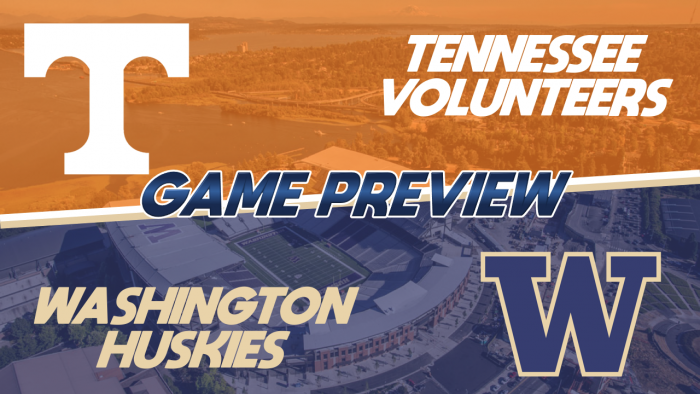 WEEK 5 PREVIEW: Tennessee vs Washington
By: HornsNation
The Volunteers (3-1) head to the frozen north to take on the Huskies of Washington (3-1) in a battle of 3-1 teams. This matchup should continue to separate pretenders vs contenders as these teams have started off their years on fire.
TENNESSEE
The Volunteers are coming off a surprising win against Texas last week. Glenn Stewart has a monster game, while breaking CFSL records, en route to keeping Tennessee in the game for their Special Teams to win it at the end. The Volunteers were able to put up over 600 total offensive yards after only gaining 339 the previous week. Dewey Ainge threw the ball 58 times for 535 passing yards and three touchdowns. Ronald McFish led the defense with nine tackles. Donny Kazee struggled rushing the ball, carrying the ball 19 times for only 57 yards.
WASHINGTON
The Huskies of Washington won an easy game over Penn State, 38-14. Doug Ohle had a bounce back game with 221 yards passing and over 100 rushing yards. Ron Dayne also contributed with 108 yards rushing and one touchdown. Kalu James and DeJounte Wilson combined for 25 tackles and three tackles for a loss. Washington has been on a roll lately, winning their last three.
WHAT TO WATCH FOR
The battle of the quarterbacks takes the front stage tonight as Doug Ohle, the runner up Offensive Player of the Year last year, versus newcomer, Dewey Ainge. Ainge has passed for 1339 yards this season, while Ohle has only passed for 840. Ainge on paper has had a better season statistically but Ohle has been known to win championships. Changing of the guard perhaps? Maybe, but tonight will give us a glimpse of a good quarterback matchup.
KEY PLAYER
TENNESSEE HB Donny Kazee
The key players tonight are both halfbacks in both games. This game will show us if Donny Kazee can break out of his slump and provide his AD another lethal option. So far this season, Kazee has rushed for only 482 yards with 5.1 yards per carry. The 482 number is inflated by the 259 yard performance he had against Iowa. If Kazee can repeat that or even come close, it could be a long night for Washington.
PREDICTION
Tennessee wins if…. they can remain perfect on offense. The Volunteers will need an A+ game from their starting quarterback and production from all their star players. Stewart will likely not have the type of game he had last week but Ainge will need to trust him if Washington plays the rush.
Washington wins if…. they control the game on both sides of the ball. Last season the Huskies went on a run and were unstoppable. Is this the beginning of a season 3 run? Beating Tennessee at home will just confirm that Washington is not going to give up the top spot willingly.
This game has the firepower and could present a future Orange bowl matchup. Both teams land a couple punches early. Look for both teams to trade leads throughout the game but the first turnover wins it. Tennessee wins a close game, 31-24.