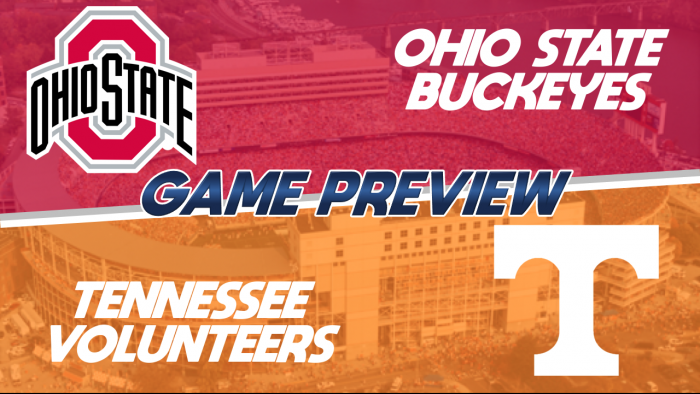 A week ago, Ohio State was on the bad end of a blowout. After watching Dayne leave them in the dust, 62-17, Ohio State is looking to change their fortunes around. Tennesse had a heartbreaking loss to the same team they beat to win it all in season three. After falling to Oregon 31-28, Tennessee looks to get their first win of the season tonight.

Ohio State

Nothing looked right with this team week one. Quarterback Xavier Garcia-Allen had an abysmal 54.5% completion percentage and only threw for 202 yards, with only a touchdown. He also threw two picks. Halfback Frost Carlson had some flashes, but with only nine carriers it was tough to get a good reading. The Buckeye defense was perhaps the worst of all. Dayne totaled their whole team rushing for 224 yards and four touchdowns. This defense cannot allow themselves to get humiliated like that on a weekly basis if Ohio State wants to win.

Tennessee

Dewey Ainge put on a display, even though it was in vain. He threw for 362 yards and two touchdowns. Sophomore stud halfback Donny Kazee had a fairly poor game, rushing for 38 yards in eight carries. Receiving there were no real standouts, with only Conrad Ferrell getting over 100 yards. This defense put up a real fight. Holding Oregon to 148 rushing yards, although Cribbs gashed them for 317 and a pair of touchdowns. If they keep playing this way, they will surely find success in the league.

Key Matchups

Garcia Allen and Carlson vs McFish

With the spread option playbook, expect these two to be running everywhere on the field. McFish has proven to be one of the best in the game and will be up to the task of stopping the opposing tandem.

Prediction

Ohio State is still licking their wounds from week one and Tennessee overpowers them:

Ohio State – 24

Tennessee – 45