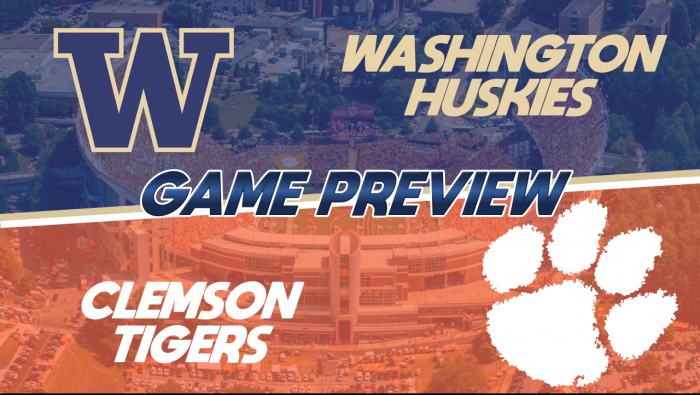 In this marquee matchup, two 3-1 teams battle to give them some credibility in the final rankings. Clemson comes into the game after almost singlehandedly getting beaten by Joshua Priest Jr. who accounted for 21 points on a pick 6 and two kick return touchdowns. Washington dismantled the much talkative Auburn by a score of 52-9. This was one of the worst blowouts in CFSL history, and Washington looks to repeat that performance tonight.
CLEMSON
Clemson has had a vaunted offense since their first game in the CFSL. This season, however, they have faced some struggles. DJ Moss and his crew have not been punching it in the endzone as much this season. They will have to start scoring a lot more if they want to contend for a championship. Defensively, Clemson is playing almost as good. They have held other teams at bay for most of the season. Even in their loss, Clemson held the Michigan offense to 20 points. They will need to keep this up to stay in the top of the rankings.
WASHINGTON
Last week, Washington could do no wrong. They moved the ball down the field swiftly, and their defense was a solid stone wall. Not much needs to be said about these guys. They have done what they've needed to do to win games, and have taken care of business all season. While they did fall to Texas A&M, TAMU was a contender then, and they were hungry for a win. With that being said, if Washington plays their game, they will be able to contend for a national title.
KEY MATCHUPS
DJ Moss vs Eric Langston
DJ Moss is one of the most explosive runners in the league. In order to stay in the game, 5-star linebacker Eric Langston will need to contain Moss all game long.
PREDICTION
Coming after a huge win, Washington is very confident, perhaps too confident. I think if Clemson can come out and punch them in the mouth, they'll have the success to defeat the Huskies. Clemson wins:
Clemson – 45
Washington – 41