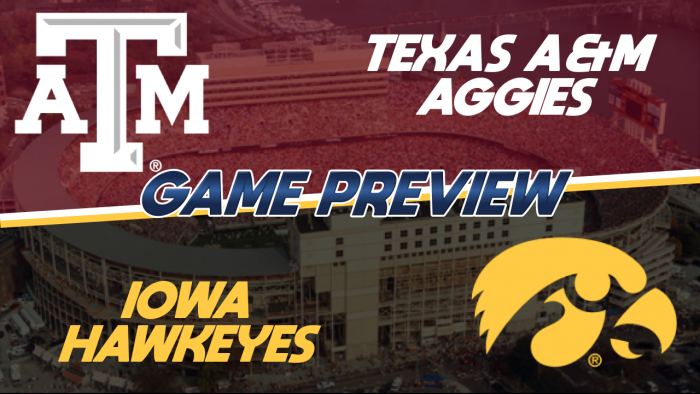 As this Friday edition of the CFSL kicks off, we see two teams who come into this week in very different spots. Texas A&M has struggled all season long and is looking very similar to its season three self. Iowa, on the other hand, is feeling very good about themselves after beating a very good Washington team.
Offensive Comparison
Texas A&M and Iowa have very similar offensive styles. They both are primarily running teams, although Iowa has some success through the air. Aggie QB Walker Mills only has two passing touchdowns and three interceptions. But, both he and HB Jimmy Tickle have a combined 1041 yards and 13 touchdowns. Only Jay Wells and Deondre McPhearson IV have caught touchdowns on the season, at one apiece.
Joe Kane, while not being the greatest passer, is far and away from the better of the two in this game. He has nine touchdowns and almost 1200 yards. Avery Jordan, one of the premier backs in his freshman season, has been having a down year. He has only 669 yards but has a solid seven touchdowns. Darren Pegues has had a very good season returning the ball, and an average one receiving. In his short time on Iowa, Lavonte Thompson has made a plethora of plays that led to many touchdowns.
Defensive Comparison
Texas A&M has played awfully poor on defense in the majority of their games. They have yet to show that they can compete with any offense in the league. Iowa should be able to run right down their throat the entire game and the Aggies will not be able to do anything about it.
Iowa has always had a gritty defense. They always play great against the run but have been burnt by the pass often. Luckily this week the team they play has trouble passing, so Jerry James and this Iowa defense should have a field day against Texas A&M.
Key Matchup
Jimmy Tickle vs Jerry James

The newest sensation in the CFSL meets one of the vets in this matchup. Jimmy Tickle has been electric and has no signs of slowing down. Jerry James needs to rally his defense around him to stop Tickle.
Prediction
While Texas A&M has talent, they just will not be able to match the sizzling Iowa Hawkeyes. Iowa wins:
Iowa – 38
TAMU – 21