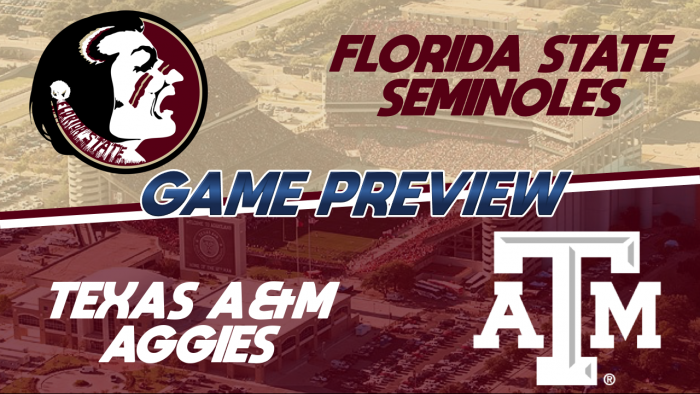 Texas A&M and Florida State are two teams that have no real hopes or expectations for the rest of the season. The Aggies are 2-6 coming into this game and just can't seem to have anything go right for them. Florida State is in the same boat, dropping their last six games. One of these team will come away with a conference win, but it may well be their only conference win of the season.
Texas A&M
The Aggies are a standstill offensively. Walker Mills has been playing awfully as a passer. But, he has made up for some for it on the ground, rushing for 411 yards on 107 carries and six touchdowns. The standout of this offense, however, is halfback Jimmy Tickle. Tickle has amassed 932 yards on 154 carries, good for 6.1 yards every carry. Christian Barnes and Jay Wells have not made much of an impact and look to start that tonight.
This defense has many talented players but has never seemed to put it all together. Defensive end Claevon Buckalew looks to assert himself once again against a pass-heavy FSU. East McFadden is another key name that wants to show his value. But perhaps the best player on this defense is Sky Taylor. Taylor has 85 tackles and an interception. Adrian Smith has not played well but has shown himself capable in the return game.
Florida State
There is not much to be said about this Florida State offense. They have been a full pass team all season long. James Kovach has 3173 yards and 23 touchdowns. This is a star-studded wide receiver corps with one standout. While Albert Saenz, Brick Perkins, and Giorgio Pipino have been productive, Jaren Tetonis is far and away outperforming every other wide receiver in the league. He has nearly 1000 yards and eight touchdowns. Adam Croft is having a better season than last but has still not reached his full potential.
Against a team like this, Marlon Davis will need to set the edge to keep Tickle in check. George Tetonis has been coming on as of late and will need to play huge these final few weeks in order for FSU to win games. Dale Higgenbottom has been lockdown on the outside all season. But this game, however, will need to be a key piece in the run defense. Nate Tetonis has been the face of this defense for his entire tenure at FSU and will have to be the best he can to slow Tickle and Mills.
Key Matchup
Jimmy Tickle vs George Tetonis
Tickle is one of the most electric runners in the game and is not easily stopped. Facing him is one of the three Tetonis brothers, George. He needs to be locked in from the get-go if FSU wants to win.
Prediction
Florida State's offense is just too high powered for this Aggie defense to slow down. Florida State wins:
FSU – 59
TAMU – 35