The Season Six National Championship is just days away, and the players are getting amped. After a brutal regular season, Playoff Pack does it again as he finds himself one game away from his first championship title. USC, a first-year expansion team, has had one of the most impressive opening seasons in CFSL history. They hope to top it off with a trophy of their own.
Some players are looking to stand out on the biggest stage:
AUBURN
Griffin Jelkic – He's been here before. He led Auburn to the Season Five National Championship, where he played less than well. While 340 yards isn't terrible, his four interceptions were the reason Auburn could not secure the trophy last season. Jelkic looks to redeem himself though. This season he has improved drastically. While he has less pass yard, his interception total dropped by 11, as well as taken fewer sacks. If Auburn wants to win this championship, no turnovers are the first step, and that means Jelkic needs to maintain his efficient play.
Robert Davis – Davis' first season with Auburn, and it has been a huge success. After two seasons with Penn State, he has made his first national championship. He has consistently gotten 100 yards a game and seems to find the end zone two or three times a game. In order for Auburn to find success, he's going to need to cut through this brutal USC front seven. Davis may not have started as strongly as he would have liked, but during this playoff run, Robert Davis has been instrumental.
Mark Calloway – Calloway seems to be the fan-favorite for Defensive Player of the Year. Week in and week out he has double-digit tackles and a plethora for losses. If Calloway comes out with a huge game, he can not only win Defensive Player of the Year but also the chances of Auburn coming away with the title. Calloway hasn't taken a game over in the playoffs just yet, despite making some crucial plays. For Auburn to have success and win a title, it's time Mark Calloway took the game over.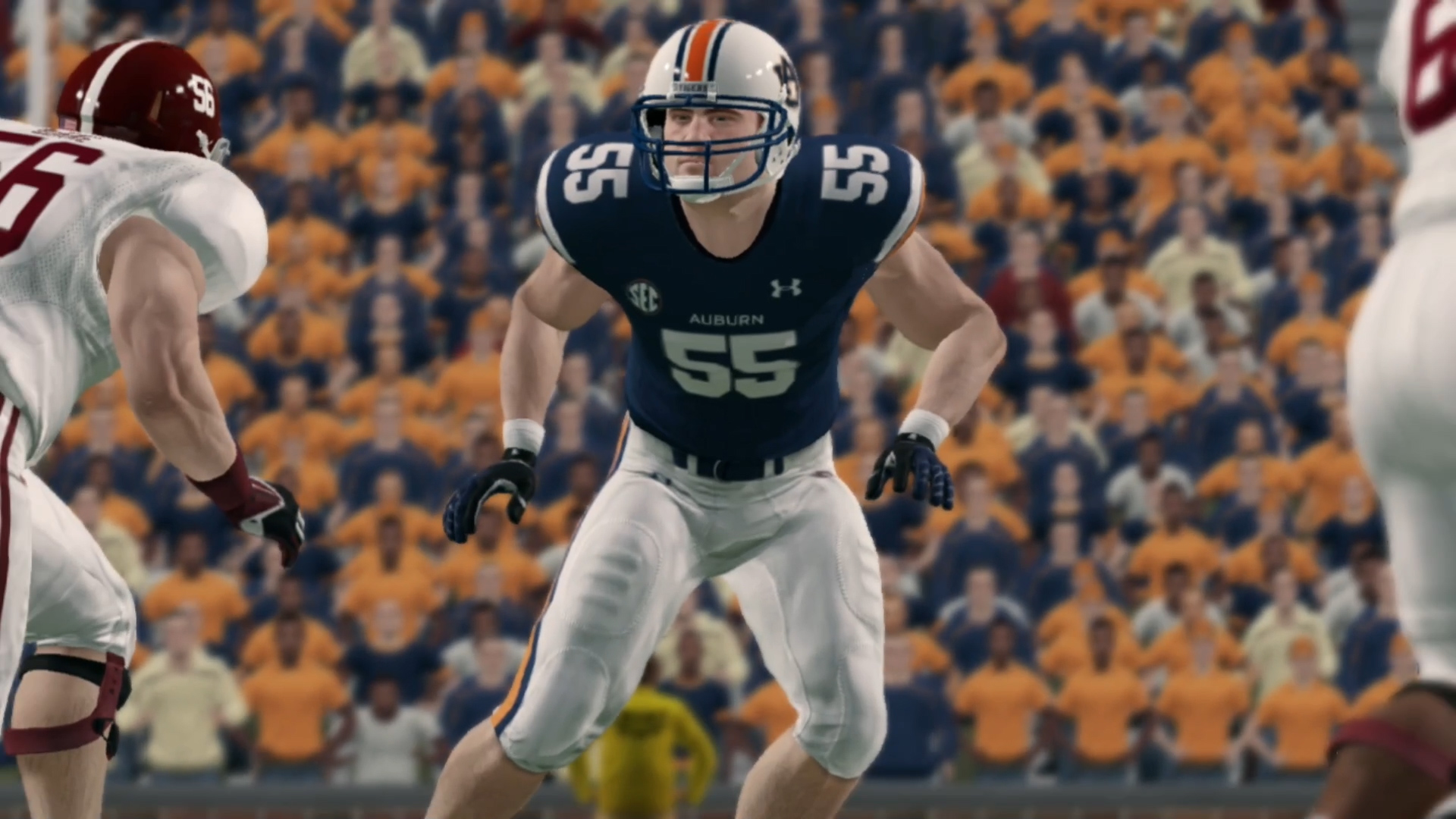 USC
Kingston Fox – Of course, the leader for the Trojans would be the key for them. Kingston Fox has taken off these playoffs, embarrassing both Alabama and Texas. He breaks off long runs with ease, and in most games, he is the reason USC wins games, and I expect no difference this week. He can put up 250 passing and 150 rushing like it's nothing, and if he does I see USC coming out and putting themselves on top. Like Jelkic, though, Fox has to avoid costly turnovers.
Mason "Ace" Winters – The true deep threat of the CFSL, Winters has the ability to beat any corner on any play. He is deadly over the middle and when asked to go long. Especially in the playoffs, Winters has found a home on slants and digs, crossing right over the zone. Though Auburn has good corners, Winters is good enough to beat anyone in coverage, and if he can get open USC is gonna have a good day. Winters will need to continue his high level play, and especially will be called upon to make the big catch downfield, against a very talented defense.
Benjamin"K9″ Kaye – Last game USC put him into a new spot and he shined, achieving 13 tackles. After a fairly slow start to his career, he showed how dominant he can be. From my perspective, Kaye is the centerpiece for this USC defense that is one of the best. Kaye is the player to watch on this USC defense, he can lead this star-studded defense to shut down one of the best offenses in the league. Kaye has stood up during this playoff run for the Trojans and will be called upon again to generate discomfort against a very talented and multi-faceted Auburn offense.
Final thoughts
This is a game defined by superstars. Stars who define how the league is played and shape the future. USC and Auburn both look to shock the world and make the league their own. This game is a toss-up, and these key stars plan to make their impact on the game and bring home the natty for their team. They will be the difference makers on either side, and a big play or a missed opportunity on either side, by either of the aforementioned players, will dictate the outcome of this game.