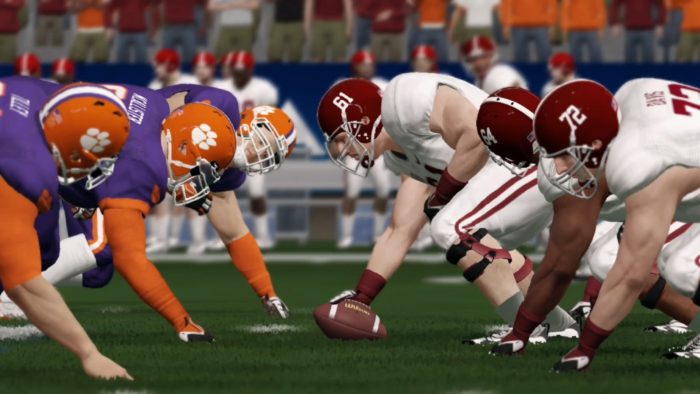 1) Texas Tornado
The Texas Longhorns took their new look team into a war against The LSU Tigers. With that they showed the league that Texas is looking a lot like the Texas of old, dominant on offense. Quarterback Vito Pipino came out on fire and showed that he may be the top quarterback in the league. He amassed 439 yards in the air with four touchdowns, pretty impressive. The fact that he did this throwing to eight different targets shows not only his ability but the versatility of the Longhorn attack. Now if the Boys from Austin get their running game going also, then the rest of the Big Ten may be in for a lot of heartbreak as Texas races towards the title. Up next for them is their conference opener against a Notre Dame team that has their own Air Master at the helm of the offense.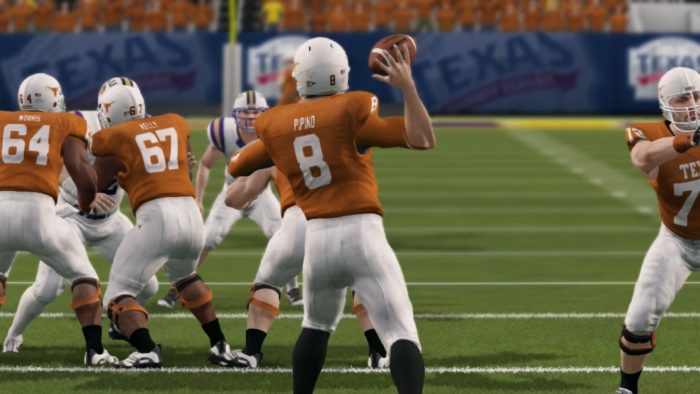 2) Instant Classic
Notre Dame and Auburn put on one for the ages on Thursday night and if you missed it ten you missed one of the best. The Irish took an early lead in the first quarter and their defense seemed to have all the answers for an Auburn offense that couldn't seem to get out of first gear. Then the second quarter started and things seemed to heat up as the Tigers and the Irish exchange both field goals and touchdowns, with Notre Dame going into the half with a 17-10 lead. Second half was an old fashioned slugfest as quarterbacks Leo Asiata and Ron Newman moved their teams up and down the field. Both defenses also had some highlight moments also with some big hits and an interception by the Tigers which looked like they where starting to take control only for corner DeVante Williams Jr. to get a pick six of his own to squash that. The Irish took a late lead as the game seemed to be in their favor, but wait Auburn's took a 101 yard kick off back for a touchdown of his own and with less then a minute left in the game it seemed like The Tigers had stole one from the Irish. Then the raining Offensive Player of the Year stepped on the Field and put a closing quick drive together as Notre Dame scored on an amazing play and escaped with the victory as a last second pass came up short for Auburn. If you haven't seen this game please go back and watch it.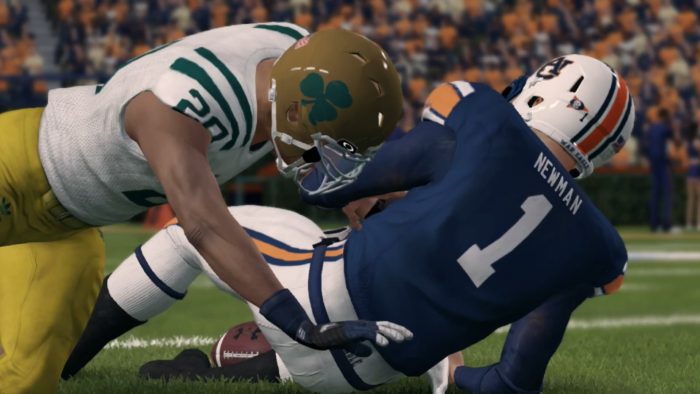 3) Florida Trio
All three of the teams from Florida had big matchups in week one as the season began and all Three won. Miami starts if off with a matchup against a Michigan team that is looking to get back to Big Ten dominance of old. Well The Caines did the dominating as the to a sixteen point victory with a balanced attack both in the air and ground. If you don't know the names of quarterback Axton Richardson and tailback Marcus Duncan you better, they are for real. Speaking of names to know the second of the Florida teams to play was the Seminoles of Florida State as their surprising three headed monster of quarterback Adonis Jackson, halfback Vidar Lund, and linebacker Ikkuma Tulok grinder out a three point victory over the heavily favored Oregon Ducks. To Oregon's credit they made an impressive second half comeback but the Noles seemed to answer when needed and held them off. Last but not least was the Florida Gators, who had the task of taking on the Blackshirt defense of Nebraska. Only thing is Florida has their own scary defense and this was a good old boys in the yard fighting it out. Both teams looked evenly match for the entire game Florida holding a one point lead at half time. Second half had even less scoring as each team could only muster a couple of field goals each. Then just as the magic of signal-caller Scott Fountain came alive leading the Huskers down for what looked like a game winning field goal, it happened like it does sometimes and a missed field goal help Florida escape with the win. All in all a good opening week for Florida Teams.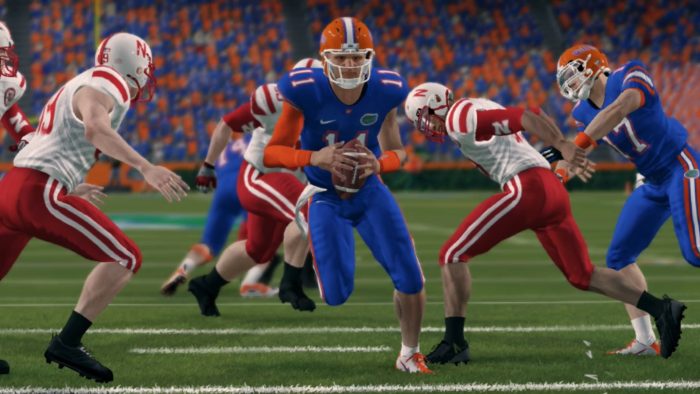 4) Brother vs Brother
The Athletic Directors of Ohio State and University of Southern California are brothers and twins at that. Rivalry and bragging rights for both schools where on the line, not to mention a major Big Ten match up to start the season. A match up of two quarterbacks that can beat you with both their arms and their legs in OSU's Jimi Germaine and USC's Deandre Burks. Also, two running backs that plan on having big years in their own in USC's Carter Cook and OSU's Manuel Silva. Both quarterbacks put up decent number with Burks doing most of his in the air and Germaine being a little balanced, the big boys running the ball was what the ball are who got the announcers attention as they put the bruising runs and hits against the defenses. Speaking of the defense in this game both teams linebackers came to play as UCS's Xavier Halle and Steven Parks combined for twenty-three tackles and Ohio State's Brandon Cox amassed fifteen tackles and a forced fumble, helping to forget the name of exiting linebacker Fowler. The key to this game was Ohio State's ability to put up points in five of their red zone chances vs the Trojans three, other than that on paper and in the box scores USC looked better. I have a feeling this is going to be a great rivalry for seasons to come.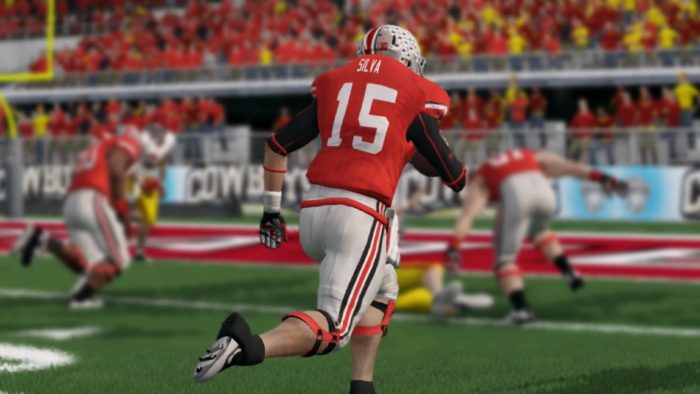 5) SEC Showdown
The Clemson Tigers took on an Alabama team that was starting their season off with a new look offensive attack and a suspended quarterback. With that said The tides running game looks amazing putting up 317 yards on the ground and controlling the time of possession for the game. Only problem was when they needed to throw it their wideout weapon was the one throwing the ball and not catching it. That gave Clemson the ability to play a little more relaxed and it showed as quarterback Will Slay and company did what the do best and that is mix it up and score touchdowns, winning by eleven. Not to get lost in all that is The Tiger defense, everyone eats, and 9 of their eleven defensive player had five tackles or more. Five with eight or more tackles and that linebacker corp totaled thirty alone. If you are playing this team you better have both sides of the ball ready to play. They have it all covered. The Tide have a defense two and a secondary that most teams would love to have. Freshman cornerback Richie Carreon, in his first game, had two interceptions with one being a pick six, but Clemson is loaded and looking like the team that was an SEC monster and nightmare.