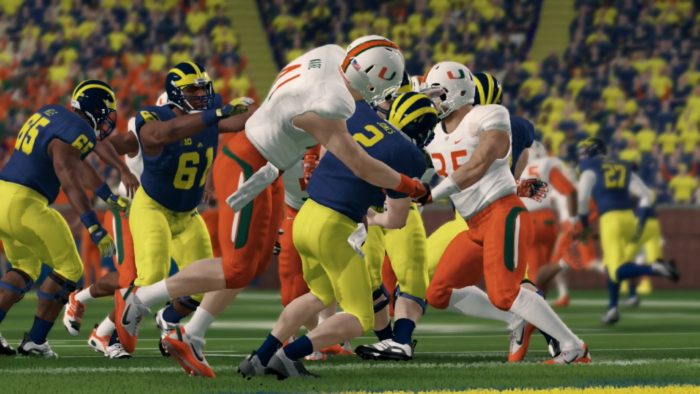 Some major early season conference games will take place in week two, but right out of the gate, a great one is Florida State and Miami going head to head. In one of the newer rivalries in the league, both teams are looking to start their seasons 2-0, and our analysts tell you who they think that team will be. Let's get into the picks.
Houston Freeman's Predictions:
Florida State rules, Miami drools. The first installment of the battle for the worst state in the Union will begin with a close one. This will be a competitive ball game, but the experience of Florida State's coaching staff is going to get the better of Miami's.
Florida State 38, Miami 30
Squidy's Predictions:
One of the greatest rivalries in college football. This one has the makings to be a barn burner. Both squads are coming off of great wins to open the season and got those wins against playoff contenders. I think its very simple, if Florida State can get their offense rolling before Miami they will win. Same goes the other way around. Miami will have a lot on their hands having to deal with the three headed monster of quarterback Adonis Jackson and halfbacks Ikkuma Tulok and Vidar Lund. I got the 'Noles in a shootout.
Florida State 52, Miami 45
David Ware's Predictions:
It will be a battle and I think Florida state will test Miami's Defense but I feel Miami's offense is more powerful and will prevail. Richardson will dominate this game and I expect Gilbert Wilkerson to have a big game for Miami.
Florida State 28, Miami 42
WorldClassMatt's Predictions:
Like Texas, to be the big dog you have to beat the big dog. Miami came out last week on fire and looks to continue it this week. They do face a much tougher defense, but I think that will be drowned out by an explosion of offense from both teams. This one could come down to the wire.
Florida State 38, Miami 44
David Roy's Predictions:
Listen, both teams played well last week, and while both Florida State and Miami came out of week one with a win, there's something different about the Hurricanes. Maybe it's the way quarterback Axton Richardson spread the ball around, or how halfback Marcus Duncan reminded the CFSL just how special of a back he is. Either way, there's something brewing in Miami, and while Florida State looked solid, I'm taking Miami to protect home turf.
Florida State 24, Miami 35
The Verdict:
This game promises to be as exciting as all conference games are. They come down to the wire, they always mean more, and then you stack the rivalry on top of it? Oh yeah, this game could very well see overtime, but even if it doesn't, our analysts are taking Miami to get the job done in a 3-2 choosing.