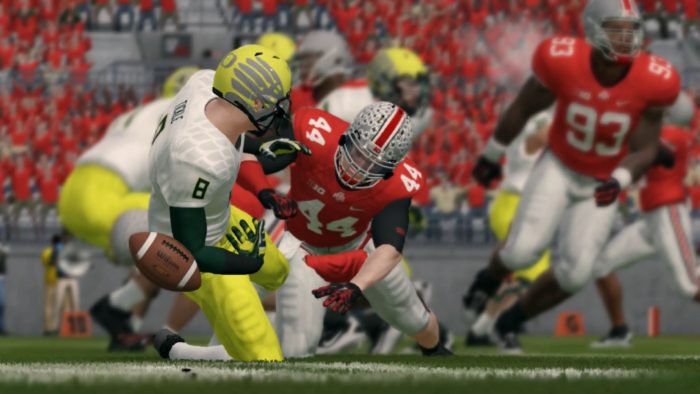 Week two continues with two more conference matchups. The Buckeyes and Ducks are going head-to-head once again. This series dates back to the second season of the CFSL, and it has been an incredible rivalry since then. Florida and LSU, on the other hand, is a bit of a younger matchup, but one that took fans by surprise last season. It was quite the upset at the time, and now, we get to pick both games all over again, so let's get into it.
Houston Freeman's Predictions:
Ohio State beat the defending champs just a week ago, but I fear Oregon will bounce back after a close loss to Florida State. Oregon has way too much firepower on offense to not pull this one off. #QuackAttack
Ohio State 24, Oregon 31
LSU looks like a really dangerous team after putting up 41 points on Texas. Even in a loss, putting up those kind of numbers overshadows the one point win that Florida had last week against Nebraska, and so I'm taking the Tigers with this one.
Florida 28, LSU 38
David Ware's Predictions:
Two teams with so much to show this week. I think the loss Oregon experienced last week pushed them over this week and will edge out Ohio State in a very close match
Ohio State 28, Oregon 35
Strong matchup between these two. I feel the first half will be close but in the end, LSU's defense will overpower Florida in the 4th quarter to secure the win for the Tigers.
Florida 21, LSU 28
WorldClassMatt's Predictions:
This conference match up could very well end up the game of the week. Oregon last a close game to a very good FSU program and OSU beat a retooled USC team. Both have great strengths on either side of the ball. I am giving this victory to the quarterbacks and receivers at Oregon.
Ohio State 36, Oregon 38
Florida has a very serious defense. One that should have put the league on notice last week with their win over Nebraska. LSU's defense isn't in the same class with Nebraska, so it will be a bit of an offensive shootout with Florida's defense able to make a few more stops than LSU's.
Florida 40, LSU 32
Squidy's Predictions:
Ohio State, a team that was once at the top of the mountain, now climbing once again. They had a tough match against the defending champs last week but took care of business. They have a great quarterback, a great running back, a great defense, and great receivers. Oh wait so does the team they are playing, Oregon. Oregon had their offense shut down for the majority of their game against FSU. They lost a heart breaker and are HUNGRY. This will be a very close game for sure. I think the difference in this one will be one of the three Longtree brothers. I have an odd feeling that one of them is going to make a big play late to seal the deal.
Ohio State 35, Oregon 42
I got LSU taking the cake here. Florida looked good last week but they didn't put up points. If you want to beat LSU you're going to need to score. Halfback Colt Youngblood is going to zoom by, leaving the Florida defense in shambles.
Florida 17, LSU 38
David Roy's Predictions:
Listen, last week's game against USC wound up looking closer on the scoreboard, but Ohio State was in control of that game by the second half. Quarterback Jimi Germaine was impressive, but even moreso was halfback Manuel Silva. Oregon's offense is built on the long ball, but it's hard to make those strikes if you're not on the field often. Give me the Buckeyes on the road.
Ohio State 38, Oregon 35
Florida looked…lost on offense last week. But their defense has always been impressive. The Gators got the best of LSU last season, and with their offense? I don't know, they can do it again, but only if everyone gets involved. I think this game comes down to the wire, but I'd be surprised if Florida couldn't find a way to start 2-0 again.
Florida 27, LSU 24
The Verdict:
There's a lone wolf tonight, because our analysts are taking Oregon 4-1 over the visiting Buckeyes. The Florida – LSU game is a bit more split, with LSU being favored 3-2 over the visiting Gators. Either way, both games tonight promise to be exciting so buckle up.