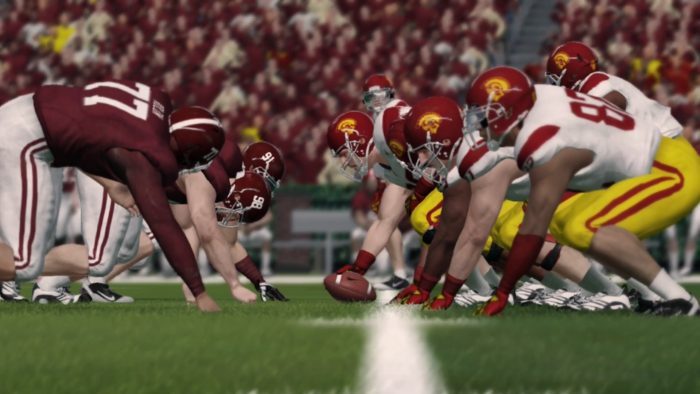 Week two was about as wild as week one, with some stellar performances across the board, both by teams and individuals alike. Here's what we learned from an exciting week two.
1) Call Him "The Don"
Texas signal-caller Vito Pipino was dominant in week one, 439 passing yards and four passing touchdowns. It was a solid debut for the quarterback and many thought it couldn't get any better. Then this week happened. 398 passing yards, four passing touchdowns, and four rushing touchdowns. Those are the numbers that Pipino put up against the Fighting Irish this week. Three of Pipino's four touchdown runs were from at least 50 yards away, and the man left broken ankles and destruction in his wake. Pipino has rapidly emerged as a dominant force in the league, but can he keep it up?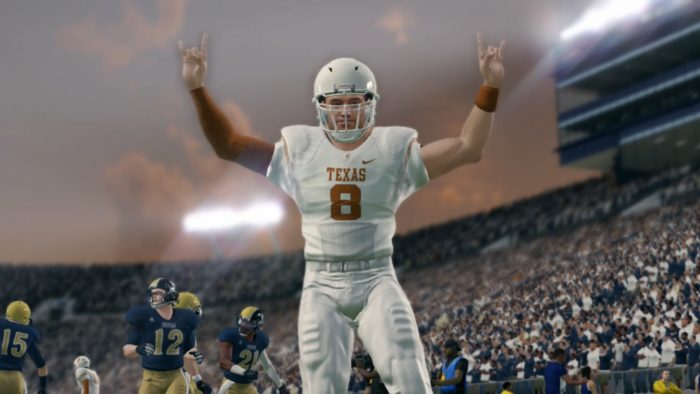 2) Keep It Close
A handful of teams have been in games that have been heart pounding this season. Auburn, Florida, Florida State, and Nebraska have all been in games that are decided by a single possession, and Florida's two games this season have both been decided by a single point. One point! There's something telling to being able to win the close games, almost as much as being able to play in the close games. Their fanbases? Not comfortable. The players? Losing close games can be devastating. But these teams need to show they can put away a lead, or hold onto lead if they get it. There is such a thing as just scraping by.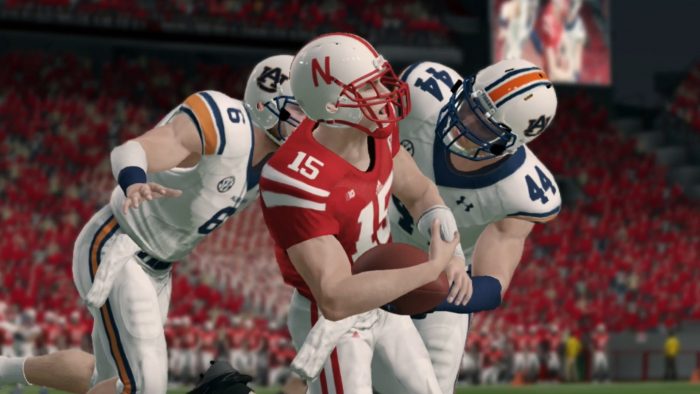 3) The Rebound
Two teams bounced back really well. USC was able to earn a hard fought win against an Alabama triple option attack that wasn't even operating at full strength. It ended in our first overtime showing, but the Trojans got back on the track. Meanwhile, Ohio State was coming off a strong week one performance, able to defeat the defending National Champions, while Oregon had to suffer a tough loss at home against the Florida State Seminoles. How quickly things change. That week one loss set a fire under the Ducks and they went off with quarterback Jefferson Allen putting up four touchdowns, and tailback Puma Longtree putting the neckroll doubters to shame with a 146 rushing yard performance and a score. Oh, and the defense held Ohio State to 13. Oregon is not a joke, and have the talent to go to the playoffs again.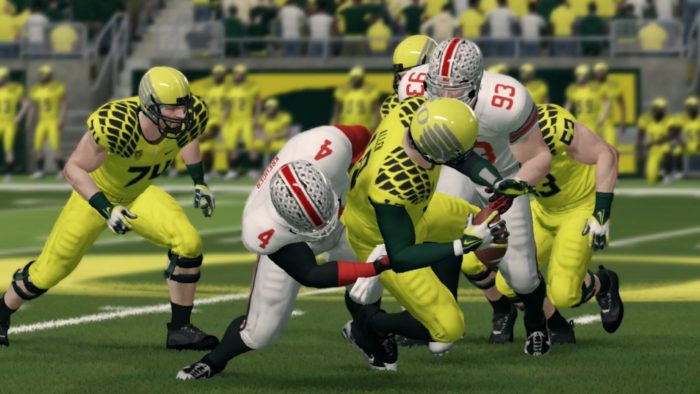 4) Brewing Hurricanes
Miami is among one of the top risers this season, and a strong 2-0 start is impressive. They lit up the scoreboard in Ann Arbor, then got into a fight with the Seminoles for Miami's home opener. And the Hurricanes won a close game. So far, Miami has shown their offense is electric, and their defense is dynamic and they look in position to do that. Quarterback Axton Richardson transferring in, as well as returning halfback Marcus Duncan with this receiving corps is deadly. Even if Miami had lost, the Hurricanes are on a mission to establish themselves as the top dogs in the SEC.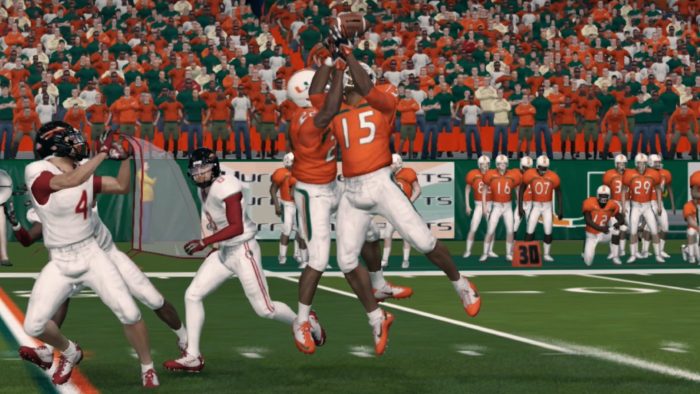 5) The Mystery of Florida
The Gators have found themselves in familiar territory. They are 2-0 and last season they started 3-0. It was a good running start, but they stumbled down the stretch and missed the playoffs. Now, they're 2-0, in two games that could have gone either way, literally. Florida's margin of victory through two weeks is one point. Each of their games have been decided by a single point. Florida's defense has looked stellar, but their offense has been suspect. And yet, when the game is on the line, somebody steps up. This week, it was quarterback Mathias St. John to freshman Levi Temes for their first connection of the season, and it went 74 yards for a score.