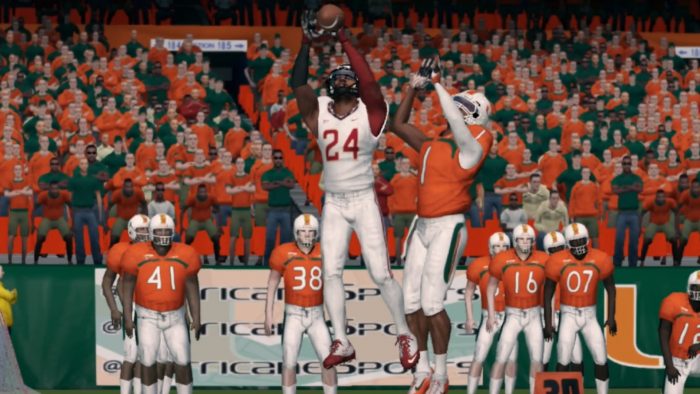 Week three has reached its conclusion, as LSU looks to pull off the upset by toppling the unbeaten Clemson Tigers. Both teams have been in some close, competitive games this season, but we could see some points scored between LSU quarterback Gage Youngblood and Clemson quarterback Will Slay. I expect tonight will be another close game.
USC and Florida State have seen both of their games be decided by a single possession and both quarterbacks can do damage on the ground. USC's Deandre Burks and Florida State's Adonis Jackson can get the ground game going. Tonight, USC could be in their second straight overtime game of the season, but we'll see what our analysts think of it.
Houston Freeman's Predictions:
Clemson is firing on all cylinders and looks like the SEC favorite. LSU hasn't quite gotten momentum behind them yet, but I look for them to make this a close game. I'm putting Clemson on a potential upset alert this week, but I'm still officially picking them to win.
LSU 38, Clemson 42
USC nabbed a wonderful over their bitter nonconference rival Alabama, but had to do it in exciting fashion in overtime. Florida State has looked strong in both games, and only lost by four to an incredible Miami team last week. The Seminoles get the edge due to their win over Oregon.
USC 24, Florida State 38
Matt Pack's Predictions:
Clemson is another team that has looked good on both sides of the ball. Will Slay had a middle of the road performance against Michigan, but he was able to will his team to victory on the back of his defense. Give me Clemson here.
LSU 31, Clemson 42
Florida State is underrated on defense, and they can run with the best teams in the league on offense. If Adonis Jackson can protect the ball, I see the Seminoles winning at home.
USC 24, Florida State 35
WorldClassMatt's Predictions:
Clemson is one of the top three schools in the SEC and in the broader CFSL. They play hard and fast. They take this important conference game on the backs of their stingy defense.
LSU 14, Clemson 32
Florida State has a ton of weapons and they know how to use them. They have lost a couple heartbreakers to teams they were evenly matched with. They just haven't shown us they can close yet. USC seemed to be starting to click. This can make the Big Ten that much more dangerous. USC is my upset of the week.
USC 38, Florida State 36
David Ware's Predictions:
Pre season this was supposed to be a huge game. It has lost some of its luster as LSU has failed to get their first win and Clemson has been dominant this year. I expect a huge game from Will Slay and the monster defense comprised of defensive end Cory Dobbins, linebacker Noah Bishop, and safeties Josh Claydon and Aiden Berry. Can the Youngbloods stretch the defense out and escape with the win?
LSU 21, Clemson 41
USC is still trying to reclaim their championship form from a season ago and Florida State just came out of a hard fought battle with Miami. Florida State played well enough to win but just missed out. Florida State's defense will fluster USC's offense. I expect USC to struggle to move the ball. The difference for USC is whether or not receiver Tim Cope can rebound from the last game and take advantage of getting downfield. This will be a great game down to the final play with USC in the clutch.
USC 45, Florida State 42
Squidy's Predictions:
I know LSU is 0-2 but I feel that record does not implicate how good they actually are. While they are good Clemson is better. I got the Tigers in Death Valley. Wait, I got Clemson at home.
LSU 28, Clemson 41
As week three comes to an end the Trojans will play the Seminoles. I can only imagine how mad Florida State is after they got "robbed" in week two. They will be playing motivated and angry and an angry Florida State team is a scary thing. If USC wants a shot in this game they need to find a way to fix their offense. I think it will improve this week but not enough to win. Give me the Noles at Doak Campbell.
USC 31, Florida State 48
Dorian's Predictions:
This game has the makings to be an instant classic. Clemson comes into this matchup 2-0 while LSU comes into this matchup 0-2 with two close losses in the final minute. I see this game going into overtime as Clemson halfback Dane Jones rushes for over 200 yards and gets the game winning touchdown.
LSU 49, Clemson 56
What a game we got to end the week. Florida State quarterback Adonis Jackson has yet to throw a touchdown but has three interceptions while USC's Deandre Burks has three touchdowns and no interceptions. I see Florida State falling behind early as USC controls the game, and Jackson makes a costly turnover. I see FSU falling to 1-2 as the Trojans show that they're back to championship form.
USC 42, Florida State 27
David Roy's Predictions:
Clemson enters into this as one of the last unbeatens and they'd like to keep it that way. However, LSU has not been getting the credit they deserve. Colt Youngblood can get going and open up the passing lanes, which means receivers Cosmos Woods and Darrel Poties II need to actually hold onto the ball this week. Clemson is good, but it's time LSU gets the respect they deserve, which is why I'm taking them to pull off the upset.
LSU 38, Clemson 35
Both USC and Florida State have had the agony of close, one possession games not being settled until the final moments. Or, in USC's case last week, needing extra time to even settle it. I anticipate that to be the case tonight. Halfback Carter Cook needs to get going to open things up for Deandre Burks, but Florida State has got to find a way to get receiver Matthew Moyer more touches. At the end of the day, I think it will be close but I expect the Seminoles to protect home turf and get the win tonight.
USC 28, Florida State 31
The Verdict:
There's a lone wolf among our analysts for the first game tonight. The heavily favored Clemson Tigers got the 6-1 nod, but there's a tentative belief that it will be much closer than anticipated.
The second game, though, our analysts are split on. USC and Florida State should be close, and could very well go to overtime, but the Seminoles have been given the 4-3 nod by our analysts.
Don't miss out on what is expected to be a great night of CFSL action with two games that should go down to the wire!