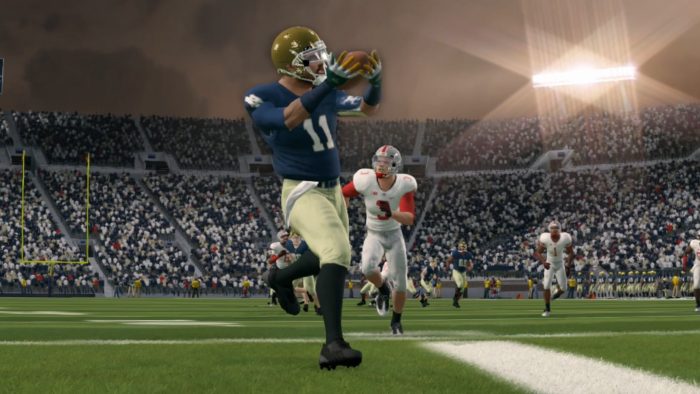 Week three has been a breeze, and we've seen some things that have surprised us, such as the fact that LSU, Alabama, and Michigan are all sitting at 0-3. Or that Auburn rallied and knocked off the Miami Hurricanes. At the end of the day, the CFSL picture is starting to become clear, so here's what we learned from week three.
1) The Fight of the Irish
Many expected that the Ohio State-Notre Dame game would be a close affair, and in many ways it was. Except for one. Notre Dame's offense was lights out, and I mean: LIGHTS. OUT. Quarterback Leo Asiata tied a CFSL record for most passing touchdowns in a game, tossing eight. His receiver, Austin Gombas, tied the single game record for receiving touchdowns with four. When Notre Dame is on, they are ON. But consistency has evaded the Fighting Irish. If they can keep their offense operating at such a high level, then nobody in the Big Ten is safe.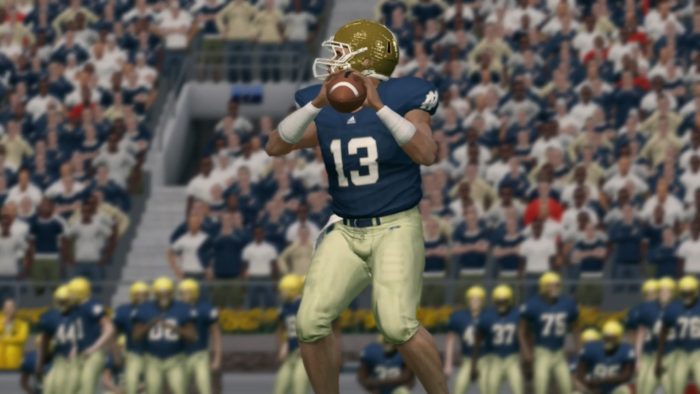 2) Think Big Picture
Earlier this week the Auburn Tigers knocked off the Miami Hurricanes. It took overtime to do it, but they got the win. Meaning both teams are sitting at 2-1 with a conference win between them. Quarterback Ron Newman had a big game, putting up 350 passing yards and four passing touchdowns. Now, if the Tigers can get halfback Loki Lawler going, then the Tigers will be in good shape, as Newman as an exceptionally effective runner as he racked up 107 yards on the ground. Miami is a good team, but Auburn is not a slouch. Why does this game matter? This game, as good as Miami has looked, can have major playoff implications by the end of the season. Circle this game, because it will undoubtedly play a role later.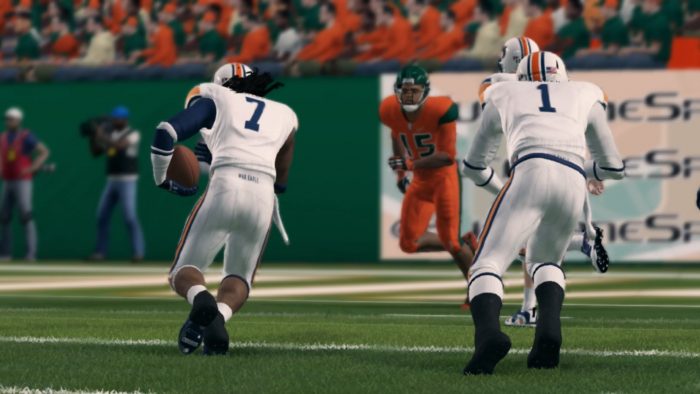 3) Why Does Everything Come in Threes?
Being perfect in this league isn't easy. Even so, through three weeks, there are three teams who have a record of 3-0. And they have all reached it in different ways. Texas, Florida, and Clemson have all managed to remain unbeaten through the first three weeks of the season. Clemson has been able to play balanced football, with their offense putting up points or their defense creating turnovers. This week, the offense looked shaky so the defense took over. Texas, on the other hand, their defense has been asked to do just enough, because the offense has been red hot through three weeks. Florida's wins have been solely by virtue of the defense. Their largest margin of victory this season is two points. Two points! That's a testament to superb defense. Oh, and three teams are sitting at 0-3, the Michigan Wolverines, Alabama Crimson Tide, and the LSU Tigers.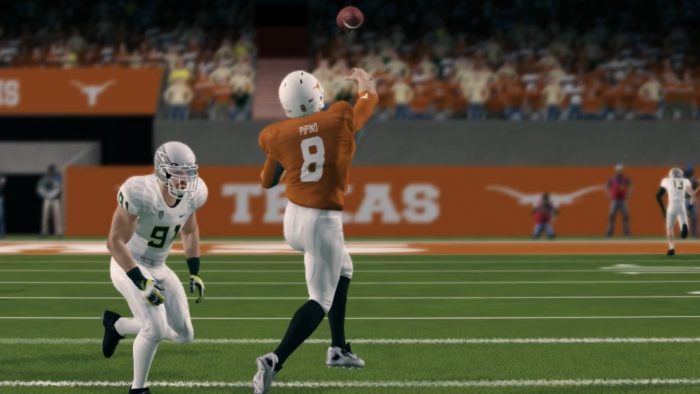 4) Triple Option Experiment
Well, Alabama is 0-3. Quarterback Balion Siege returned to action, but they struggled to move the ball against Florida. Now, it's one game with Siege at the helm, so maybe that's unfair. After all, Alabama was in prime position to win late, Siege showed some "rust" and as he gets situated in the offense and the Crimson Tide can find their stride, I imagine they'll be able to make some noise down the stretch, but for now, they need to get Siege acclimated. If they can find a way to get the ball downfield to receiver Baron Adams, even on occasion, this offense will open up and Alabama will look like a very different team.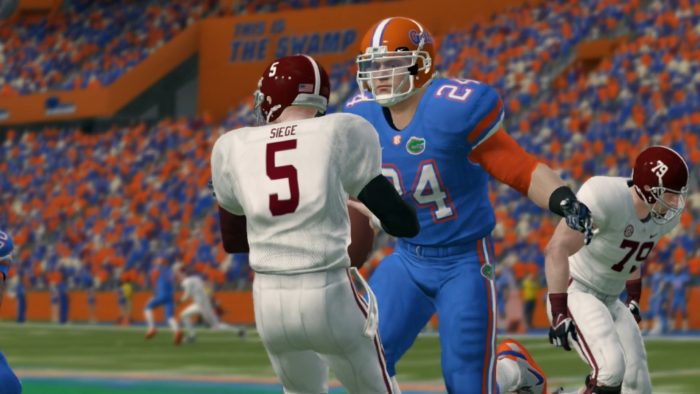 5) Sleeping on Teams
This has to stop. Teams need to stop being counted out. Nebraska was 0-2 until this week, but all of their games were one possession games, even their win against Michigan, who is 0-3. The same Wolverines who kept Clemson in check early. Oh, speaking of Clemson, LSU made them sweat all the way to the end, and LSU had an opportunity to get the win, they just couldn't pull it off. Do not sleep on teams in this league. Any team can come out and pull off the upset, any team can catch you by surprise, especially since every team has a star, or a few, on their teams who can come out and make a huge dent, or totally cripple a team's playoff chances. Oh, and every team is still in the playoff chase, so watch out.