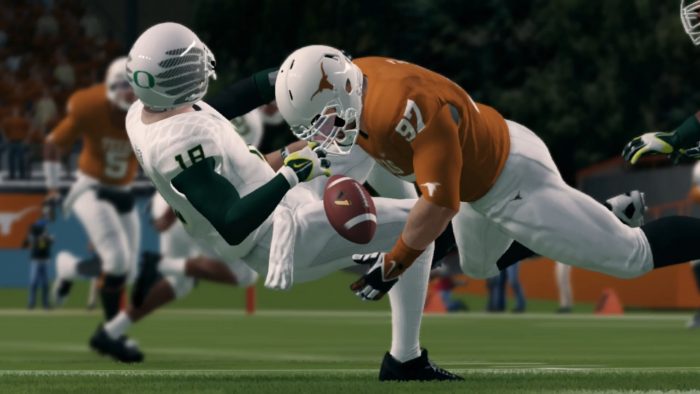 Week three has come to a close, and as we head into week four we've got your power rankings! Know that these rankings are not official, but are simply for entertainment.
1) (NC) Texas Longhorns (3-0)
The Texas Longhorns stay on top this week. They came off a dominating performance against Oregon, really setting the tone for the rest of the season. This week, they are on the road against Michigan in a game that would have major playoff implications for the Big Ten.
2) (NC) Clemson Tigers (3-0)
Clemson, much like Texas, holds steady at their current position, number two. The Tigers easily handled LSU, handing them their third loss in a row. The 3-0 Tigers are home this week against a tough Florida State team.
3) (+1) Florida Gators (3-0)
The Florida Gators move up one this week to occupy our number three spot. The Gators won a nailbiter against LSU, and are full of momentum heading into week three against a dominant Auburn team on monday night.
4) (+3) Auburn Tigers (2-1)
Auburn gains three spots in our rankings this week, after a 45-38 win against a formerly undefeated Miami team in overtime. Auburn is looking to prove the doubters wrong as they head to Florida to take on the number three overall team in the rankings. Back to back week tough games for the Tigers.
5) (-2) Miami Hurricanes (2-1)
Miami lost dropped two spots this week as it came off a defeat against Auburn. This week, they are on the road against the Alabama Crimson Tide, and are looking to jump to a record of three and one.
6) (+2) Notre Dame Fighting Irish (2-1)
The Fighting Irish climbed from number eight to number six this week. They are back on the road this week against a Nebraska team that just earned its first win.
7) (+3) USC Trojans (2-1)
The USC Trojans are up three spots this week, after back to back close wins against the Alabama Crimson Tide and the Florida State Seminoles. This week, the Trojans are in for a tough battle as they are home against Oregon.
8) (-2) Oregon Ducks (1-2)
The Oregon Ducks dropped two spots this week. They find themselves at the number eight spot in our rankings. The Ducks dominated the Buckeyes in week two, and look to build on that win as they come off this recent loss against the Texas Longhorns. This week doesn't get any easier, as they are heading to California to take on USC.
9) (-4) Florida State Seminoles (1-2)
The Seminoles dropped four spots this week after a close loss to the USC Trojans. A team that had high expectations seems to be falling a bit short early on. However, the Seminoles are gearing up for a long road of conference play that starts by traveling to Clemson.
10) (+2) Nebraska Cornhuskers (1-2)
Nebraska has fallen victim to two close losses. They finally got the win they desperately needed, and climbed two spots in our rankings to number 10. This week, they are back home and are ready for the Fighting Irish to come knocking.
11) (-2) Ohio State Buckeyes (1-2)
Ohio State dropped two spots this week, putting them at the number 11 spot in our rankings, after back to back crushing defeats against the Oregon Ducks and the Notre Dame Fighting Irish. The Buckeyes are looking to rebound this week as they take on the LSU Tigers.
12) (-1) LSU Tigers (0-3)
The LSU Tigers dropped one spot coming off a one point loss to the Florida Gators and a five point loss to the Clemson Tigers. This week, they are at home against Ohio State, still looking for their first win.
13) (+1) Michigan Wolverines (0-3)
Despite being 0-3, Michigan has actually climbed a spot to number 13 this week. Suffering two losses of both 10+ points, and a close three point loss against Nebraska has the Wolverines down, yet they are still looking to turn the season around this week at home against the number one overall team, the Texas Longhorns.
14) (-1) Alabama Crimson Tide (0-3)
Rounding out the rankings this week is the Alabama Crimson Tide as they fall a spot in our rankings. Alabama had an opportunity to come away with a win against Florida, but if they can't get their offense sorted out, their victories may be few and far between this season.