Thursday night we officially concluded week 4. That also means that we are halfway through the regular season! In this list we will look at our expert's choices for the best players at each position on the offensive side of the ball

Quarterbacks:
Vito Pipino – Texas
Leo Asiata – Notre Dame
Mathias St.John – Florida
Deandre Burks – USC
Axton Richardson – Miami
Sitting at five on the list is Axton Richardson. He has lead Miami to a 3-1 record and put up 13 total touchdowns. He's got a great chance to push this team to the top of the SEC, he just needs to limit his turnovers. Number four is Deandre Burks. Burks got off to a decent start but has really been big these past two weeks. He has put up twelve touchdowns and over one thousand yards passing. He needs to continue to play like he did against Oregon and if he does, USC will be in a prime position to get into the playoffs. Coming in at number three is Mathias St. John. He has been very solid this season with no turnovers and his team is 4-0, but we are not talking about teams here, we are talking about quarterbacks. He only has six touchdowns and less than eight hundred yards passing, although he does have one of the highest completion percentages and has proven he can win. If he can step up his production bit more, Florida may win the SEC. We are now down to the top two. Leo Asiata could not grab the number one spot but the debate could be made for him to be at the top. He is winning, putting up points, and completely airing the ball out, but he has five interceptions. If he can get rid of the turnovers and keep scoring, you may see him winning another offensive player of the year award. The number one quarterback halfway through season eight is freshman Vito Pipino. He and Texas are 4-0, he has 20 touchdowns, and over one thousand passing yards. This kid can do it all.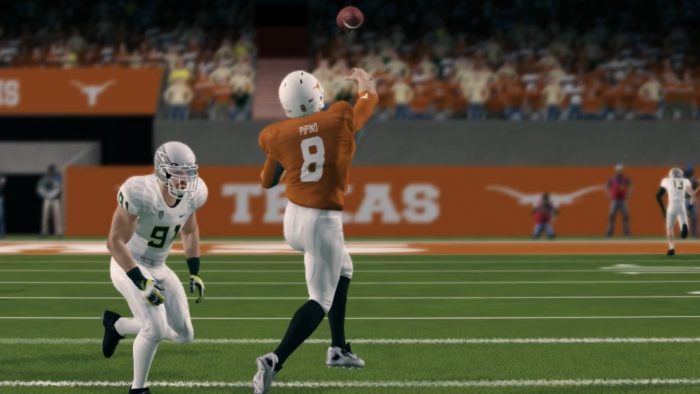 Halfbacks:
Marcus Duncan – Miami
Colt Youngblood – LSU
Casey Bronco – Nebraska
Bentley Jones – Florida
Puma Longtree – Oregon
Sitting at number 5 is one of the fastest players in the CFSL, Puma Longtree. While in some games he has been a complete beast, in others he's been very quiet. If he can have more games where he rushes for over one hundred yards, he will be able to help Oregon get to the playoffs while also making more of a name for himself. At number four is Bently Jones. He has racked up a lot of yards this season which was enough to get him into the top five. What he needs to do now (along with the rest of the Florida offense) is to score points. If he does that, then we could be talking about Bentley Jones a lot more come award season. At number three is Casey Bronco. He has been one of the bright spots on this Nebraska offense that is yet to put up thirty points. He only has two touchdowns but also four hundred yards. Like Bentley Jones, if he can put the ball in the end zone he may be up for an award and could help his team get to the playoffs. At number 2 is Colt Youngblood. His team's record does not reflect on his play. Sitting with over five hundred total yards and six touchdowns, he is simply a beast. Finally at number one sits Marcus Duncan. Six touchdowns, over five hundred total yards, and his team is 3-1. He has a great shot at offensive player of the year, he just needs to keep up his great play.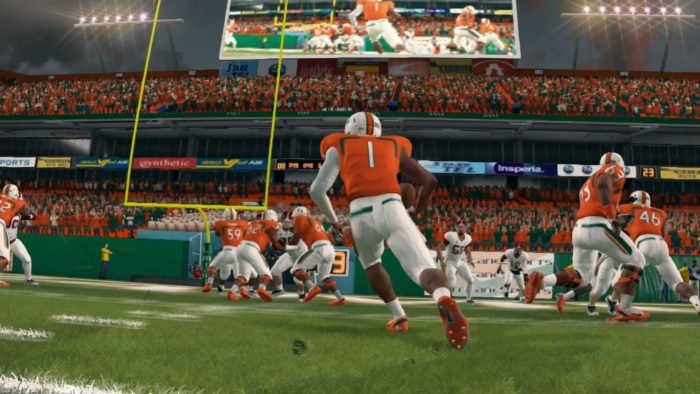 Wide Receivers:
Tim Benjamin – Michigan
Austin Gombas – Notre Dame
Tim Cope – USC
Oliver Fields – Texas
Dexter Jackson – Notre Dame
Coming in at number five and starting off the wide receivers, Dexter Jackson. Jackson has been a very reliable target for Leo Asiata this season. He is just short of four hundred yards and has two touchdowns as well. We can only expect more to come from him down the stretch. At the fourth spot is Oliver Fields. Fields has put up almost four hundred yards on just nineteen receptions, and you can't forget the four touchdowns either. Fields has a lot of potential, especially with Pipino in the back field. At number three we have Tim Cope. Cope has been able to rebound mighty fine after a few shaky games to start the season. On seventeen receptions he's put up three hundred sixty yards and five touchdowns. The only thing keeping him down is the seven drops. If he could have held onto those passes against FSU, he could be sitting at the top of the rankings. Coming in second is Austin Gombas, the second Notre Dame wide receiver. Austin is just shy of three hundred fifty yards at the halfway mark. Where he may be lacking in yards compared to the guys on this list, he makes up for it with his six touchdowns. Gombas is a dangerous man on the field. At the top of the mountain sits the top receiver in the season eight recruiting class, Tim Benjamin. Tim is the only wide receiver to eclipse the four hundred yards marker. On top of that, he has no drops and four touchdowns. He is a guy the defense has to keep an eye on, or else he may put up two hundred on you. You may be seeing Tim Benjamin come award season.
Tight Ends:
Devin Roberts – LSU
Andrew Schiffer – Nebraska
Eric Miller – Ohio State
Aaron Newsome – Oregon
Michael Mckenzie – Auburn
The last position on offense, the tight ends. I personally feel tight ends are hugely undervalued in this league. Anyways, to kick off at number five is
Michael Mckenzie. Mckenzie has just over one hundred fifty yards on fifteen receptions. He does not have any touchdowns yet which is something he will need if he wants to be higher up in the rankings. At the fourth spot is Aaron Newsome. Newsome also does not have a touchdown and sits just below one hundred forty yards. Newsome and Mckenzie both have the same issues where they need to get more touchdowns if they want to be higher up on the list. At number three is probably one of the more shocking players this season, Eric Miller. Going into week four he had around twenty yards, but after the week four game, he now has one hundred thirty yards and two touchdowns. If he can play like that each week, watch out. Number two is Nebraska's sophomore tight end Andrew Schiffer. Schiffer has been a very reliable target this season sitting at one hundred fifty yards and a touchdown. He is definitely a threat defenses have to keep an eye on, if not, they may be in trouble. Finally at the number one spot, Devin Roberts. Devin is clearly the top tight end as of now. He has one hundred seventy seven yards through the air and two touchdowns. Like Shiffer, he is a big threat on the field. The margin that separates these tight ends at the moment is very slim. It is anyone's game and it can change any moment.