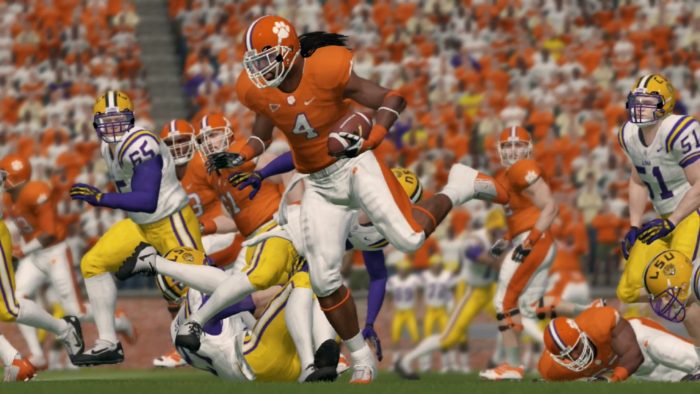 Houston Freeman's Prediction:
Clemson continues to roll as they sit at 4-0. Will Slay has been the biggest story out of Clemson this season and should continue his dominance with this week's game over Auburn. Auburn has a tendency to win the big ones, so look for this game to be close, but that Clemson offense will keep them undefeated.
Clemson 48, Auburn 32
Matt Pack's Prediction:
I've been accused of many things in my life. Not being a total homer when picking my games is not one of them. Listen, Clemson looks as good or better than anyone in the league right now. 62 unanswered points against a good FSU defense is a hell of a thing. Auburn has yet to play their best game this season. It's a long shot, but I'm taking Auburn. I know, you're shocked.
Clemson 35, Auburn 38
WorldClassMatt's Prediction:
Auburn is going to put up a fight with QB Newman at the helm. However, that stingy Clemson D is going to get the last laugh and Clemson stays undefeated. This could be an instant classic if both teams play to their potential.
Clemson 38, Auburn 32
David Ware's Prediction:
This game has huge playoff implications in the SEC! Auburn will have a huge hole in their linebacker core that will definitely impact the game. Hunter Fidler will have huge shoes to fill. If Fowler was playing, I would pick Auburn by three, but his absence changes the game. I expect Will Slay to lead Clemson past Auburn. Clemson wins 45-28.
Clemson 45, Auburn 28
Dorian's Prediction:
Clemson enters this matchup with a chance to secure a playoff spot for the first time since season 5, while Auburn enters this matchup looking for a second conference win. I see this game coming down to the wire with Auburn looking to rebound as Newman and Slay both put up over 300 yards passing, but I see Clemson to be too much for Auburn to handle as they secure a playoff birth.
Clemson 35, Auburn 27
Leej17's Prediction:
Ron Newman and the rest of the Auburn Tigers are up against a Clemson team that looked unstoppable against Florida State last week. Clemson has shown they are a top team in the league and will be fighting for the number one spot in the SEC. Auburn has proven to be a tough team to beat so I see this being a close one.
Clemson 38, Auburn 35