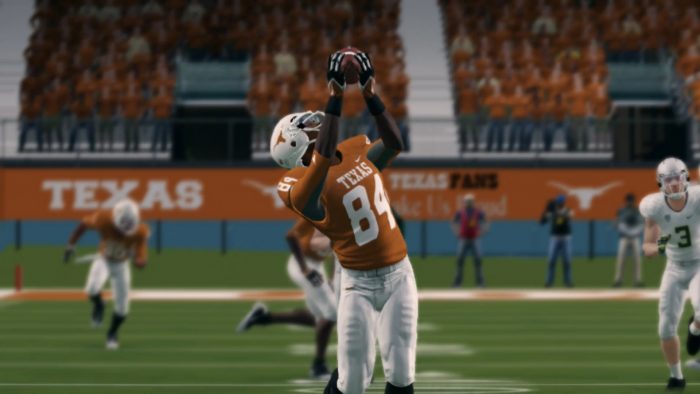 With week four in the books, we've got your power rankings and some of these teams have moved up, some down, and some haven't moved at all. Remember, these rankings are not official, just for fun!
1) (NC) Texas Longhorns (4-0)
When you win, even when it's not the best performance from your quarterback, you're not likely to drop. Michigan gave the Longhorns all they could handle, and even managed to frustrate quarterback Vito Pipino, but the Longhorns found a way to prevail.
2) (NC) Clemson Tigers (4-0)
Clemson is improving, and they also remain among the ranks of the unbeatens. The way this season is panning out, Clemson and Texas will remain in a duel to see which team is the best in the CFSL.
3) (NC) Florida Gators (4-0)
Our final unbeaten team, the Florida Gators. This defense has been stellar, and last week the Gators revealed just how explosive their offense can be under the hand of Mathias St. John.
4) (+1) Miami Hurricanes (3-1)
The Hurricanes were able to bounce back into the win column, but not without a hard fought battle with Alabama. The Crimson Tide had a shot to keep Miami on the ropes with another loss, but the Hurricane defense was able to prevail and help them to move up one spot.
5) (+2) USC Trojans (3-1)
Quite the climb by the USC Trojans, and deservedly so. Oregon went into the Coliseum hoping to be able to keep up with Texas for a Big Ten Crown. Instead, USC gave Oregon quite the surprise showing by putting up 41 to Oregon's 13. It's the Trojans who have earned the climb.
6) (NC) Notre Dame Fighting Irish (3-1)
The Fighting Irish won 41-28 against Nebraska, and while it was a good game, Notre Dame has struggled with consistency this season. It's why the Fighting Irish have not moved up this week.
7) (-3) Auburn Tigers (2-2)
Speaking of inconsistent, here's Auburn. The Tigers have been able to win a few impressive games, but yet they've also fallen short, and they fell short against a Florida team who the Tigers were favored against. Defense has been fine for the most part, but it's the Auburn offense that has struggled.
8) (+3) Ohio State Buckeyes (2-2)
Ohio State was able to get out of the loss column, and they pulled it off in an excellent game against LSU. But, the Buckeyes have bounced back, and are hopeful it will fuel them back into their conference schedule.
9) (-1) Oregon Ducks (1-3)
A tough outing for an Oregon team who was able to knock down Ohio State and go head to head with Texas. They looked unprepared for USC, and now they're sitting at 1-2 within the Big Ten. We're waiting for this Oregon offense to unleash quarterback Jefferson Allen on opposing secondaries, and they may need to start doing just that.
10) (-1) Florida State Seminoles (1-3)
Florida State has had a tough season, and an even tougher week. The Seminoles had a 14 point lead on Clemson to end the first quarter. They then gave up 62 unanswered to the Tigers who would go on to be undefeated. The Seminoles have struggled to figure out their offense, and while their defense is good, it's not enough if the offense can't score consistently.
11) (-1) Nebraska Cornhuskers (1-3)
Nebraska has been in every single game they've played this season, and their loss to Notre Dame was the largest margin in Nebraska games this season. The Cornhuskers are good, but their offense hasn't been nearly as explosive as they'd hoped.
12) (+1) Michigan Wolverines (0-4)
Michigan has climbed a spot, in large part because of how much they absolutely frustrated Texas. There were moments when the Wolverines had seemingly secured an upset, only to hurt themselves with a dropped touchdown or an untimely turnover.
13) (-1) LSU Tigers (0-4)
LSU gave Ohio State a good fight, but they always seem so exhausted by the fourth quarter. LSU is good, their offense and defense are both high quality, but the lack of depth is becoming the much larger issue for the Tigers.
14) (NC) Alabama Crimson Tide (0-4)
Alabama gave Miami all they could handle, and the Crimson Tide had a shot at getting a last second win. It just didn't pan out. Most of Alabama's games this season have been within reach, but either their offense or defense haven't been able to get the job done. It's why they've fallen just short so far. But, there's still time to turn things around.