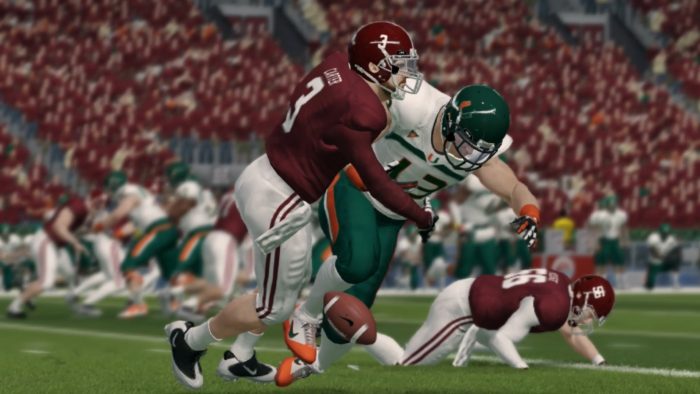 Two excellent matchups tonight, as Michigan and Oregon go head to head in a critical conference matchup for the Big Ten. Both teams are looking to put their season back together in order to climb into the playoff race, and a win tonight would do exactly that for either team. The second game is a little different as there is no conference record at stake. But pride is, and that should never be underestimated as a motivator. The Crimson Tide are seeking their first win of the season, and knocking off the Fighting Irish would be a great way to do it.
Houston Freeman's Predictions:
Oregon and the Longtrees haven't quite been able to get the results they wanted this season. Michigan looked a lot better last week as they competed well against Texas for the most part. I'm going to give Oregon one more shot to turn it around.
Michigan 24, Oregon 28
Alabama has lost three games this season by three points or less including blowing a 21 point lead in one of them. They've got the defense to win, and proved their offense can move the ball when it matters most. Notre Dame stomped the Tide last year in the semifinal, and Leo Asiata has been just as effective as always. This has a potential to be a shootout in relative standards for Alabama, I think they finally find a way to chalk a win up.
Alabama 35, Notre Dame 32
Matt Pack's Predictions:
Michigan is a head scratcher, but so is Oregon for that matter as they just have one more win on the season. Both teams were highly thought of in the preseason, and have so far underwhelmed. It'll be a battle between two veteran ADs, but Tanner Jones makes one too many mistakes in this one.
Michigan 28, Oregon 38
Poor Alabama. Another team that has kept it close all season, but hasn't pulled one off. While this one doesn't affect conference record, it means much more to Bama than it does Notre Dame. Alabama's defense keeps them in it, and they finally get their first win.
Alabama 31, Notre Dame 28
WorldClassMatt's Predictions:
Oregon wants to be a great team but there still isn't any cohesiveness. Michigan gets their first win on the back of their shooting star receiver Tim Benjamin.
Michigan 32, Oregon 28
Alabama's rushing attack is better with quarterback Balion Siege in the game. However, his true talent doesn't get to come out until Alabama is too far down to catch up. Asiata takes this game for Notre Dame.
Alabama 38, Notre Dame 45
David Ware's Predictions:
Oregon was picked to be in the playoffs and to contend for the championship, but things have not gone well for them with a couple straight tough losses. I feel they can rebound but I don't think it will be this week as Tanner Jones leads Michigan to their first win of the season. They have been a play or two away from winning and I think things will fall their way this week.
Michigan 28, Oregon 21
Alabama fought tooth and nail with Miami last week all the way to the final whistle. Leo Asiata will struggle with the defense of Bama as they are hard hitting and very hungry. I expect Jeremy Mosley will be locked onto Asiata. I believe it will be a final play to win it and this will be the week Bama gets a win.
Alabama 35, Notre Dame 28
Dorian's Predictions:
This game is a must win for both sides. While Oregon is 1-2 in conference and Michigan is 0-2, they both need this win to stay alive in their conference. Michigan looked good against Texas last week, while Oregon looked good against USC until the second half rolled around. I see Oregon bouncing back from their week four loss as the ducks look hungry. I see Tanner Jones going off but I think the Ducks offense will be too much to handle.
Michigan 21, Oregon 28
Alabama has had their struggles this season coming off two playoff births while Notre Dame is on a roll and is 3-1. This game should be fairly close as I see Alabama's defense holding Notre Dame, but I see Alabama's offense struggling as Notre Dame gets this win here and moves to 4-1.
Alabama 27, Notre Dame 30
Leej17's Predictions:
Michigan put up a good fight against a very tough Texas team last week, while Oregon gave up 407 yards and five touchdowns through the air last week. I think Tanner Jones and Tim Benjamin will be able to put up some big time numbers against this Oregon secondary and I think Michigan will come away with their first win.
Michigan 38, Oregon 31
Alabama played a great game last week against Miami and lost by just two points. While I am still not sure what I think of Notre Dame, they continue to win games and it's really hard to bet against that. I think Leo Asiata and the rest of this Notre Dame team will do what they have been doing and find a way to win.
Alabama 35, Notre Dame 38
The Verdict:
Interestingly enough, our analysts are completely split on the first game tonight, at 3-3. Michigan may be winless, but they're no slouch as they took it to Texas. If the Wolverines can build off that, Oregon could be in trouble tonight.
Our second game is also split, and I imagine for the very same reason. Notre Dame's offense has caught fire lately, but whether or not they can maintain that is a different story. Alabama showed they can play with anyone last week as they kept fighting to the very end against Miami. If Notre Dame is expecting an easy game, they could find themselves on the wrong side of an upset tonight.