We have now crossed into the second half of the season. Translation: the playoffs are beginning to really take shape. So what did we learn from week five? Continue reading to find out, as we begin to dive into the playoffs.
1) Fall of the Mighty
Three teams entered into this week with an unblemished record. Now, only one remains standing. Florida and Clemson entered into week five among the ranks of the unbeatens, joining Texas in that distinction. However, Clemson fell to Auburn and Florida to Miami. Two excellent games, but Clemson and Florida could not last. Going into Thursday, some were wondering whether or not the same fate awaited Texas. Instead, Texas survived, but only just against Ohio State. Still, the Longhorns remain undefeated with a conference record of 4-0. Did I mention that means they've punched their ticket to the playoffs?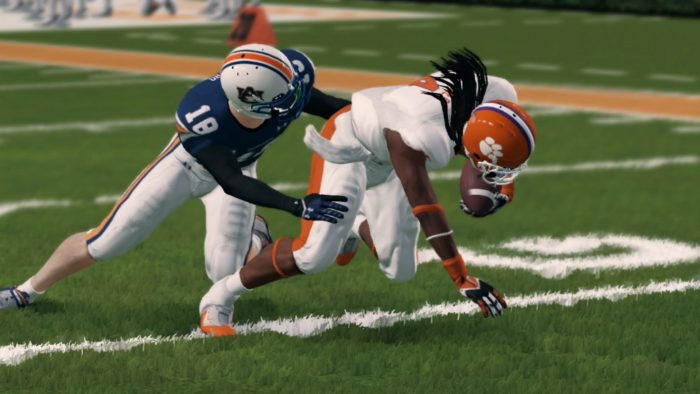 2) Down, Not Out
On the other side of the coin, we had three teams enter this week seeking their first win of the season, and one of them finally happened. Michigan was able to pull the upset against Oregon this week. While Alabama and LSU fell short, all four of these teams still can make the playoffs. But, elimination is coming fast. LSU and Alabama will go head-to-head this week, and the team that can't get the win will fall to 0-4 in conference, knocking them out of the playoffs for this season.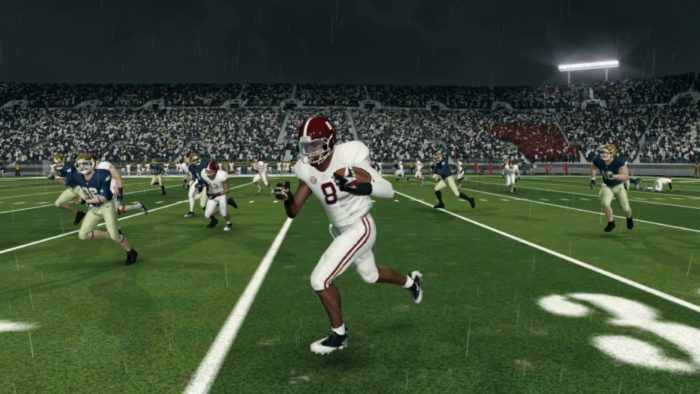 3) Wide Open in the Big Ten
As we all expected the Big Ten is a complete mess. For a second, I
thought some teams could maybe start and pull away but it just didn't
happen. USC had the opportunity to leap above the rest of the
conference, but they fell short against quarterback Scott Fountain and
the Corn Huskers. Another team who is back in the mix is Michigan.
Even though they are 1-4 they have the same amount of conference
wins as four other teams in the conference. It will be very hard for
them to get in but the door is still open.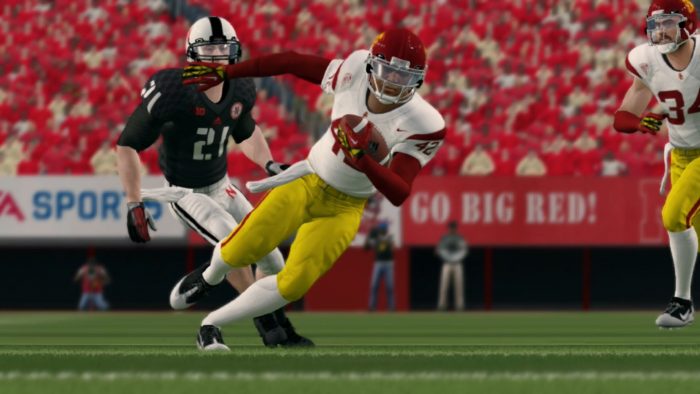 4) The Ducks Have Lost Their Wings
I think this is a perfect example of how nothing comes easy in this
league. If you look at Oregon's recruiting class you will see a lot of fire
power and talent. On offense they have four and five stars lined up all
over the field. Yet, they have only put up forty points once this season.
It just goes to show you that you can't win on talent alone. For them to
get back into a playoff spot they will need their quarterback Jefferson
Allen to step up and take deeper shots downfield. Look at their game
against Michigan. If he passes past the first down marker late in that
game on third down I may not be writing this. They have a lot of work
to do to get back to the playoffs and it will be hard but it is not
impossible.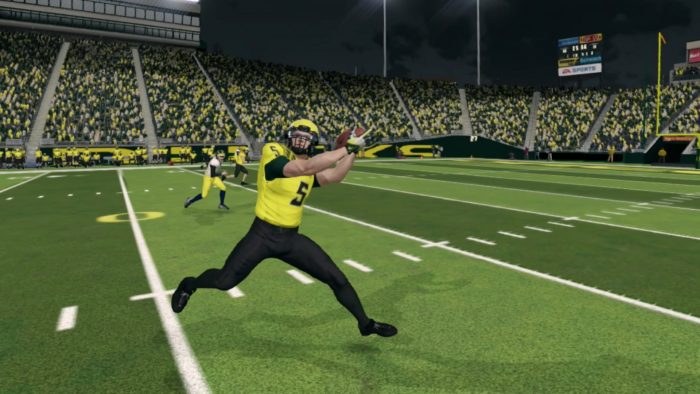 5) Crown Him King
You know how people say three stars are the unsung heroes? Well
Deonte King is definitely a hero. Going into his Tuesday night game
against LSU, King only had eight receiving yards and fifteen rushing
yards and was not the most popular player in the league. Now,
everyone knows his name. He may have only put up forty yards on the
ground on ten carries but check out how many touchdowns he has.
That's right ladies and gentleman four touchdowns in one game.
Everyone is used to seeing guys like Vidar Lund or Marcus Duncan or
any of these five star running backs have monster games but it is
refreshing to see a guy like King to have a monster game. Hopefully
he can replicate this performance the rest of the season. I would love
to see him in the All-American voting come this offseason.