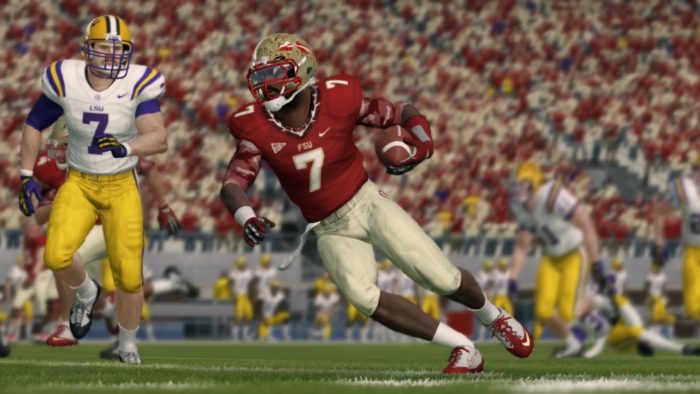 Wednesday's double header features a Florida team coming off their first loss trying to rebound against an Oregon team that has had their fair share of struggles. This game may be non-conference, but Florida doesn't want to hit a two game skid with Clemson coming up, and Oregon would love to knock the Gators down an extra peg.
The second game has much larger stakes. Florida State may be 1-2 in conference but nobody has clinched a playoff berth yet, and a chance to pull even with the 2-1 Auburn Tigers would help the Seminoles get close to a repeat playoff appearance. Something Auburn would love to pull off as well, and a win for the Tigers gives them a shot at the first round bye.
Houston Freeman's Predictions:
Florida will represent the SEC strongly against a sliding Oregon team. Oregon just simply hasn't been able to get all facets of the game to pull together for them this season. Florida has looked incredibly strong and the SEC will continue to prove their strength as a conference with a win this week.
Florida 41, Oregon 30
Florida State was able to pick up their second win of the year this past week against LSU. Unfortunately for the Seminoles, Auburn was also able to pick a big win up against Clemson. I believe Auburn will start hitting a late season stride as they typically do.
Florida State 24, Auburn 38
Matt Pack's Predictions:
Oregon is the biggest mystery to me this season. They play well, they're loaded, and they still come up short. Florida comes off a close loss to a great Miami team. Florida rights the ship this week.
Florida 35, Oregon 24
Yikes. Once again Auburn is lining up against a monster in the SEC. Don't let the record fool you. The 'Noles offense shook off the rust and got it going last week. Auburn proved they can win without Fowler against the best in the league last week, but it gets no easier for the hogs. I'm completely unbiased.
Florida State 31, Auburn 35
WorldClassMatt's Predictions:
Oregon hasn't faced a defense like Florida's. If they had, I would have said they come away with more than 21 points. Florida's defense has no glaring holes. However, Oregon does and so, Florida rolls.
Florida 42, Oregon 21
Florida State has a no-joke team. However, the Newman lead offense of Auburn is just plain scary. Newman can carry the team on his back. I predict that happening with this game.
Florida State 28, Auburn 36
David Ware's Predictions:
Two teams on different sides of the spectrum as far as momentum goes right now. Florida is looking to rebound from tough loss to Miami and I expect them to come out and make a statement. I hate that Oregon hasn't had the year they hoped for. They are loaded on both sides of the ball. Unfortunately, Florida is their opponent and I give Florida the win.
Florida 42, Oregon 28
Auburn is having to go another game without Fowler and they have had other issues that have effected their roster. Florida state and auburn are both 1-2 in conference and have a shot a playoffs. The loser is pretty much eliminated from playoffs. I'm going with Pack making it work some how and his experience as AD gets them the win.
Florida State 24, Auburn 28
Dorian's Predictions:
Oregon comes into this match up a struggling 1-4 from what they were expected to do before the season started. While Florida is 4-1 and coming off a close loss to the U in Miami. This should be a great one as I see Oregon finally start to look like there week two self again. But I don't see Oregon's defense being able to keep up with St. John and the Gators offense as Florida get the win here.
Florida 35, Oregon 24
Florida State comes into this game looking to keep ahead in the playoff race as well does Auburn. This game is a must win game for both teams, as Florida State and Auburn looked good against their opponents last week. I see Seminole quarterback Adonis Jackson and Tiger quarterback Ron Newman having a high scoring duel for the ages, as this game has a combined 80+ points. But, I see Auburn rallying and end up getting the win to remain in the playoff race.
Florida State 44, Auburn 47
Leej17's Predictions:
Both of these teams are coming off of tough losses this week. Florida is one of the top teams in the SEC and is looking for a push to the playoffs. I think Florida has been strong on both sides of the ball but their defense has really shined this season. I think Florida will win this one.
Florida 31, Oregon 27
Florida state has had some troubles this season. They have turned the ball over nine times already this season. This will be a tough game for both teams, but I think Auburn's strong defense will be too much for Florida State.
Florida State 28, Auburn 31
Squidy's Predictions:
The Battle of the Bedrooms! While this game may not mean anything for each teams conference record it means a lot in other aspects. Both squads are coming off of heart breaking losses and can rebound tonight. Oregon also is looking for answers and if they get some here it will refill them with confidence which could be deadly for the rest of the big ten. Give me the Ducks by seven.
Florida 20, Oregon 27
If you're looking for a game with possible playoff implications you have come to the right place. At the moment there are five teams in the SEC in the run for a playoff spot. Auburn and FSU are at the bottom of those five. The loser of this game could very well be letting go of a chance at the playoffs. Lucky for FSU, Auburn lost three star Middle Linebacker Isaiah Fowler. That will be the difference maker in this one. Give me the Seminoles by four.
Florida State 35, Auburn 31
The Verdict:
There's a lone wolf among our analysts for both games tonight. The overwhelming majority may be leaning on Florida to bounce back and for Auburn to continue their winning ways, but we have an analyst who is opting to go against the grain in favor of two upsets tonight, by riding with the Seminoles and the Ducks to take care of business on this Wednesday night.