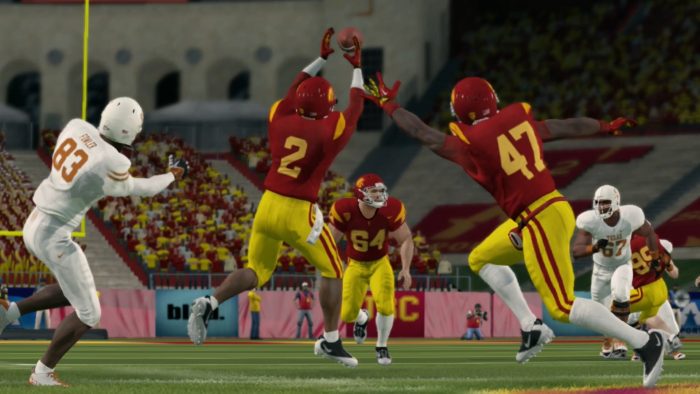 With week six in the books, we're now two weeks away from the first round of the playoffs, which is fantastic news! Six teams get in, three from each conference, and here's what we learned from week six about the upcoming playoff picture!

1) Down Goes the King!
It was a gloomy Tuesday night. The king of the Big Ten was sitting on his throne looking down upon his kingdom. After conquering many other teams Texas and King Jooby had thought their subjects would comply with their every order. But out of the mist rose a new threat. Sitting at the foot of the castle was a horse, and inside was the Longhorns greatest nightmares. In an instant the Trojan Horse sprang open. Led by wide receiver Tim Cope and quarterback Deandre Burks, USC was ready to put up a fight. They had taken most of the castle but Texas refused to give up the throne. Middle
linebacker Tyson Cane Blade was able to rally a defensive hold letting quarterback Vito Pipino lead an offensive attack on the Trojans. USC was prepared and held them back. Both teams sat in a stalemate with time, food, and supplies running out. USC had Texas in a choke hold but just couldnt break through to the throne room. With no other options the Trojans turned to running back Carter Cook. The powerful man was able to crush through the enemies lines and spark a USC victory making the Longhorns flee back to the common land and regroup.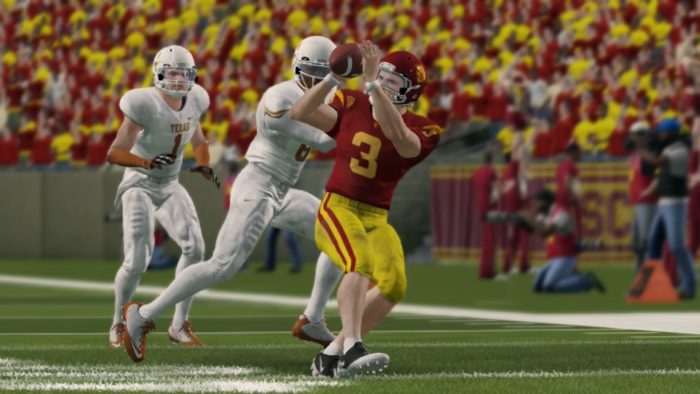 2) Hot to Cold
Texas quarterback Vito Pipino started out the season hot. When I mean hot, I mean literal fire. In his second game he had eight total touchdowns. The man seemed like a god amongst boys. Now we have seen the mortal side of him. While I wouldn't hit the panic button quite yet, I would keep a very lose eye on him. He has been turning the ball over a lot more recently which is a huge cause of concern and has only put three touchdowns in his last two games. In those two games he has had four interceptions. Maybe its just a few shaky games or maybe he lost his magic, we can't tell yet. But one thing we do know is that it will be fun to watch and see if Pipino can eplicate his early season magic in these final two weeks.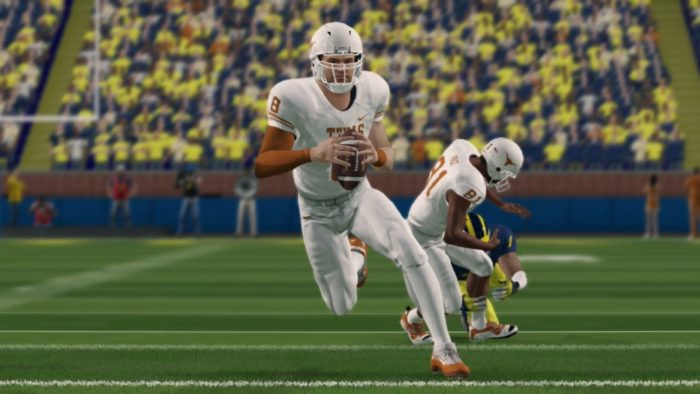 3) Pancakes and Fumbles
When there is a fumble in football the main goal of the defense is to pick it up right? Apparently Oregon is not aware of that. They were able to cause three Florida fumbles this past week and somehow couldnt recover any of them. Oh and that isn't the only time that has happened. In their game against Texas they forced a fumble with under two minutes to go too. Did they recover it? No! That is something that needs to be fixed. Let go to the other side of the field. If you take a look at the Oregon-Florida box score and go down to Dee Frost and then go to see his pancakes you will be amazed. Fifteen! In one game! The Oregon coaching staff should seriously consider puting him on their O-line because fifteen pancakes in one game is just insane.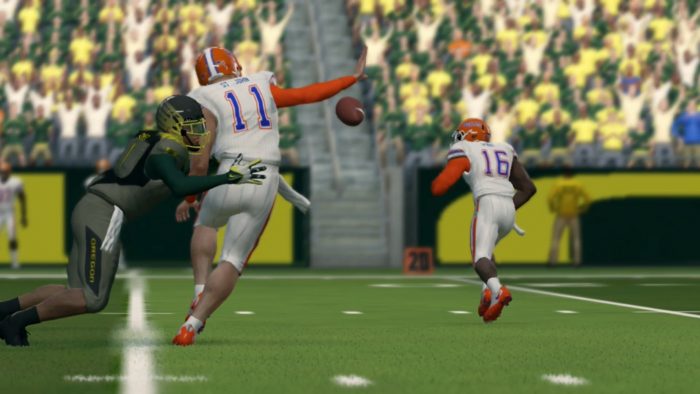 4) Gator Bait
Everyone who was here in season seven will remember that Florida started out the season 3-0 but would go on to lose the next five games. That led to the missing the playoffs. This year they were able to start 4-0 but have dropped the last two. So should Gator fans be worried about this? Yes they should. While they did lose the two games by one score they still lost and from my experience that can carry negative energy and momentum into the next game. Obviously they are in a great position to make the playoffs. They just need to win one out of their next two games. Those two games also are against SEC leader Clemson and rival Florida State who is trying to make a playoff push themselves. Florida could either win the SEC or maybe not even make the playoffs and while a loss to Oregon does not really affect that, it does affect team morale and other things. Florida's next game against Clemson could really make or break their season. With a win they are in the playoffs and have a shot at the SEC, a loss makes them go to Tallahasse where their playoff lives will be on the line. Now please do not think that I am saying Florida will collapse from the inside out after losing two games by a combined six points but please be ready if that does happen.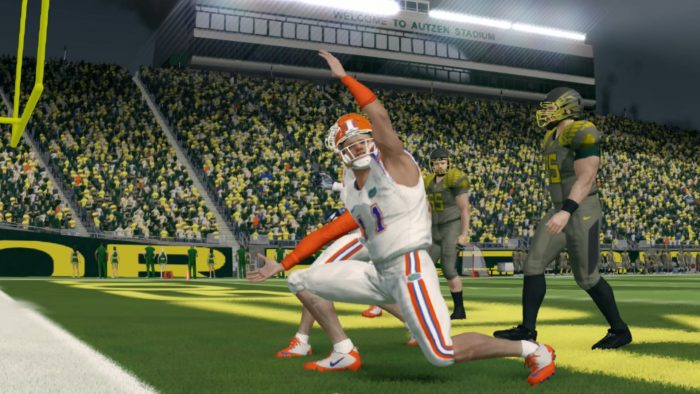 5) The Irish Keep on Fighting
After a week two embarrassment at the hands of Texas I am guessing a lot of people thought Notre Dame's win against Auburn was somewhat of a fluke. Looking back now, the loss against Texas was more of a fluke. Sitting at 3-1 in conference Notre Dame just needs one win. Granted they will have to beat a hungry Oregon team and rival USC who just took down Texas, but they just need to win one of those games. The thing I love about their season is how quiet they were in the offseason. Not a ton of people had them in the spot they are right now. They were a sleeper team who stayed quiet and went out and took care of business. Quarterback Leo Asiata has been great this year and has been backed up by a stellar defense. But sadly all good things come to an end. I believe that they will drop their last two and miss the playoffs. Wins do not come easy in this league just ask Oregon. It is very hard to predict them to lose out but it will happen.