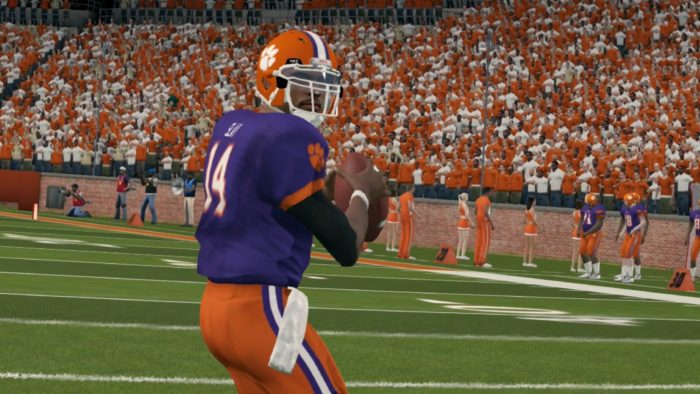 Week seven is upon us, and there's no better way to kick it off than with a game that determines the fate of the SEC crown as Clemson and Florida go head-to-head in Gainesville tonight. Here are our analysts!
Matt Pack's Prediction:
Clemson looked dominant against Miami last week and I don't see them slowing down in this one.
Clemson 28, Florida 20
WorldClassMatt's Prediction:
Clemson wins this very important SEC game and locks the #1 seed in the SEC. This throws the SEC into a crazy town tailspin. It also sets up some MUST WIN week eight SEC games! Clemson is 3-0 on Monday Night Football games.
Clemson 38, Florida 32
Dorian's Prediction:
Clemson comes into this one 5-1 while Florida is 4-2 after starting 4-0. I honestly think this will be the game of the year as these two teams battle for the SEC crown. I see Slay and St. John going off as Clemson gets the win in OT.
Clemson 48, Florida 42 OT
Squidy's Prediction:
This game 100% deserves game of the week. If you look at where each team is in the standings you'll agree. Florida wins and they are in. They lose well it's a different story. They would have to go to FSU and get a win their. If not they could miss the playoffs. I think Clemson will come out tonight on fire but the Gators will fight back to win in a tight one. Give me Florida by seven.
Clemson 31, Florida 38
Leej17's Prediction:
Florida's Bentley Jones has rushed for over 100 yards in each of his last five games and has played a key role in each of Florida's wins. Clemson's defense will have to key on him to win this game, but I believe Clemson's defense will be up to the task. They have consistently shown they are one of the best, if not the best defense in the CFSL.
Clemson 34, Florida 31
The Verdict:
In the distance, you can hear the howl of a lone wolf. Why? Because there's one here tonight. Clemson and Florida are fighting for the SEC crown, and the majority of our analysts are riding the hot hand of Clemson. However, there is one who is taking the Gators to pull of the win and keep the shot at the crown for themselves. Still, can't ignore our analysts taking the Tigers 4-1 tonight.