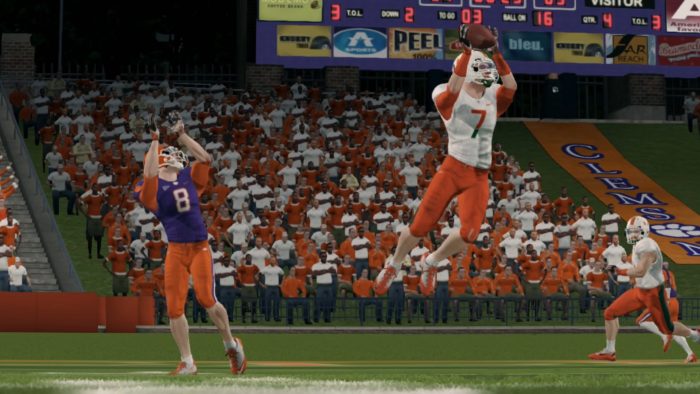 Week seven has reached its conclusion, with two excellent games. Oregon is fighting their playoff lives, and Notre Dame is fighting for the two seed in the Big Ten. Then, Miami and Ohio State square off. It may be non-conference, but Miami needs the win for the sake of the overall record tiebreaker, should the need arise for it at the end of next week. Here's our analysts.
Houston Freeman's Predictions:
Oregon picked up a big win last week, but Notre Dame has been on a strong streak lately. Notre Dame should be able to continue this success and keep their sights on the number two seed in the Big Ten.
Oregon 35, Notre Dame 38
Miami stumbled against Clemson last week, and Ohio State was able to gain some momentum with a win against Nebraska. I think Miami has looked more complete as a team this season, and will pull out a win against the Buckeyes.
Miami 40, Ohio State 30
Matt Pack's Predictions:
Oregon looked like the team we thought they were all season last week. If they can repeat that kind of performance, Notre Dame may get surprised here.
Oregon 42, Notre Dame 35
Miami got humbled last week by Clemson. This can't sit well with the Hurricanes so look for them to right the ship this week.
Miami 45, Ohio State 35
WorldClassMatt's Predictions:
Like I have said, I don't bet against the reigning OPOY until he shows he isn't worth betting on anymore. Asiata rolls over a doughy Oregon defense on it's way to the playoffs again.
Oregon 28, Notre Dame 34
This will be a tight game for the first half. In the second half, the top tier talent on both offenses will come alive. This game will be decided by the last points put on the board. Dakota Groza kicks the game winning field goal.
Miami 37, Ohio State 34
David Ware's Predictions:
Huge Big Ten battle here and I have picked against Notre Dame for several weeks, not because of how I feel about their team, but based purely on the matchup and situations. They have continually proved me wrong so I have Notre Dame winning.
Oregon 28, Notre Dame 42
This is a must win game for Miami after coming off a loss to Clemson. They need to turn things around and win this week and next week to get ready for their playoff run. Ohio state is going to give Miami everything they have. I expect yet another close game but Miami pulls it off.
Miami 28, Ohio State 24
Squidy's Predictions:
Oregon, was super hyped up at the beginning of the season and fell right on their face, but they looked amazing last week and have a very good shot at a playoff birth. For this game I will be picking Notre Dame because I think some of their players were a bit hurt that I said they would lose out in the five takeaways. SIKE! Give me the Ducks by eight.
Oregon 48, Notre Dame 40
One of the very few out of conference games left this year. This game does not matter a ton for playoffs but does help to build confidence. For this one I like Miami. Give me the Hurricanes by five.
Miami 35, Ohio State 30
Leej17's Predictions:
Oregon is coming off a big win against Florida. Puma Longtree is coming off a big game with 120 rushing yards, while Notre Dame has given up the second most rushing yards per game, giving up over 230 yards per game. I think if Puma can have a big game, that will have a huge impact on the outcome.
Oregon 31, Notre Dame 28
Ohio State's defense has really shown some improvement the last couple of weeks, but Axton Richardson and the rest of the Miami offense has been really good this season. I think this game will be close, and Miami has seemed to win the close ones. I don't think that will be the case this week.
Miami 31, Ohio State 28
The Verdict:
Our analysts have found an even split on the opening matchup between Oregon and Notre Dame, as it's a 3-3 split among them. But the Miami-Ohio State game is very different. Our analysts are in unanimous agrrement that the Hurricanes will take care of business in Columbus tonight.