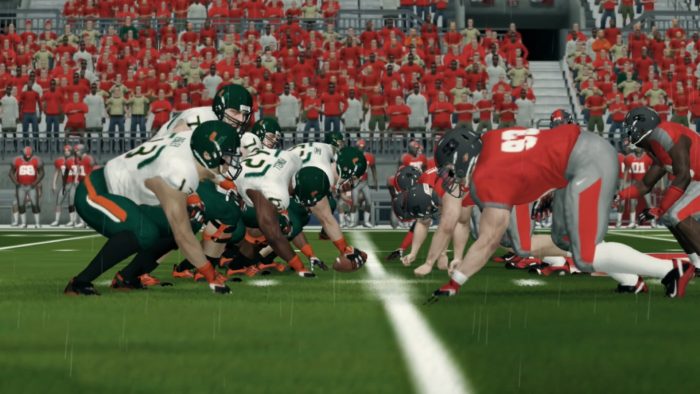 Week eight. The last week of the regular season and the last opportunity for teams to make their respective playoff push. With the conference champions being locked up this past week, that leaves four remaining playoff spots to be sorted out, the two and three seeds in both the SEC and the Big Ten. And somehow, it never fails, every season the Big Ten is much simpler to sort out than the SEC, so we'll begin with the Big Ten.
Big Ten
Notre Dame
For the Fighting Irish, their lives are pretty simple. I mean, they're already in the playoffs. There's no real chance that they miss. So why talk about them? Because this week's matchup with USC will determine seeding. Win, and the Irish are the two seed. Lose, and they'll be the three seed.
USC
USC's path to the playoffs is equally simple. Defeat Notre Dame and the Trojans will be the two seed in the Big Ten, but a loss will make things incredibly dicey, which I'll explain with the last two teams.
Nebraska
In order for the Cornhuskers to make the playoffs, they need a bit of help, and this week, they need the most help. They need both Ohio State and USC to lose this week, and the Cornhuskers absolutely must defeat Oregon. That's their only way into the playoffs.
Ohio State
Ohio State's path to the playoffs is simple but not without the necessity for help. The Buckeyes need Notre Dame to defeat USC, and then the Buckeyes have to take care of business in the 500th CFSL game. The Game. The Buckeyes' playoff chances, with a USC loss, are riding on The Game.
SEC
Miami
It may surprise you to know that Miami's playoff berth isn't punched in yet, but it can be. If the Hurricanes win, defeating LSU, then Miami is in and guaranteed the two seed. If they lose, things get shaky for the Hurricanes, and you'll see why below.
Florida
The Florida Gators have put themselves in a desperate situation, going up against their rivals in Tallahassee, needing a win to be able to make the playoffs. Lose, and they're guaranteed to be out.
Florida State
The Seminoles can make the playoffs, but they have to beat Florida in order to do it and….that's it. Florida State's playoff chances are as simple as ever, with the singular objective of defeating the Gators. It doesn't get any simpler than that.
LSU
Now, this is where things get a little difficult. LSU can get in, but they need some help. The Tigers have to win, and then they have to be Florida fans. The Gators defeating the Seminoles would put LSU in the playoffs, provided they can defeat the Hurricanes. Lose, or a Seminoles win guarantees the Tigers are watching from home.