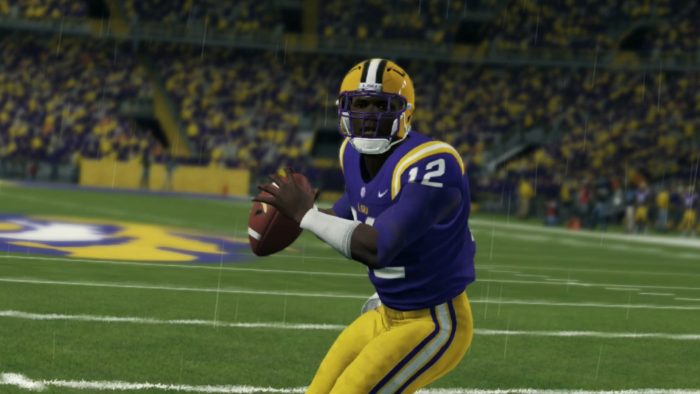 Wednesday night brings us the SEC, on a night where the playoff seeding will be finalized in the SEC. LSU and the Hurricanes are fighting for their playoff lives, and an LSU victory is only half the battle for the Tigers as Florida and Florida State are also fighting for a playoff berth. The winner gets in, and tonight couldn't be any bigger.
Houston Freeman's Predictions:
LSU might have the most misleading record in the league because at 2-5 they're the only team in the entire SEC that has a positive net point differential besides Clemson… does this scream upset to you? Miami is on a two game skid, do they let it go to three? Give me LSU for a moral victory.
LSU 36, Miami 32
The last installment of the season in the battle for the worst state of the Union, the gators will take on the Seminoles. FSU was upset last week against Bama, and Florida hasn't won since they beat Auburn a month ago. I think Florida is the better team here overall, but if FSU gets their ground game going it may be a long night for the gators. I'll roll the dice on Florida.
Florida 28, Florida State 24
Matt Pack's Predictions:
Upset city. LSU is hot, Miami is not. Chaos ensues.
LSU 45, Miami 31
Two teams fighting for the playoffs, the first trip for either one. Should be close, but Florida State finds a way.
Florida 24, Florida State 31
David Ware's Predictions:
LSU has won two in a row and Miami has lost two in a row. If Miami wins they should secure the number two seed for the playoffs. LSU will play hard and fight till the end but Miami wins.
LSU 28, Miami 31
These two teams do not like each other and after tonight, things will be no different. Florida has lost three in a row and is fighting for their playoff spot. Florida State will take that spot instead.
Florida 24, Florida State 28
Squidy's Predictions:
I don't got a ton to say on this one. Somehow LSU can get a playoff spot but they will need help I believe. But I like Miami here. Give me the Hurricanes by 3.
LSU 20, Miami 23
The Sunshine Showdown. This one has a whole lot riding on it. I think if the Noles win they are in and vise versa. Another very hard game to pick. Give me FSU by four in OT.
Florida 45, Florida State 49
Leej17's Predictions:
Though LSU has lost five games this season their net points are still positive. Miami has struggled the last couple of weeks. While LSU has won their last two games. I think LSU will continue their hot streak this week.
LSU 31, Miami 27
Both of these teams need this win for a chance at a playoff spot. Both of these teams have strong weapons on both sides of the ball. If Adonis Jackson can limit the turnovers I think Florida State will win this game.
Florida 35, Florida State 38
The Verdict:
Our analysts are split on this first matchup, as the red hot LSU Tigers have been given the 3-2 nod, which is how they hope things go tonight, as they need the win for their playoff lives.
As for the second game, which LSU's playoff lives depend on should they win, things are a bit different. There's a lone wolf siding with the Gators as the Florida State Seminoles are favored 4-1 by our analysts, and that does not bode well for LSU tonight.