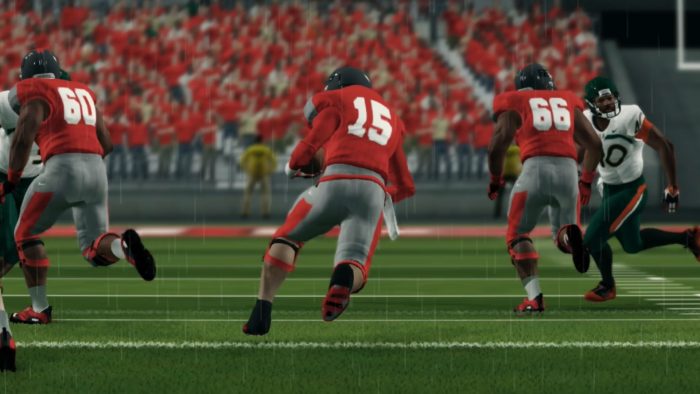 The Game has come, and it's as big as ever. Ohio State is fighting for a playoff berth, while Michigan is determined to send their rivals back home, which would send the Nebraska Cornhuskers into the playoffs instead. Ohio State and Michigan, the battle between the two rivals. Ohio State fights for the opportunity to advance, but the Wolverines are looking to keep their rivals out of the dance. This is a huge showdown, and our analysts have got their picks.
Houston Freeman's Prediction:
Ohio State has quietly put together a nice season, meanwhile Michigan has continued to get better and better but hasn't been on the right side of the score much this season. Give me Ohio State as TTUN drops another close one in the Shoe.
Michigan 31, Ohio State 32
Matt Pack's Prediction:
At this point in this series, who knows what's gonna happen? We never really know how this one will turn out, but the apparent underdog usually finds a way here.
Michigan 42, Ohio State 41
David Ware's Prediction:
Our 500th game is going to be exciting for sure! Ohio State is coming off a huge win against a very tough Miami team, and I look for them to surge forward this week as well. If Ohio State can slip into the playoffs, all I have to say is watch out.
Michigan 24, Ohio State 28
Squidy's Prediction:
THE GAME. One of the biggest rivalries in college football. It does not have a ton riding on it since Michigan can't make the playoffs, but they can ruin Ohio State's season. In this one, I like the upset. Give me Michigan by three.
Michigan 33, Ohio State 30
Leej17's Prediction:
This is one of the biggest rivalry games in the league. Ohio State's defense has gotten really good that last few weeks, and I think their defense will be the reason they win this game.
Michigan 24, Ohio State 31
The Verdict:
The Game is a major event between Ohio State and Michigan, and there's a lot on the line for it tonight. Which is why it's only fitting that our analysts should be pretty split. Yes, Ohio State has been given the slight nod by our writers, but when it comes to this rivalry, you might as well flip a coin. The Wolverines don't want to see their rivals in the playoffs, and they'll do everything they can to make it happen, despite the Buckeyes being favored 3-2.