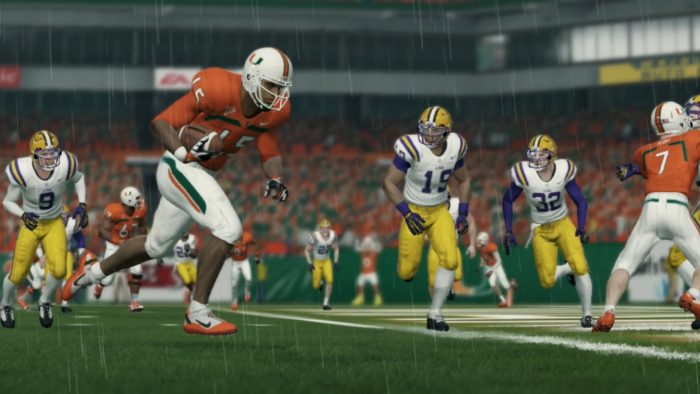 Ah, the playoffs. My favorite time of year. While some teams are dusting off their golf clubs these teams are playing for something bigger than a birdie. On this list I will be going over each team and what they need to do to get to the top.
SEC
Clemson
The Tigers have been unstoppable this season. They had a great start to the season, got slowed down by Auburn then finished stronger than they started. Quarterback Will Slay has been very productive this season both in the air and on the ground. He has also struggled with turnovers. Luckily their defense has been able to cover for him. Averaging only 27.8 points per game ranks second in the league behind USC. The defensive has also been able to rack up 24 sacks and a league high 18 takeaways. For Clemson to make a run to the finals they will need Slay to stop turning over the ball and for their defense to keep getting turnovers. They have got to get Dwayne Forestall and Dorian Chase Miller going in the air to put up points on offense but will also need some production out of Dane Jones. In all I can see Clemson getting to the finals. They have an elite defense, a great offense, and the bye week. They just have to keep playing the way they've been playing and we may see the Tigers get their second National Championship.
Miami
After escaping LSU, Miami was able to clinch a playoff spot. It has been a very solid season for the Hurricanes. They saw very solid play out of sophomore quarterback Axton Richardson and running back Marcus Duncan, they had 5 wins, their defense came up clutch in a lot of games, and are the two seed going into the playoffs. Miami has a very very good chance for a championship run there is no doubt about, but they will have to beat Ohio State to even get out of the first round and they lost to them in week 7. So you may ask, what does Miami have to do to make a deep run. Well my friend you have come to the right place. Axton Richardson is a great quarterback and has proved it in his sophomore season. He can run, he can pass and has proven he can win. Miami will need to see the same production out of him if they want to even get to the second round. One thing to keep in mind with Axton is that he has been sacked 34 times which is second in the league. Sometimes he chooses to scramble when he shouldn't which is the cause of some of those sacks. The Canes will also need the rest of the offense to turn it on if they want to win. Guys like Marcus Duncan, Blaze Gunner and Jay Nathaniel will all need to be on their best game. Lastly is the defense. Led by David Ware and Isaac Krout, this squad is dangerous. We all know that they have turnover and big play capability and going into these playoffs they will need to keep making big plays. Being able to get the ball back in the hands of Richardson is what will win them games. If they can do that they should be in good shape. For a final prediction I think I would have Miami either out in round one or in the finals. They will either catch hot fire or fizzle out before anything even starts.
Florida State
The Noles are coming into the season eight playoffs as the three seed which may mean a lot of people will count them out early. In my opinion once you get to the playoffs the seeding means nothing. Anyone can beat anyone. For FSU to win they will need to play to their strengths. Those strengths are running the ball. They've seen incredible play out of Vidar Lund this season where he has rushed for 887 yards and six touchdowns but the question is can their other runner Adonis Jackson turn it on for the playoffs. He has had no problem running the ball this year where he has 729 yards and nine touchdowns. The problem is his passing game. Jackson has the worst passing percentage in the league and has 10 interceptions. While they don't need to pass the whole time they will need to at some points and if Jackson can't make the most of those passes FSU may be in trouble. I think if FSU wants to win against Notre Dame they will need to play lockdown defense. Their offense has seen some struggles this season so the defense will need to play sharpe and will need to force turnovers. The Noles have the potential to get to the finals this season, there is no doubt about it. But, they won't have an easy path. If I were to make a final prediction I would probably have FSU getting to the second round and then getting knocked out.
Everyone make sure to tune in on Monday night to watch the CFSL Playoffs to see if my predictions were correct. That leaves me with one final question. What are your CFSL playoff predictions?