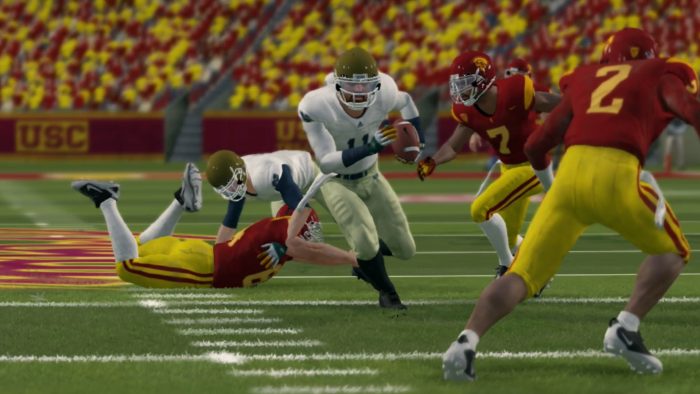 The first round of the playoffs is always an exciting moment for the league. If you don't know how the playoffs work, I'll lay it out here before going into breaking down this game. Conference champions are given the number one seed for their conference, and are then given a first round bye for the playoffs.
That leaves two playoff berths for each conference to play in the first round of the playoffs, meaning three spots in total, and this is primarily determined by conference record with other tiebreakers behind it if needed. The number two seed in the Big Ten plays the SEC's three seed, and the SEC two seed plays the Big Ten's three. So, let's start with the SEC three seed for this matchup.
Florida State
Offense
With the Seminoles defeating the Gators, they have more than earned the right to appear in the playoffs, but they have an incredibly tough matchup ahead of them. The backfield tandem of quarterback Adonis Jackson and halfback Vidar Lund are going to have to be able to generate some big plays with their legs. While Jackson showed against the Gators he can make plays happen through the air with strikes to tight end Brandon Maynard II and to receivers Brent Mills and Matthew Moyer, this offense's calling card is on the ground. That could cause some trouble because they're facing a very talented front six in Notre Dame that could keep this offense under lock and key.
Defense
As for this Florida State defense, they've got their own ability to limit an offense, but this may be an even more difficult task. Notre Dame's offense has the capacity to strike quickly through the air. Safety Kevin Watts won't be able to crowd the box like usual, he'll be needed in coverage, even with the corners that the Seminoles have. Their best bet is to generate as much pressure as possible, meaning linebackers Ikkuma Talok and Rob Money will need to be a constant force in the backfield, aiding defensive ends Zak Howard and Latrell Graves. If they do that, they might be able to force a couple turnovers with Watts and corner Alijah Toro in coverage.
X-Factor
Wide receiver Deonte King recorded four touchdowns in a game this season when coming in to give Lund a breather, and King has proven to be an effective one-two punch for the Seminoles this season, while also lending his abilities to give Jackson a quick target. King is likely going to be called upon to make plays for the Seminoles once again, especially if he can hit the open field.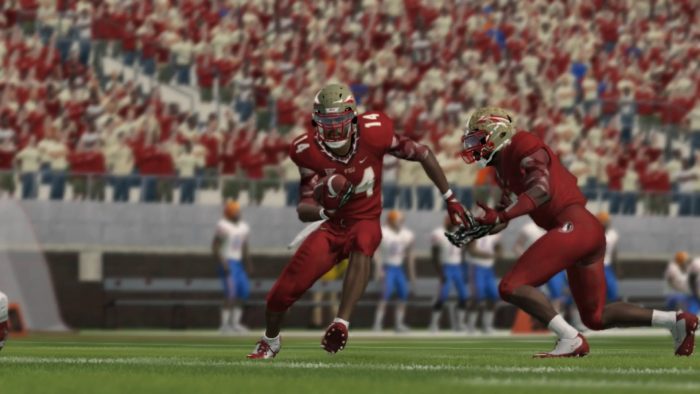 Notre Dame
Offense
Quarterback Leo Asiata finds himself in a familiar spot. In the playoffs, name among the candidates for Offensive Player of the Year, and did I mention he's in the playoffs? Yeah, this offense has been busy this season with receivers Dexter Jackson and Austin Gombas blazing trails in the opposing secondary, and Asiata has been threading needles and pinning points to the scoreboard. Asiata, against this Florida State defense, he could have another really big performance if he continues the level of play he's demonstrated from week three on.
Defense
Linebacker Dominic Schillizzi has been a dominant force for the Notre Dame defense, and that is a trend many expect to continue in the playoffs. The secondary behind Schillizzi with corner Bubba Bertier and safeties Minkah Solo and Zeus Williams is an effective part of this defense and one that should not be understated or unsung. Still, the playoffs are when heroes are built, meaning players like linebacker Al Walker could really burst onto the scene with an outstanding performance tonight.
X-Factor
Halfback Kaiden Saint III has almost been lost in the shuffle of this high powered offense, but I think that will change tonight. The Fighting Irish need a big game from Saint, their season, and a chance to repeat history, hinges upon Saint showing up in a big way during the course of the playoffs for the Fighting Irish.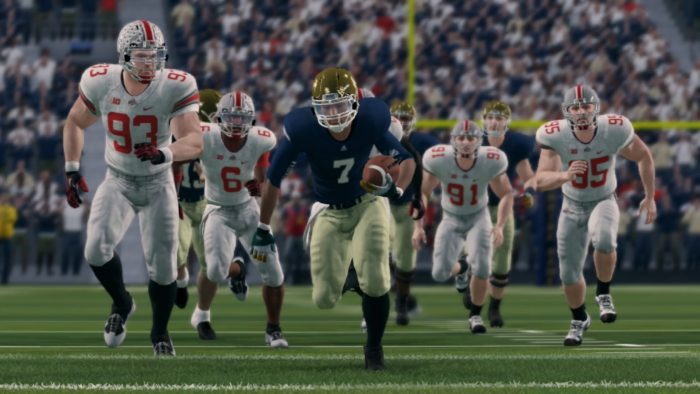 What to Watch For
Florida State's going to have to find some method of moving the ball downfield a bit to complement their ground and pound approach. If the Seminoles can keep this Notre Dame defense guessing, they'll be in good shape. The problem is, Notre Dame's defense isn't fooled easily and are filled with studs from Schillizzi to Walker to Solo. This defense is fierce and this offense can strike in a heartbeat. Florida State has their work cut out for them, and will need to jump out to a lead to be able to play clock control.