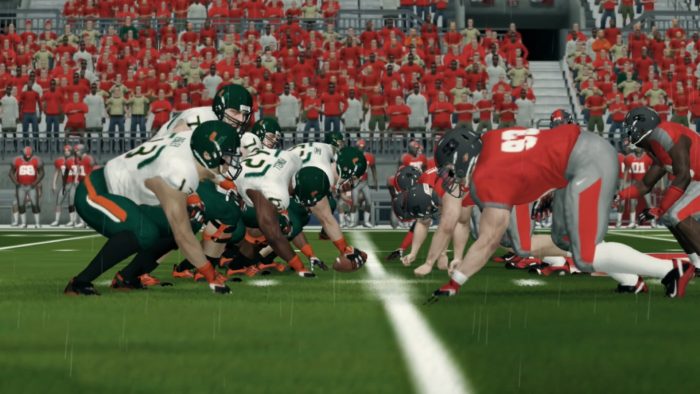 The first round of the playoffs is always an exciting moment for the league. If you don't know how the playoffs work, I'll lay it out here before going into breaking down this game. Conference champions are given the number one seed for their conference, and are then given a first round bye for the playoffs.
That leaves two playoff berths for each conference to play in the first round of the playoffs, meaning three spots in total, and this is primarily determined by conference record with other tiebreakers behind it if needed. The number two seed in the Big Ten plays the SEC's three seed, and the SEC two seed plays the Big Ten's three. So, let's start with the Big Ten three seed for this matchup.
Ohio State
Offense
The Ohio State offense has been busy, with quarterback Jimi Germaine proving to be exceptionally efficient for the Buckeyes this season. Germaine's got an arsenal at his disposal, and the two back system for the Buckeyes has been impressively effective between Manuel Silva and Adam Fuller. Still, receivers Brayden Ennis, Dylan Turner, and Brad McFadden have all been impressive parts of the Buckeye passing game, and have been extremely capable after the catch as well. The Buckeyes offense is effective and efficient, but they'll need to find a way to generate some explosiveness as well.
Defense
It's been a quiet rise for the Buckeyes, at least it began that way. But over the last few weeks this defense has made itself known, as defensive ends Colten Allen and Michael Krueger headline this star-studded unit. Allen has now set the single season record for tackles for a loss and Krueger isn't far behind. The two defensive ends have been aided by ana excellent secondary with safeties Lloyd Silver and Dameko Brewer, as well as linebackers Allen Mack and Brandon Cox. The four who come in behind Allen and Krueger have been effective, with Brewer snagging a couple interceptions this season and Cox and Mack have benefitted from the ease in which they can get to the ballcarrier thanks to Allen and Krueger. Still, the Buckeyes face a versatile offense tonight, and they'll need to be atop their game.
X-Factor
Believe it or not, it's actually defensive end Michael Krueger. With all the attention that Allen is bound to get, Krueger should put up major numbers. Krueger was an important part of the defense when they faced the Hurricanes earlier this season, and he'll need to be again.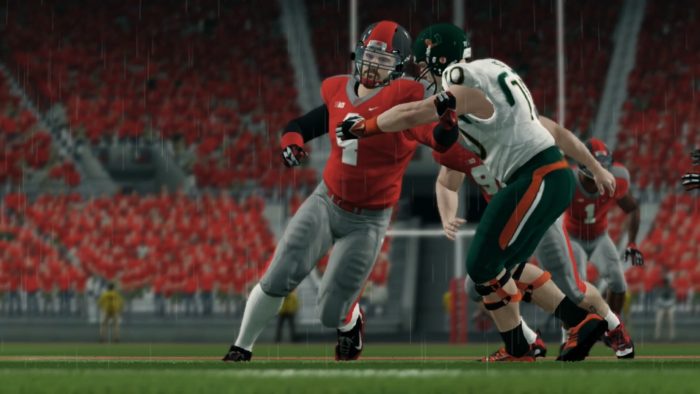 Miami
Offense
Axton Richardson has guided the Hurricanes to their first CFSL appearance in the playoffs, and the second year quarterback who transferred from Oregon has done an excellent job. It's been a help, though, to have playmakers in receiver Blaze Gunner. While Gunner's numbers have been quiet, he showed against LSU he's still explosive and a deep threat, something the Hurricanes need to take advantage of tonight. Doing so will open up big play opportunities for receiver Jay Nathaniel and halfback Marcus Duncan. The rushing room that Duncan can work with when defenses have to respect Gunner is deadly, because he can break off some long runs, something Miami hopes to see in bunches tonight.
Defense
Linebacker David Ware has been overshadowed by other linebackers around the league, but Ware is an integral part of this defense, as is corner Mark Perry. Perry and fellow corner Jon Dowd headline one of the deepest corner rotations in the league, and these guys have been locking down receivers for a large chunk of the season. Dowd and Perry will have their work cut out for them against a talented receiver corps in Ohio State, but with safeties Isaac Krout and Perry Pennel behind them, the Hurricanes should be able to manage.
X-Factor
Isaac Krout was a turnover machine in the first half of the season, but has since dropped off in that production, and it's part of why he gets a lot of the attention, but I'm shifting the focus a bit. Safety Perry Pennel is quietly one of the better safeties in the league, and the Hurricanes need him to really put together a stellar performance. The Hurricanes and their season could very well depend on it.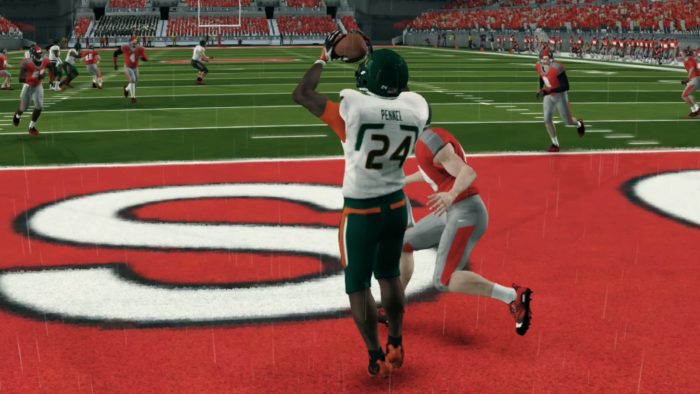 What to Watch For
Tonight's matchup is going to be about as entertaining as it gets, with the Hurricanes facing the Buckeyes for only the second time in three weeks. That's a quick turnaround and this game was exciting the first time, but now there's more at stake, and that adds to the allure. With the Buckeyes needing to find a way to add explosiveness to their offensive adjectives, and the Hurricanes needing to find ways to combat this fearsome pass rush. Expect Allen and Krueger to generate pressure, with the secondary needing to come up with the potential turnovers off that pressure.