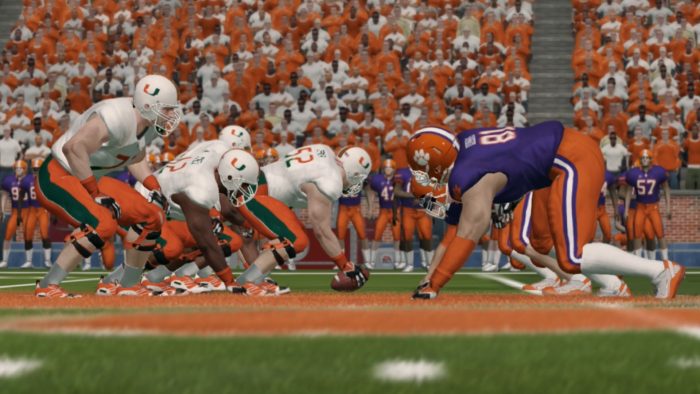 This is certainly a first. Both semifinal matchups this season are conference games, rematches from earlier in the season, and when Clemson and Miami last faced off, Clemson was in full control of that game. But this is the playoffs, things are different, and the outcome could end up being different as well, so we'll start with the team who can change it.
Miami
Offense
It seems a distant memory when the Hurricanes were stumbling through the middle of the season, because Miami has put on a strong finish to their season, and have entered into the playoffs hot. Quarterback Axton Richardson has begun lighting up scoreboards over the last couple of weeks, and it almost seems as though they're lightening some of the workload for halfback Marcus Duncan. Receiver Blaze Gunner, starting with his player of the week performance against LSU has begun establishing his dominance as he did against the Buckeye secondary in the quarterfinals, as did the corner turned receiver Mark Perry who recorded another 100 yard performance. If they can work tight end Matthew Ousley into the offense then that adds an extra playmaker, but Ousley's involvement has been extremely limited. Now that the Hurricanes are ramping towards a major showdown with the best team in the league, they need all hands on deck to step up.
Defense
Safeties Isaac Krout and Perry Pennel may have been quiet during the quarterfinals, but linebacker David Ware was not. Ware led this defense in tackles as he continued to keep the Buckeyes contained around the line of scrimmage. Somebody else who refused to be quiet was corner Jon Dowd, who has been starting as the top corner for this secondary since the move of Perry to the receiver role. However, these players have been able to success they've had in large part because of the defensive line by the Hurricanes. Defensive tackle Gilbert Wilkerson has been a large part of this defense by absorbing double teams and applying pressure up the middle, which frees up the rush lanes for defensive ends Joseph Hart and Kyle Callaway, as well as for the blitzing linebackers behind him. That pressure often leads to turnovers, but the defense needs to capitalize on them.
X-Factor
I've spoken on how impressive Dowd was in the quarterfinals and how he has been for Miami, but I want to shift focus to the one designated as the "next man up." With the move to receiver for Perry, and Dowd taking over the top corner spot, Troy Pressing has stepped in nicely, as he has set the single season record for pass breakups (11), and one interception. Do you see the issue? Pressing should have more, and against Clemson, he'll need to haul in more, not knock them down.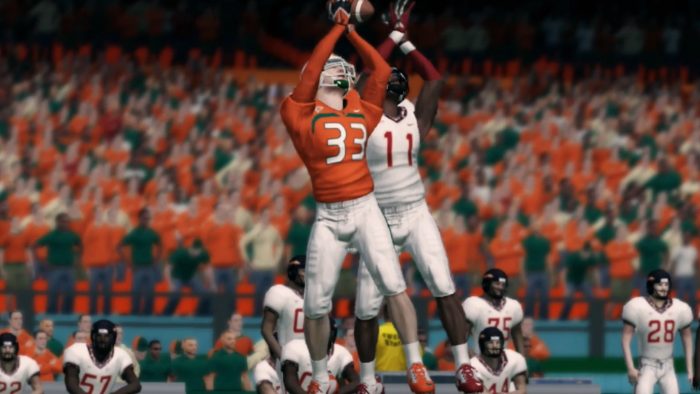 Clemson
Offense
We're about to find out whether or not rust will hinder the Tigers this season, if at all. The quarterfinals can take away momentum from teams who have been sitting during that round and we'll see if it has an impact on quarterback Will Slay, who happens to be an All-American candidate as does Miami's Richardson. To avoid the rust, I recommend a heavy dose of halfback Dane Jones, who looked rusty to start the season, but has picked up steam as the season has worn on, much like Slay if I'm honest. The chemistry between Slay and receiver Dorian Chase-Miller cannot be understated. Chase-Miller has been sure-handed for the Tigers, as has receivers Jonathon Lamar and Dustin Ellis and tight end Maurice Ross.
Defense
As far as the defensive side of the ball goes, it's impressive. A lot of stars here betweent the front and back end of the defense. Defensive end Cory Dobbins and defensive tackle Bill McAllister has been a formidable duo for opposing offenses and their backfields, generating havoc and unfortunate stats for offenses. Add in linebackers Ty Perry and Kaleb Brayden behind them, and they generate some excellent pressures and run stops. Safety Josh Claydon is viewed highly by Clemson, but he hasn't exactly had that one game, or string of consistent games where he's performing at a high level. He's accumulated a nice total of stats, but has few "breakout" games. Something that I'm sure the Tigers hope will change tonight.
X-Factor
This Clemson secondary is talented, and while few offenses will try to test Deedrick Law, they will try to test corner Jake Maddox. This can be done as simply as trying to get receivers Blaze Gunner or Mark Perry to matchup against him, but expect Axton Richardson to pick on Maddox. Jake Maddox will once again have to answer the bell for his Clemson Tigers in this matchup, otherwise the Hurricanes will be able to find their explosive plays with relative ease.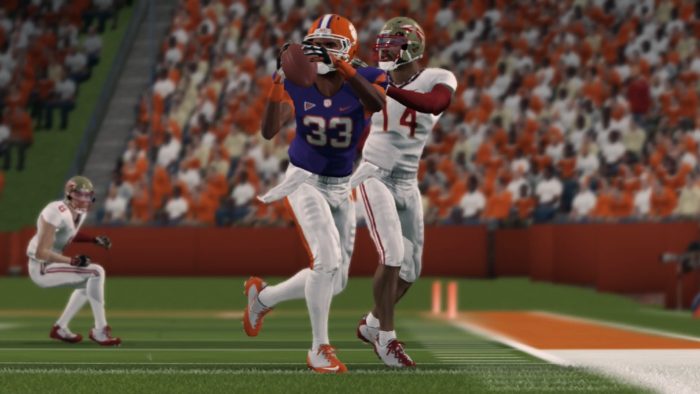 What to Watch For
So far, the playoff rematches don't work out in the favor of the team that won the meeting in the regular season. Like Ohio State and Auburn two seasons ago. Like Ohio State and Miami this season. This isn't necessarily because of the rematch as much as it is the fact that teams get hot, they have a different urgency, and they're playing with different chemistry. That's very much been the case for the Hurricanes over the last two weeks, they look much like they did to start the season, but Clemson has been hot ever since their loss to Auburn, and they're not showing any signs of slowing down. I expect a shootout between two talented offenses, but I expect the extra talent on Clemson's defense being able to get the job done for the Tigers to advance.