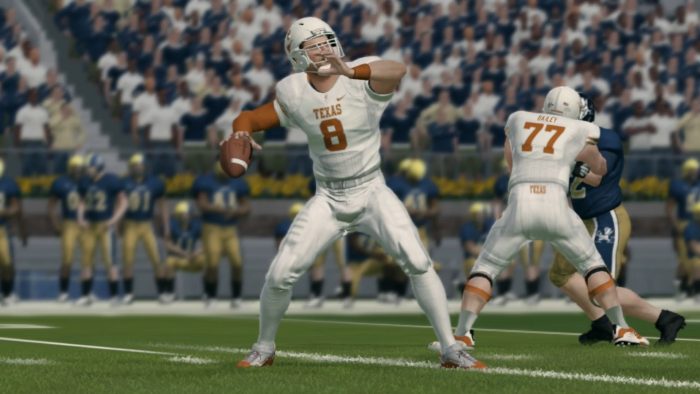 On the eve of the National Championship, two teams finish their practices, allowing for a time of rest and calm before the storm that is brewing kicks into high gear tomorrow. A long season, a season full of twists, turns, explosive plays, offensive shootouts, and defensive stands has led us to this point. Two teams who squared off in week eight face each other again, with 36 minutes to decide who will be crowned a National Champion. For the first time in CFSL history, the National Championship game will be between the two conference champions. They combined for 99 points in week eight when they squared off, now they're going head-to-head once again. The two conferences watch on, as Clemson and the SEC hope to renew their dominance over the Big Ten, but the Longhorns stand ready. These two teams came into the league together in season three, their rivalry born that offseason, and now a new chapter is etched into its pages as history is made in the CFSL.
Texas Longhorns
In season three, these two teams entered the CFSL together, had one of the best recruiting classes possible and both teams brought in transferring quarterbacks who were highly touted. Fast forward five seasons, and things are a little different. Clemson's got a veteran signal-caller under center while the Longhorns have got the freshman who came into the league hot, and has led an offense to the National Championship game, and potentially an Offensive Player of the Year Award. Quarterback Vito Pipino has led the Longhorns to a Big Ten crown, and a National Title berth after toppling the reigning Offensive Player of the Year.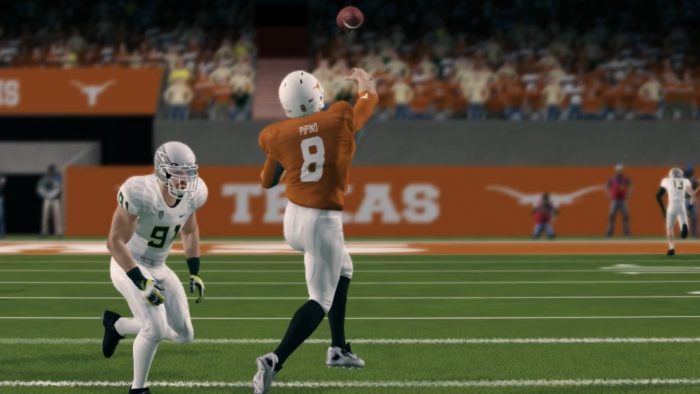 Offense
Quarterback Vito Pipino has had an impressive freshman campaign, one that has put him on the candidacy list for a handful of awards, including Offensive Player of the Year. He'll know ahead of kickoff whether or not he received the prestigious honors and the Longhorns are hopeful for their young quarterback. But the task of the game lays ahead and Pipino has to be on point. His first drive of the semifinals is one that he wishes he could forget, a sign of the nerves getting to the freshman. And then he found a rhythm, and the game pitched, and never left the control of the maestro under center for the Longhorns. But on the biggest stage of the season, this offense needs to get everybody involved. Halfback Tarraj Walker played well in his return to the starting job, but this offense will need to utilize more than just Oliver Fields. This offense will need to be able to rely on receivers Cash Jackson and Thor Gunderson to make the big plays downfield for this offense.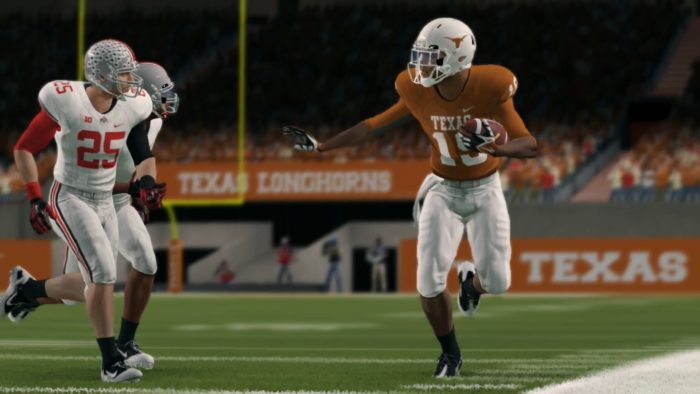 Defense
The Texas defense has grown throughout the season, and the tandem between defensive ends Nick Harley and Remington Buck have been fierce on opposing quarterbacks as shown against Leo Asiata in the semifinals. But they must tread carefully against Will Slay and the Clemson offense. Slay has got a set of wheels on him, so they cannot rush with reckless abandon and will need to be able to contain him. Extra pass rush by seniors Tyson Cane Blade and Justin Thyme will help with that, but this secondary really needs to make that pressure count and they can. Safety Connor Looney snagged two interceptions against Notre Dame in the semifinals and corners Josh Huffman and Mark Cole have been able to make those kinds of plays before. If Texas is going to win, it will take a full effort from all three levels of the defense because of the versatility of the Clemson offense.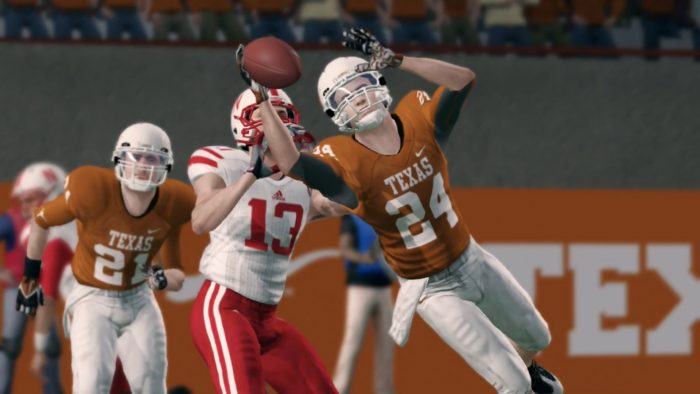 Keys to the Game
The running game has to take precedent for the Longhorns tonight. Quarterback Vito Pipino needs to take an active part in the run game for halfback Tarraj Walker to be effective. If the running game can find traction, the big plays downfield will be there as well.
X-Factors
Offense: While this running game is important and Walker will need to be a big part of that, all eyes are on receiver Cash Jackson who seemed limited against the Fighting Irish. He can't afford to be limited against the Tigers if they hope to come away with a National Title.
Defense: Corner Josh Huffman has been lock down all season, but he will be tested in the run game as well and he has got to be able to answer the bell. If the Longhorns want to win, Huffman has got to be able to do both, and Texas will need a big play from him late I imagine.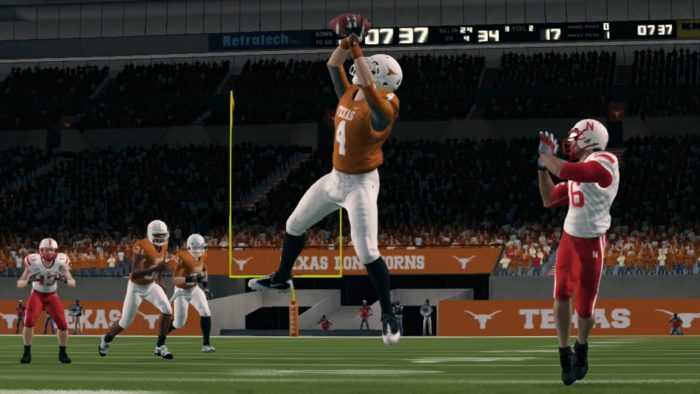 Clemson
They're back at it, back against their rivals. Clemson is looking to own their series with Texas, at least for this season. Facing a team for the second time in a season is never easy, as evidenced by the Semifinals. But both the Tigers and the Longhorns were able to get it done, able to arrive to this point, and Clemson's arrival has been two-fold. Quarterback Will Slay has been able to guide the offense up and down the field at will, while the defense has been ferocious, with players coming up with huge stops at every single level of the defense. It all has culminated in a Tigers team that entered the playoffs being widely regarded as the best team in the league.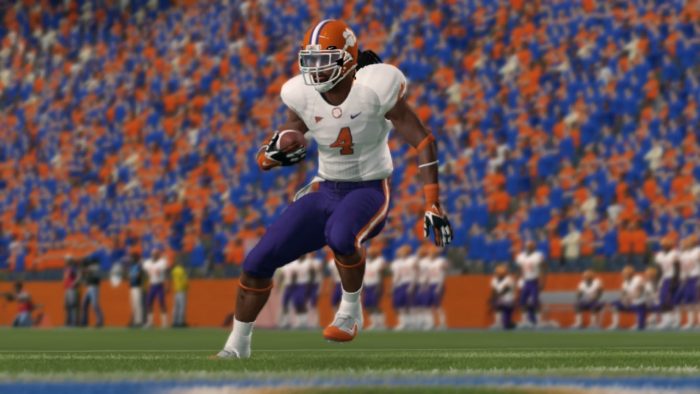 Offense
The dynamic offense of the Clemson Tigers has been a brute force for opposing offenses, and they showed why against Miami. Everybody knew that quarterback Will Slay is deadly, but what people didn't know was how explosive receiver Dorian Chase-Miller could be, as he went off for over 100 receiving yards against the Hurricanes. And that's just the passing game, but the halfback Dane Jones decided to go off against the Hurricanes, showing off his explosiveness by completely dismantling the Hurricane defense. Jones' explosiveness and big play ability complements this offense perfectly, especially when he can rip off 71 yard touchdown runs. With Clemson's offense and firepower, they will give this Texas defense fits, especially if Will Slay decides he wants in on the running game too. But these three can't do it all. Tight end Maurice Ross has been a big part of this offense in the past and will need to do so again, as will receivers Jonathon Lamar and Dustin Ellis.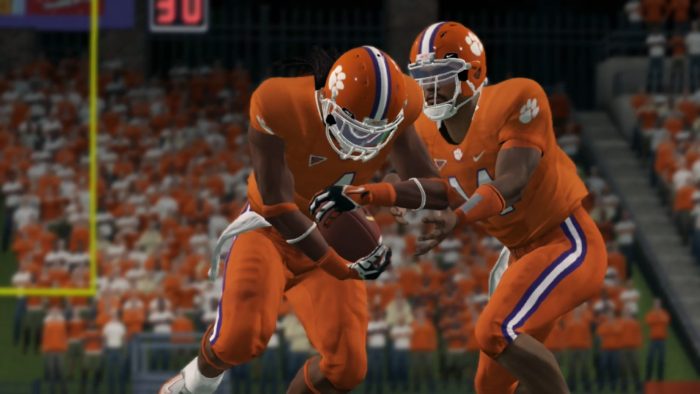 Defense
Meanwhile, this Clemson defense has played as if it's the best all season long, and there's good reason for that to be the case. The Tigers have leaned on their defensive line, and it has paid massive dividends for them all season. Defensive end Cory Dobbins and defensive tackle Bill McAllister have wrecked shop on opposing offenses and quarterbacks all season long. With the Tigers pushing for a National Championship, they'll need to really frustrate Longhorn quarterback Vito Pipino and this secondary can generate turnovers. Corner Deedrick Law has come up with six interceptions this season, and Jake Maddox has been able to anchor the opposing side of this secondary which is an added benefit for the Tiger defense, and makes life extra difficult for Pipino. Add in safety Josh Claydon and linebacker Ty Perry and this defense has playmakers at every level and position where the Tigers, but they'll need to be in unison to make life difficult for Texas just to cross midfield.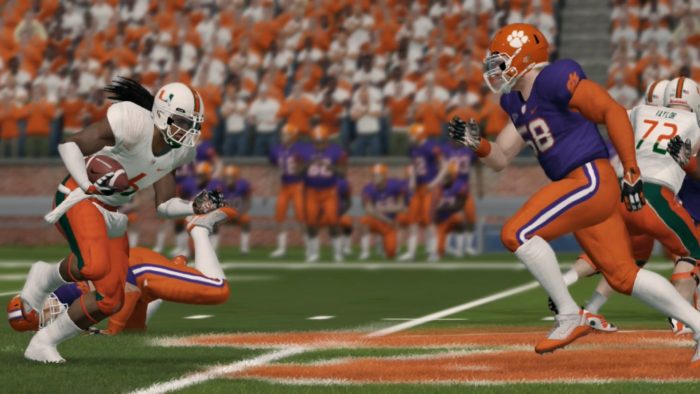 Keys to the Game
There's no shame in sticking with what has brought you here, and remaining balanced has been the key. The tandem of quarterback Will Slay and halfback Dane Jones in the backfield are a part of that. Jones and Slay both provide explosive plays in the rushing game, but then there's the passing game and Slay's connection with Dorian Chase-Miller has really shown through in the postseason, something that should continue going forward.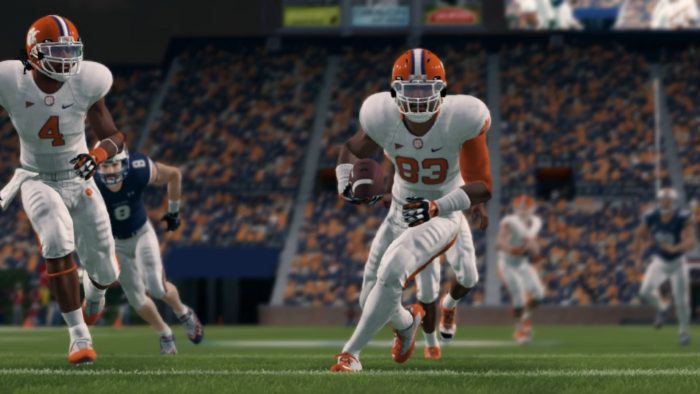 X-Factors
Offense: The emergence of Clemson's offensive big three will continue to be on display until proven it can be locked down, but the three mentioned can't drive the entire offense. I'm looking at tight end Maurice Ross, who has made some very crucial plays for the Tigers before. Clemson will need him to do so again in order for the Tigers to really lean on their offensive big three.
Defense: For all the pedigree and his performance this season, my eyes turn to Josh Claydon. Claydon has been really good for this Tigers team, but to win a title, really good isn't enough. It's time Josh Claydon has a major breakout game in the postseason, to be the engine of the defense, and will this Clemson defense to slow Vito Pipino and the Longhorns to a grinding halt.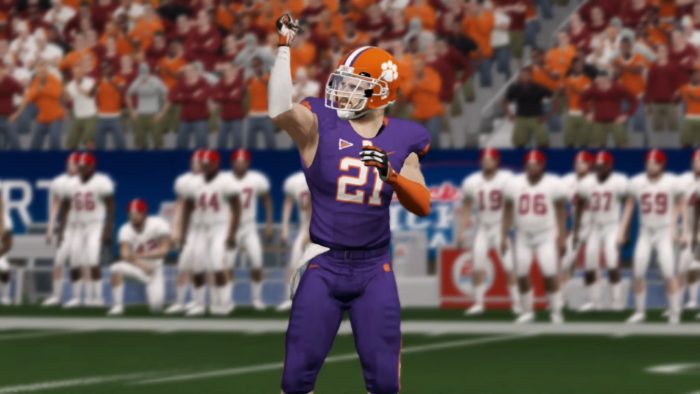 Prediction
Rivalry games are always difficult to predict, especially when the two combine for 99 points when they faced each other in week eight. I expect the defenses will be a bit more active this time around, but that doesn't mean the offenses won't have their day either. I expect some points to be scored once these two offenses find their stride, especially, considering their explosive and big play nature. Season eight will come to a close before the eyes of a live audience with a watch party, and the Tigers and Longhorns will go head-to-head the entire way. Vito Pipino wants the rematch, and Clemson is looking to prove they really are the best team in the nation. So maybe the Tigers didn't go undefeated like safety Josh Claydon boasted they would. But they might be able to bring home the trophy, provided they can survive the vengeance of Bevo and company.