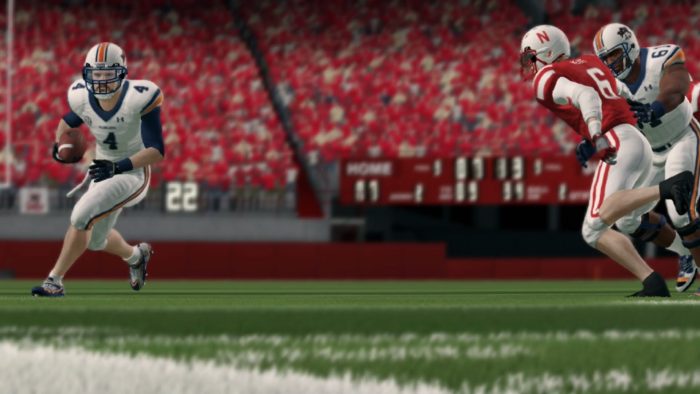 The First Run
It may be surprising to you, but this will actually be Texas A&M's second run of making it in the league. Their first run of it was….short-lived, as the AD title changed hands within their first couple of seasons and sustained success was elusive from a team standpoint, but they've been able to showcase some excellent talent, particularly on offense. In fact, the Aggies have produced some great members of the league, such as halfback Tim Riggins. The Aggies also saw quarterbacks Dalton Andrews and Walker Mills begin their careers in College Station, as well as halfback Jimmy Tickle. Riggins ended his career an Aggie, being replaced by Jimmy Tickle who began there towards the end of Texas A&M's run.
Run It Back
Texas A&M has returned to the CFSL, and there's a different air about it this time. Perhaps it's the passion this new era of Aggies football brings, or perhaps it's steadier leadership. Whatever the case, the Aggies are building towards a different culture. Plus, two excellent rivalries now take shape because of the arrival of the Aggies, their budding rivalry with Texas can now take center stage. And, as we've seen in the past, two teams entering the leauge together like Texas A&M and Oklahoma State can be quite the rivalry, as evidenced by Clemson and Texas. Both the Aggies and the Cowboys have gone hard in the transfer portal, and have found great success so far. The Aggies are looking to restructure and build their way to the top of the CFSL food chain. Now, more often than not, new teams can struggle to pull that off, but we'll see how not only Texas A&M but also Oklahoma State fair in that quest.
Message from the AD
Howdy! My name is Eric Mears and I am the Athletic Director of Texas Agricultural and Mechanical University. Texas A&M was established in 1871 and is located in College Station Texas. Texas A&M prides itself on tradition. One of the biggest traditions at A&M is the 12th Man. In January of 1922 A&M was playing the nation's top ranked team and players were dropping left and right. Coach Dana X Bible was digging deep into his reserve roster when he remembered a player who was not dressed not. E. King Gill was in the press box helping reporters identify players when he was called down to the field. Dressed out and ready to play, Gill never saw the field but stood ready for his University. Now the fans stand ready as the 12th Man and is one of the loudest student sections in the nation. A&M brings a rich tradition to the CFSL of pride, passion, and selfless service. With the addition of A&M we plan on bringing a high level of competition to the biggest stage. There's a spirit can ne'er be told. It's the spirit of Aggieland. Gig Em.