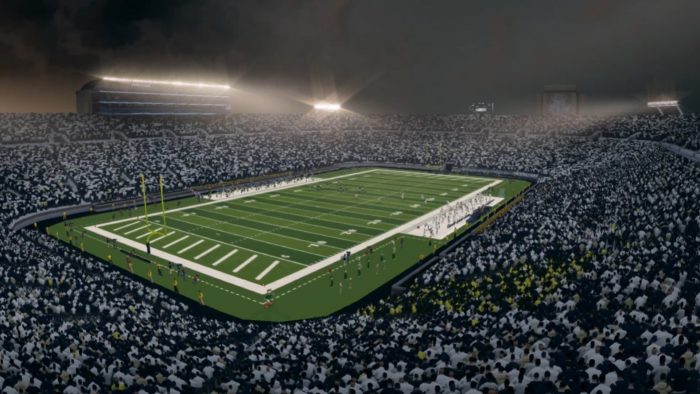 Proving Grund
Coaches that think they have what it takes to be the next great AD. Six coaches building their teams in their image going head to head with not only the MAC but with the CFSL as well. These players and coaches don't have a playoff to fight for, they don't have all the glitz and glamour, they don't have the bragging rights of being on a blue chip team, but they do have a dream. A dream of proving everyone wrong. A dream of making a name for themselves. A dream of redemption, the dream of one day hoping that their name will be in the spotlight of the CFSL.
The Underdogs
Throughout time, there has always been a favorite and a clear underdog, David vs. Goliath, the 2017 Philadelphia Eagles vs. the Patriots, MAC vs. Power 5, and finally here MAC vs. CFSL.
These six underdogs get to strap up their chin straps and go toe to toe with the big dogs twice a season. Everyone is waiting and watching, laughing at the NIU Huskies for example for thinking they have a snowballs chance in beating the mighty Tigers from Auburn. Sure it could get ugly and Auburn will more than likely win, BUT, what if the MAC can do it even once? What if a MAC school pulls the upset of the century? What if that happens? I can promise you it'll come to no surprise to these underdogs as these coaches have worked endlessly day and night to build their teams with no help, no coaches, no experience, nothing but passion for the game and a chip on their shoulder.
So to players and coaches of the MAC, we salute you and we wish you the best this upcoming season. Everyone who steps on that field repping a BGSU, NIU, Ball St., EMU, Toledo or Ohio uniform, you're making history. The league will remember the first ever MAC season and everyone that was a part of it.
Let's prove them wrong and do it "The Hard Way"
Josh Claydon, Head Coach Northern Illinois