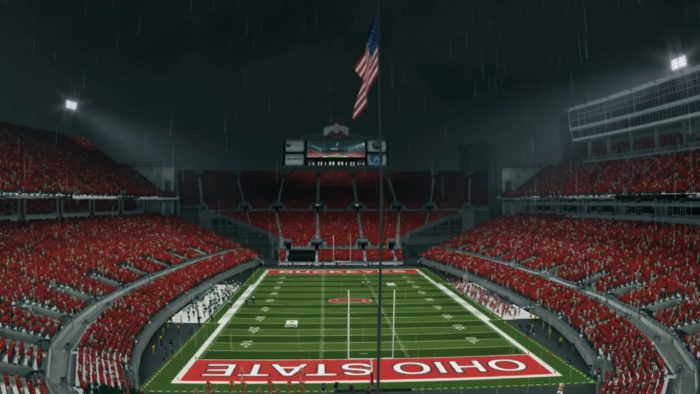 With the CFSL regular season only a couple short weeks away, we've got everything you need to know regarding the full CFSL schedule being on the way. Overall, the schedule for Season Nine is everything you could dream of and hope for, with a major showdown every single week. Here's what you need to know ahead of the schedule release.
1) Perks of the Final Four
With the introduction of the MAC, new challenges were introduced in regards to the scheduling, but one thing has quickly become apparent. Making it to the semifinals grants you a pretty nice perk. Teams who played in the semifinals last season will not face a MAC team this season, meaning your National Championship teams in Clemson and Texas as well as Notre Dame and Miami will not need to face any of the MAC teams this season. Their sole focus? The rest of the CFSL and their respective conferences. On the note of the MAC, we'll see them face CFSL teams within the first three weeks of the season.
2) Early Season Showdowns
If you're new to the CFSL, we're happy to have you, and would like to take this moment to explain that playoffs in the CFSL. Playoff teams are determined by conference record. There are tiebreakers, of course, and there's a progression to them, with head-to-head being the next heavily weighted and working from there. We saw this play out last season when Ohio State's week one win over USC was the difference between the Buckeyes making the playoffs or somebody else going in their stead.
This season, we have a repeat of Ohio State and USC, but another crucial week one showdown in LSU and Texas A&M going head-to-head. These are two week one matchups that could very well play a critical role down the stretch of the CFSL season, especially towards the end when we look to the playoffs. Every game matters in the CFSL, and while it may be week one, it's no less impactful.
3) Happy Landings
Notre Dame and Auburn will have one of the toughest stretches to the end of their season. Not only do these two teams play their last three games of the season on the road, but against some very difficult competitors. Notre Dame goes on the road to face Ohio State and Texas before ending their season in the Coliseum against USC. A tough challenge for a team looking to return to the playoffs on the arm of a freshman quarterback.
Auburn's end to the season is no less taxing. They kick off their three game road stretch by going up against the defending National Champions of Clemson – a very tough place to play – before going on the road to play Texas A&M and then ending their season in Tuscaloosa to face the Crimson Tide. No other teams in the CFSL have as trying of a three game stretch to end their season as Auburn and Notre Dame will have to face, and they're all crucial games in the midst of a potential playoff push.
But as far as pure road stretches go, there are a few teams who have three consecutive, with USC having the longest stretch of games between their time in the Coliseum, notching four consecutive road games in the midst of their season.
4) Stretching for Home
If teams are going to have stretches of road games, then there will be teams who have stretches of home games as well. In fact, five teams have at least three straight home games. Those teams being Alabama, Miami, Notre Dame, Ohio State, and Texas. Texas, in fact, will end their season on their three game home stint, hosting USC, Notre Dame, and Texas A&M. Notre Dame and Miami get their home stretch early in their schedule while Ohio State and Alabama experience theirs in the middle of the season. And, in fact, Notre Dame and Ohio State each will have four straight home games this season, with Notre Dame's beginning in week two.
5) Playing Contenders
Everybody has to face last season's playoff teams in some capacity, I mean, there are three in each conference. But, some will have to play more playoff teams from last season than others. Three teams have that honor, oddly enough facing four of the six playoff teams from last season. Clemson, Texas A&M, and Notre Dame will all have to play four of the six playoff teams. With A&M, they'll face Clemson, Miami, Florida State, and Texas. Clemson, will also face Texas, Miami, and Florida State while also squaring off with Notre Dame in week three. Notre Dame, meanwhile, kick off their season against Miami, and will face Ohio State and Texas at the end of their season with the aforementioned date with Clemson being in the rearview at that time.
We're less than two weeks away from the kickoff of Season Nine, and it boasts a fantastic season, one that will carry us to the holidays. New teams in the mold, new players and stars behind them. Veterans returning to either build upon or cement their legacies. With the CFSL season, there are many twists and turns ahead of us to be written and carved out. But one thing remains certain. Only six CFSL teams get in, and the playoff chase is officially on.