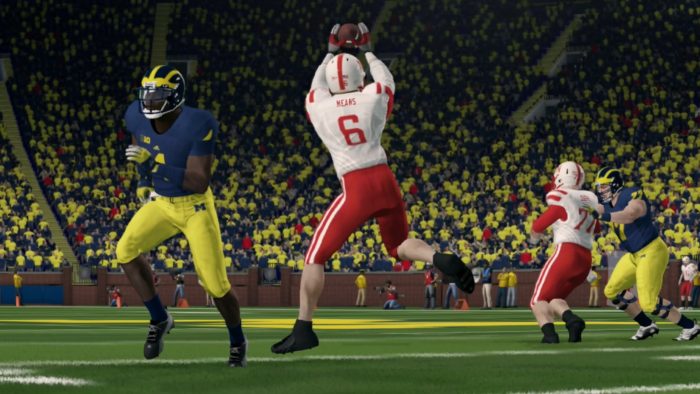 In season 8 we saw some breakout players. From freshman quarterback Vito Pipino to sophomore stud Deedrick Law, there was no shortage of breakout players in season 8. In this list we will be looking at 10 players who could be possible breakout stars in season 9.
Current Players:
1. Eric Mears: Eric Mears had a very solid freshman campaign in season eight, recording two interceptions, one sack, seven tackles for loss, and 47 total tackles. While he had solid numbers, they aren't near some of the top guys. On Texas A&M he will shine on his new defense. Expect Mears to be the best of the best for safeties is season nine.
2. Manuel Silva: When you look at rushing leaders on the CFSL website and you scroll down to ninth on the list, you will find Manuel Silva. Last season, Silva finished with 740 rushing yards and seven rushing touchdowns. He played well this past season, but has a lot of potential to play even better. I can see an Offensive Player of The Year in his near future.
3. Jefferson Allen: Jefferson Allen has shown at times in his career that he can be a great quarterback. If you look back at last season's games against Ohio State and Florida, you saw him be a very good quarterback. While he has had solid stats, those stats have not translated into wins. In 16 games he has just five wins. This season, he will finally get those wins he has been searching for. Put that together with his already good stats and you've got yourself a future OPOY candidate.
4. Darrel Poties II​: In his freshman year, Poties was able to rack up 433 yards and two touchdowns on a run heavy LSU team. Come the off-season, he transferred to NIU and he is going to be one of the best receivers in the MAC this season. I can say that very confidently too. He will need to watch his drops because that can really kill him and his team this season, but he is going to be a key player on the NIU offense.
5. Brandon Stone: Last season's LSU got off to a very slow start losing their first five games. While losing all five games, they were very competitive each game. Brandon Stone also had somewhat of a slow start. In his first four games he recorded 28 tackles, while in his last four games he had 40. I predict LSU to be a top dog this season and I also predict Brandon Stone to be one of the best defensive players in the nation.
6. Zak Howard: Zak Howard has been a good player in his first two seasons, but this is the season that Howard will jump to being a great player. Howard has the potential to have a Colten Allen like season, he just needs to get in the right system and play his best  game. Howard will be a force on the Notre Dame line and will be a key to them winning.
7. Peyton Myles: Last season was definitely a down season for Peyton Myles, finishing with seven tackles for loss and 65 total tackles. He was also on an Auburn team that seemed to struggle. Going into his junior season he will be ready and determined to be back at the top along with his teammates and coaches. I think we will see a DPOY campaign out of him for sure.
Recruits:
1. Lyle Fletcher: Coming in as the number four recruit in the nation, there will be high expectations for Lyle. He is a quarterback with great speed and a great arm. He also has a lot of talent surrounding him on offense which he will be able to use as weapons. I see big things in his future and I predict in year one he will live up to the hype.
2. Kolby Kichler: If you are looking for a big name running back who will make a big impact right away then Kolby Kichler is your guy. He has incredible speed and is very shifty when he has the ball in his hands. He is ranked 20th in the class but will end up as one of the top players once it is all said and done. Watch out for Kichler.
3. Sean Flowerday: The number one athlete in the nation will have big expectations no doubt. Will he be able to live up to those expectations is the question. I believe yes by a wide margin. He has insane speed and insane hands at wide receiver. He is going to come into Auburn and improve that offense by a wide margin. Put him on a streak route and toss it up and he will beat the coverage and most likely take it to the house. I would not be surprised if he is an All American in his freshman season.